I became insane with long intervals of horrible sanity.
Edgar Allen Poe
The trouble with fighting for human freedom is that one spends most of one's time defending scoundrels. For it is against scoundrels that oppressive laws are first aimed, and oppression must be stopped at the beginning if it is to be stopped at all.
- H. L. Mencken
Many people would sooner die than think; In fact, they do so
-Bertrand Russell
What I have been telling you, from alpha to omega, what is the one great thing the sigil taught me — that everything in life is miraculous. For the sigil taught me that it rests within the power of each of us to awaken at will from a dragging nightmare of life made up of unimportant tasks and tedious useless little habits, to see life as it really is, and to rejoice in its exquisite wonderfulness. If the sigil were proved to be the top of a tomato-can, it would not alter that big fact, nor my fixed faith. No Harrowby, the common names we call things by do not matter — except to show how very dull we are ...
-James Branch Cabell
April 04, 2015 - 7:45 p.m.
A Seder Chest of Tradition
I got all of two hours sleep last night. Can I trust myself to blog? But of course as I wasn't asleep I have a lot to write about. And there's the whole battle with anxiety thing going on too. OK Christine said I should write, so I'll write. I will perhaps keep it short and not write about today, just keep it to the Adventure of Horvendile and the Sensational Seder.
Once a year yours truly, rationalist, atheist, avowed seculist, is transformed as if by divine providence into a good Jew following prescribed religious ritual. Or maybe I just think the Seder is fun and enjoy the people. Put your money on the latter. Alison and tried to figure out how long we've been going to this Seder. I am pretty sure it's more than 25 year but not too much more. It's at the home of Alison's friends Louis and Sylvia in Norwalk Connecticut. I used to drive up with my parents. After they died I drove up by myself. Since I've been carless I've taken the MetroNorth train. In all these years the only time I missed one was when I had to teach. Oh and the time I was in the Hospital. That made things a bit difficult. I have seen Lewis and Sylvia's daughters Marjorie, I still have to check the spelling of her name, and Denny go from teens to what I would think are full-fledged adults if I hadn't known them since they were teens, actually tweens. "That's only fair as Sylvia thinks I'm eight, that's how I was when she met me. God knows what Louis thinks. I was four or five when he met me. Every year they invite a host of people. Some I see other years and others change from year to year. This was a rare occasion, every one there was Jewish. I just realized it's been going on over 30 years. OK Denny and Marjorie were pre-teens. Max, my nephew, was not even born.
If there's one thing I'm good at it's getting around on public transit. I timed it perfectly I got to Grand Central Terminal 14 minutes before the train left. I knew to go to the ticket machine room further from the subway. The other had huge lines. And I made the train early enough to get a seat. It was standing room only. I was not the only one going to a Seder.
I got the South Norwalk where I was picked up by Louis. Corrine and Leah, sister that are regulars at the Seder were on the same train but I only saw them from the car as we were driving off. They were picked up by their mother Louise. I'm showing off I remember names. There are some I never remember. I am so bad and these are my once a year family. You might have picked up that I treasure my once a year families.
When we got back to the house I discovered that I lost my annual race with Alison, she beat me there. I'm pretty sure she doesn't now that it's a race. But it is. I am gracious enough to admit defeat. But wait till next year. That will of course be in Jerusalem
Some years I take videos. This year I took but a single picture and it wasn't of people. Yet I think it sums up our traditional Seder.
Yes that's a frog to represent the plague of frogs. Yes that's a kazoo to represent the plague of kazoos. Well OK, it's because kazoos are fun. And yes that' a Haggadah with my name on it. This is a personalized Seder. We don't have one person leading and reading everything. Louis is the master of ceremonies but everyone participates, everyone reads a portion. Some are the same I read as a kid. Some are more modern expanding on themes of freedom, peace, and equality. But as is explained in one passage, having it in English, having it relate to our present experiences IS traditional. That's the point of the Seder, to make the Pesach story immediate and current. The point is to make us feel as if we were personally liberated. It is a celebration of freedom even if the story it is based on never happened. There is no "if" it never happened. But I do not want to speak for everyone. That part is not part of the meaning of the Seder.
It's a Jewish celebration so of course there was food .It is the archetype of Jewish holidays, 'They tried to kill us, we survived, let's eat!" My favorite part is always the chocolate matzoh. And as I always point out it has no right to be that good.
We have no children but the next generation, yesterday, Marjorie, Denny, Leah, and Corrine, searched for the afikomen. That's a piece of matzoh that is taken from table and hidden for the children to find. Louis magically hides it without ever seeming to leave the room. No way he hides it before we get there right? I mean that's against the tradition.
Oh another miracle. I drank wine. You are supposed to drink four full glasses. I had two. I was not tipsy.
Max lives in LA now and can't come most years. This year it was ironic. He's a filmmaker and was just working in Brooklyn. But he was working and I couldn't see him. He flew home yesterday. But he called as soon as he got home. Alison put him on speakerphone. He said hi to all of us, and we said hi to him. Then he joined us for what is always a highlight, our superfast rendition of Chad Gad Yaw One year I will video that. The problem is that means I can't sing. I'm never willing to do that. Maybe one year though I'll make the sacrifice for My Gentle Readers.
After the Seder Louis drove me back to the train station. Another tradition, that I never share with anyone there is that when I see the South Norwalk Train station I always think of Moxy Früvous. I saw them play the South Norwalk Music and Arts Festival at least twice and I would always park near the train station where there were shuttle busses to the festival. That was the first place I talked to the Frülads. Kris introduced me. I think that's where I met Kim and Kris.
I brought my computer so I could work on my Fantasy Baseball Draft on the ride home. But I will leave that for tomorrow's edition of Wise Madness I should nap now but instead I'm going to go to the store and get nasal strips so I can have a better night's sleep. Dinner would be good too. Oh more food note. Not today, but yesterday, I had my first matzoh brei of the year. Yes it was matzoh brei to make your mother cry I cooked it inn bacon fat and I had chopped up Taylor ham mixed in with it. I'm not a good Jew .I'm not a bad Jew either. I'm simply my kind of Jew. No moral dimension to it.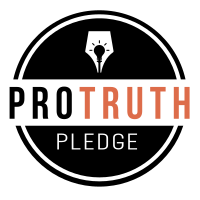 I signed the Pro-Truth Pledge:
please hold me accountable.







Memories: Not that Horrid Song - May 29, 2018
Wise Madness is Now In Session - May 28, 2018
The NFL and the First Amendment - May 27, 2018
On The Road Again - May 26, 2018
Oliver the Three-Eyed Crow - May 25, 2018



creative commons
This work is licensed under a Creative Commons Attribution-Noncommercial-Share Alike 3.0 License.
Horvendile April 04, 2015




Follow on Feedly