I became insane with long intervals of horrible sanity.
Edgar Allen Poe
The trouble with fighting for human freedom is that one spends most of one's time defending scoundrels. For it is against scoundrels that oppressive laws are first aimed, and oppression must be stopped at the beginning if it is to be stopped at all.
- H. L. Mencken
Many people would sooner die than think; In fact, they do so
-Bertrand Russell
What I have been telling you, from alpha to omega, what is the one great thing the sigil taught me — that everything in life is miraculous. For the sigil taught me that it rests within the power of each of us to awaken at will from a dragging nightmare of life made up of unimportant tasks and tedious useless little habits, to see life as it really is, and to rejoice in its exquisite wonderfulness. If the sigil were proved to be the top of a tomato-can, it would not alter that big fact, nor my fixed faith. No Harrowby, the common names we call things by do not matter — except to show how very dull we are ...
-James Branch Cabell
April 14, 2015 - 12:15 p.m.
Seat Hogs of the Underworld

I seem to be having a very mild Crohn's attack. It's so mild I'm not sure I'm having one. I guess it could be something else. I just wasn't hungry last night. I never made dinner and a little before 1 AM had cereal. Then this morning I had bathroom issues. Tonight is John Platt's On Your Radar and the WFUV starts tomorrow so it isn't a good time for me to be sick. Is there ever a good time? Damn, I am getting a headache. I might have to stay in today.
I didn't do much yesterday. I went to therapy as usual. I spent almost the entire time talking about the weekend and how good it is. She was saying that it's good that I could enjoy it so much. I forgot my problems and appreciated what was happening. I was even getting a big kick out of fantasy baseball team doing so well. She said everyone can't do that. Is that true? I don't have to ask. I know it's true. See things could be worse. I can still appreciate the good things. Importantly it wasn't a distraction from my problems. I wasn't running away from them. When I said, "Now back to real life." She said this was real life too. She's right. I'm sick and worried about real problems now but I'm still savoring the things that are good. I said savoring so I should make a bacon joke now. You can make up your own and make believe I said it.
Damn. I once again forgot to freeze the bagels I bought, I'll do that as soon as I'm done writing. I hate being an idiot. And that reminds me. I forgot telling you my idiot story from the weekend. On Sunday I was packing up getting ready to leave. I was proud of myself. I was sure I didn't forget anything. I had my computer in my bag and my phone in my pocket. I started walking down the stairs and felt something tug at me. My phone was still plugged into the charger that was still plugged into the extension cord. My computer was still plugged into its charger which was still plugged into the extension cord I had dragged the cord several feet. Joe's computer was plugged into it too. A little further I would have dragged it crashing down on the floor. When I got downstairs I told Joe, "When I tell you that I'm an idiot don't argue with me." I'll tell you that too. I am an epic idiot.
After therapy I went to my PO box and then bought my first ice cream of the year from the Mr. Softee on the corner. I guess I should buy some for my freezer too. It was also the first day I didn't wear a jacket. It was 55° when I left the house. I knew it might warm up so I wore layers, a sweatshirt and windbreaker. But by the time I got to the City it was warm enough I didn't need anything. I should have worn my sandals.
I went to Trader Joe's then home. I'm starting a new study, the analysis of seat hogs. Everyone talks about "manspreading." It looks like this.
I rarely see that and almost never on a crowded train where it makes a difference. I started making a concerted effort to find someone sitting like that weeks ago. Still have not come across one. Yes some people have their legs to wide but nothing like that. And it isn't just men. The term manspreading is sexist and offensive. Yes I know there isn't symmetry, that there's a real difference between the dominant group and others, in this case man and women. So it's not as bad as calling a woman putting her pocketbook on the seat next to her womanspreading. But it's still bad. But as I've been looking for what seat hogs really do I saw that on crowded trains neither is the big problem. It's people positioning themselves too far from others or doing things like sitting sideways. In a three across bench to friends will sit at either end then angle their legs so they face each other. But mainly people just sit too far from the person sitting next to them or the end of the bench. Yesterday on a train with many people standing I saw this. This guy was doing just about all the above to some degree.
The biggest problem is that he left space on both sides of him. Now that's uncomfortable as it means he's sitting on the ridge separating seats but he clearly doesn't care. Then all his stuff is spilling over his lap which hides how far he is from the person on his left. If he scooted over a bit. All the stuff is also keeping his legs apart. If he scooted over a bit and closed his legs somebody could sit to his right. The person on the other side of that seat could scoot over a bit too. I want to put up signs. "If you are on a crowded train and you have room on either side of you then you are sitting to far from the people next to you." Often the problem is everyone on a bench does that so the space for one more person is divided up into three sections.
I had all this other stuff I wanted to talk about I have of course forgotten it. With the pledge drive coming up writing will be problematic. I'll try to write in the evenings. Of course Thursday after a 12 hour ship I'm going to Rockwood for a 10 PM show with Rod Picott and Jess Klein. I might wimp out. We'll see. I hope not. I haven't seen Jess in ages. I saw Rod a couple of months ago but I still want to see him again.
OK I think I'm feeling up to eating. Wish me luck.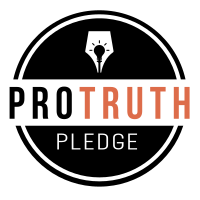 I signed the Pro-Truth Pledge:
please hold me accountable.







Memories: Not that Horrid Song - May 29, 2018
Wise Madness is Now In Session - May 28, 2018
The NFL and the First Amendment - May 27, 2018
On The Road Again - May 26, 2018
Oliver the Three-Eyed Crow - May 25, 2018



creative commons
This work is licensed under a Creative Commons Attribution-Noncommercial-Share Alike 3.0 License.
Horvendile April 14, 2015




Follow on Feedly