I became insane with long intervals of horrible sanity.
Edgar Allen Poe
The trouble with fighting for human freedom is that one spends most of one's time defending scoundrels. For it is against scoundrels that oppressive laws are first aimed, and oppression must be stopped at the beginning if it is to be stopped at all.
- H. L. Mencken
Many people would sooner die than think; In fact, they do so
-Bertrand Russell
What I have been telling you, from alpha to omega, what is the one great thing the sigil taught me — that everything in life is miraculous. For the sigil taught me that it rests within the power of each of us to awaken at will from a dragging nightmare of life made up of unimportant tasks and tedious useless little habits, to see life as it really is, and to rejoice in its exquisite wonderfulness. If the sigil were proved to be the top of a tomato-can, it would not alter that big fact, nor my fixed faith. No Harrowby, the common names we call things by do not matter — except to show how very dull we are ...
-James Branch Cabell
August 30, 2014 - 10:51 a.m.
Spuyten Duyvil Takes Me Out to the Ballgame
Yesterday's adventure combines two of my favorite things, baseball and music, three actually, friends too. Spuyten Duyvil played by the Apple at Citi Field before the Met game then sang Take Me Out to the Ballgame during the 7th inning stretch. I got to go "with the band." Well somebody has to sell the merch. And somebody has to give the illusion of entourage.
The music started at 6 PM before a 7 PM game. They had to be there at 4:30 so I left at 3:02, Google said if I left at 3:05 I'd be there at 4:12. The problem was that after I left I realized I forgot my phone. After I left the second time I realized I forgot my windbreaker. There was a chance I'd need it at night and I hate sitting at a baseball game cold. the third time actually took and I made it to the subway station just as the
was leaving the station. I caught the next one and took it to Grand Central Station and went down to the
platform. I know exactly where I'm going so I wasted no time. The first
train that came didn't say if it was local or express anywhere. I had to ask a conductor. It was local. I waited for the next train, it was express. The upshot was that I got to the main entrance at 4:27. I didn't see the band. I texted Beth. Then I saw her carrying merch. I grabbed that from her as I said that's my job and we went to where they were playing. It wasn't by the entrance but by the old apple.
The Mets provided a table for merch and I set it up. The band sound checked This was the enhanced band with Steve on percussion and Liz on fiddle. How good was the sound check? I sold 2 CDs based on it. More people took their card. I kvel every time someone comes up to me and says, "Who are these guys" They are great?" Sure I have nothing to do with it but that's what kveling is, pride in those you love.
I drafted an assistant to help me with t-shirts, Mark and Beth's daughter Dena. Kveled over her too and she wasn't even playing. When someone pointed to Beth and said how great she could sing I said, "That's her daughter she's talking to and she can sing great too."
I had a really long talk with one guy. He's a bit older and lived in Flatbush and walked to Dodger games at Ebbets Field. We bonded over baseball, Brooklyn, and music. He told me that Black 47 played at Citi Field last month. I wish I had seen that.
This was country music night at Citi Field. Spuyten Duyvil does not play country, they play American and old time music. So to balance it out they had a real country band as the opening act right? Nope. but they were a great band, The Ebony Hillbillies. As you might guess from the name they are a black string band. You have to love a world where African Americans from Jamaica NY play hillbilly music. They stalk me, I see them in the most unlikely places. I first saw them in Penn Station. A year ago I saw them often when I changed trains at Times Square on my way to school.I have also seen them at Joe's pub and festivals.
I got some pics, I am sure you're not surprised.
Setting the scene

Rockin' the Soundcheck

Ebony Hillbillies

The crowd looks on. That's Dena by the tree


The Apple. See the mother and son dancing?
The music by both bands was great and they did a good job with the sound. Know how I know? This is the first I've thought about the sound. I want to hear the Ebony Hillbillies jam with Spuyten Duyvil. Somebody make that happen.
After their set the game was about to begin so after the crown thinned out I went in while the band broke down. I was able to catch the first pitch. I get full credit for the game!
So the Mets played the Phillies. There was a time when that was a big game fighting for the top of the NL East. Not now. Jacob deGrom for the Mets faced David Buchanan for the Phils. The Mets have a thing for names with strange typography. There catcher was Travis d'Arnaud, and their left fielder was Matt den Dekker. I guess the Mets like players who know where they come from. I'm guessing that den is some version of "of" but perhaps not. It looks Dutch or German.
Here's what the game looked like from our seats. This is the first inning.
The subjective view was somewhere between those two shots.
deGrom (7-6) has been a bright spot for the Mets this year. He sports a sparkling 2.94 ERA and a winning record with a losing team. Last night he was great giving up just one run in 7 innings. The Mets won 4-1. They scored their last run on a play that I love but rarely leads to a run. With a man on first and third Juan Lagares took off to steal second. What almost always happens then is that throw two second is cut off so the runner on third won't score. This time the throw went through and Eric Campbell stole home.
The real excitement was the singing of Take Me Out to the Ballgame. No I'm not kidding, this involved suspense. A representative from the Mets came over and talked things over with the band and said he'd send someone over at the top of the sixth to take them to the dressing room to get their instruments and then over to the food court behind center field where they'd be playing. A guy came in the middle of the 6th, a full inning before the 7th inning stretch to get them. Then at the top of the 7th the first guy came over and said. "Get on the phone and call whoever in the band you have a number for and tell them we need them there 15 minute ago!" I got on the phone and called Mark and Beth. Of course they didn't answer. I was sitting with other friends and family of the band and they called to. Nobody could get through. The top of the 7th ended. What would happen? Would there be no "Take Me Out to the Ballgame?" Would there by no joy in Mudville or Flushing? You could cut the tension with a knife. Then the PA announced "Join us in singing Take me Out to Ballgame led by Spuyten Duyvil." And there they were on the big screen as big as life. well actually bigger than life.
The crowd went wild when Tommy Spuyten Duyvil hit the stage. Well OK we did.
So what's left? Well food of course. I was at a ballgame. I got a hot dog. Well actually I got a Frankfurter. To the rest of the world those are the same but not to Nathan's at Citi Field. A Frankfurter is the real deal like you get at Coney Island in the skin casing. The hot dogs are skinless.
After the game I actually did make a quick getaway. that's important at Met games. I wanted to make the super express
train back to Manhattan. It only makes 2 stops in Queens. The game was fast and I was home by 11:00. I thought I wouldn't be home till midnight.
Today I'm off to Katherine's birthday party so again I'll have something to write about tomorrow instead of just wallowing in golluming.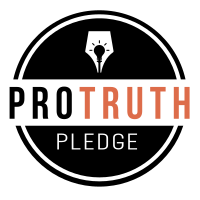 I signed the Pro-Truth Pledge:
please hold me accountable.







Memories: Not that Horrid Song - May 29, 2018
Wise Madness is Now In Session - May 28, 2018
The NFL and the First Amendment - May 27, 2018
On The Road Again - May 26, 2018
Oliver the Three-Eyed Crow - May 25, 2018



creative commons
This work is licensed under a Creative Commons Attribution-Noncommercial-Share Alike 3.0 License.
Horvendile August 30, 2014




Follow on Feedly