I became insane with long intervals of horrible sanity.
Edgar Allen Poe
The trouble with fighting for human freedom is that one spends most of one's time defending scoundrels. For it is against scoundrels that oppressive laws are first aimed, and oppression must be stopped at the beginning if it is to be stopped at all.
- H. L. Mencken
Many people would sooner die than think; In fact, they do so
-Bertrand Russell
What I have been telling you, from alpha to omega, what is the one great thing the sigil taught me — that everything in life is miraculous. For the sigil taught me that it rests within the power of each of us to awaken at will from a dragging nightmare of life made up of unimportant tasks and tedious useless little habits, to see life as it really is, and to rejoice in its exquisite wonderfulness. If the sigil were proved to be the top of a tomato-can, it would not alter that big fact, nor my fixed faith. No Harrowby, the common names we call things by do not matter — except to show how very dull we are ...
-James Branch Cabell
May 01, 2015 - 12:21 p.m.
Game of Oval Offices
I am still frustrated that I can't make the default style on Word, "No Spacing." Actually I'm frustrated that it isn't the default default style. When I hit return I don't want it to skip a line. I can hit it twice if that's what I want done.
So my bad mental health week continues. Once again I didn't leave the house all day. This is not good. Katrina asked me why I didn't leave? If I knew that I'd be a lot better off and would have most likely left.
OK enough depressing stuff. Let's move on to stupid depressing stuff. I am very disappointed that nobody has taken up the religion that I proposed last entry. I know I said I wouldn't do it but it would be nice if somebody else did. What does L. Ron Hubbard have that I don't have? My religion makes a lot more sense than his.
I forgot to post my Fantasy Baseball standings on Monday. This is a bit late but here they are.


Yes your beloved Batnoses are still in first place. It's been a bad week but we are maintaining our lead even with our highest paid player, Greg Holland on the DL. It helps that we have two players having monster seasons, Nelson Cruz and the rookie Devon Travis. Can you have a more preppy name than Devon Travis?

This is the view inside my freezer.


What you are seeing there are paper cups, zip lock bags, and a sauce pan filled with water to make ice. I have no idea why this is being done. I move everything off my shelf so I will have room. Whatever they are being used for the ice cube trays are never used except by me. My landlady is a wonderful person but is open to quackery. My guess is this has to do with some fake treatment or diet. I'd like to write more about it but I really shouldn't for her sake. But it's a great object lesson on how people can fool themselves.

I'm finally getting into Game of Thrones. It's not great. I'm not obsessed. If I never saw it again it wouldn't be a big deal but I'm enjoying it now that the plot has gelled. King Robert is dead and people are competing for the throne. It still has gratuitous sex and violence. And it still doesn't make me think. OK it did get me thinking of one thing. Regicide is condemned, no matter what the sings of the previous king, even by the king that rose to power because of the killing. And there is a good practical reason for that. The new king doesn't want to get killed either. It is in the interests of whoever is in power to protect the notion that the King's life is sacrosanct. Any ruler, king, president, prime minister, or high priest, is going to do things that are going to make somebody want to kill him or her. It's a dangerous job. Even in the US we've had four presidents assassinated out of 44. To show how these things are contagious, three of them happened in 36 years between 1865 and 1901. I don't believe I've ever read anyone note that. It was like the periods of unrest in Roman history Three out of ten presidents were assassinated; Lincoln, Garfield, and McKinley. The next president Teddy Roosevelt was shot after he was president but running for office again on his own party line. That's one of my favorite stories. He was shot while making a speech and he finished the speech! He wouldn't go to a doctor till he was done. That's not faking it. I don't think any other president would have done that.

Keeping to presidents. Bernie Sanders announced that he is running for president today .I love Bernie Sanders and I'm not going to support him. He has no chance and for a very good reason. Most Americans disagree with him. I have been to the left of every president in my lifetime. I've been to the left of every candidate except for McGovern. He was trounced by Nixon, not exactly a charismatic figure. That is not a failure of democracy. It is democracy in action. Would McGovern have been a better president? Of course, but even if a miracle occurred and he had been elected he wouldn't have been able to do what he wanted, you still need the public to go along with it. So be an adult and realize you aren't going to get your dream candidate. Mine would be Paul Krugman. Not going to happen. I want the best candidate that can get elected. I am afraid that people will support Sanders and attack Hillary and weaken her for the general election. I don't think supporting Sanders is worth having President Bush III or even worse, President Scott Walker. Let the Republicans be the ones to self-destruct with in-fighting.

I think I best keep this short today. I am going to try very hard and get the money school still owes me today. It's so hard for me to make that call but I have to do it. I don't have a choice. I'm getting filled with anxiety just thinking about it. All I can promise is to do my best. I might not succeed.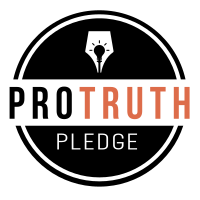 I signed the Pro-Truth Pledge:
please hold me accountable.







Memories: Not that Horrid Song - May 29, 2018
Wise Madness is Now In Session - May 28, 2018
The NFL and the First Amendment - May 27, 2018
On The Road Again - May 26, 2018
Oliver the Three-Eyed Crow - May 25, 2018



creative commons
This work is licensed under a Creative Commons Attribution-Noncommercial-Share Alike 3.0 License.
Horvendile May 01, 2015




Follow on Feedly