I became insane with long intervals of horrible sanity.
Edgar Allen Poe
The trouble with fighting for human freedom is that one spends most of one's time defending scoundrels. For it is against scoundrels that oppressive laws are first aimed, and oppression must be stopped at the beginning if it is to be stopped at all.
- H. L. Mencken
Many people would sooner die than think; In fact, they do so
-Bertrand Russell
What I have been telling you, from alpha to omega, what is the one great thing the sigil taught me — that everything in life is miraculous. For the sigil taught me that it rests within the power of each of us to awaken at will from a dragging nightmare of life made up of unimportant tasks and tedious useless little habits, to see life as it really is, and to rejoice in its exquisite wonderfulness. If the sigil were proved to be the top of a tomato-can, it would not alter that big fact, nor my fixed faith. No Harrowby, the common names we call things by do not matter — except to show how very dull we are ...
-James Branch Cabell
February 03, 2018 - 3:04 p.m.
Like Catching Sand in Your Hand
I had a busy day yesterday that included 69 miles on public transit taking 5 hours. In other words, Friday. This is not the first, second, third, or fourth time I'm had this itinerary. The two main endpoints are Harrison far to the North of home in Westchester and Jersey City far south and west of here; that was for therapy and a house concert respectively. I got saved an hour because just as I was about to leave for therapy I got a call from Jane that she could drive me to the train station in New Rochelle.
Therapy was important, productive, and interesting. Too bad I can't talk to you about it. It was an action-packed session. My therapist patted herself on the back. Does anyone else feel good about making progress because it makes your therapist happy? My relationship with every therapist is different and there's almost no way for me to compare it to other people's.
It's surprisingly easy to get from Harrison to Spiral Sounds, Gidge and Loyse's (low-ease) house in Jersey City. The Metro North takes me to Penn Station and the four train runs express to Fulton Street where there is now an underground passageway directly to the PATH station. I didn't use it because I had to make a stop outside, but it was still a breeze. They live just 10 minutes from the PATH station and there is only one turn. The wind-chill was 8° F but I was dressed for it.
For the first four years I missed only three Spiral Sounds shows. By bad luck I missed the last two because they occurred during WFUV pledge drives. I need to figure out how to be in two places at once. With the few exceptions I'm part of the furniture at Spiral Sounds. I'm not a host but people take me for one. With but two exceptions I'm the first two arrive. When the doorbell rings fifteen minutes before doors officially open they know it's me. Because they are the same day as therapy I don't have much options with the timing. If I ever made the earlier train, I'd get there very early or find a way to kill time. As I am early I feel obligated to help. You didn't believe that did you? Being early gives me an opportunity to help, that's what I want to do at concerts. Usually I help Loyse in the kitchen, but they were running behind last night, so I helped with chairs then manned the door. The concert is upstairs, so it helps if somebody stays downstairs to handle it and Gidge had other things to do that I couldn't. I know how to answer a door and check people off on a computer spreadsheet. I was able to run upstairs to get some food. If the bell had run, I'd have run back down. I was lucky, nobody came while I was off the floor, but people came immediately before and after.
The band was Sandcatchers. This was another case of me not knowing the band but trusting the presenter at a house concert. I've done that with Sandy at Jenkins House Concerts and Amy of the House of Love. The Sandcatchers have an oud and a lap steel, that's enough to catch my interest.
They were still eating dinner when I arrive, I told you I was early, and things were running late. When I introduced to myself, one of the Michaels, there are two of them in the band, said, "Didn't we meet you at Jean's holiday party? As they meant Jean Rohe, the answer was, yes. Sadly, I didn't recognize them, like Lovecraftian god Azathoth, I'm a blind idiot. As friends of Jean they are automatically my people.
As you might guess from the oud, their music is Middle Eastern influenced though only one was from the Middle East, Israel. He is the percussion player and not listed in the band bio and I lost his name. while looking at the bios I see I was wrong, there are no two Michaels, there's a Michael and a Myk. There's also Yoshie, he's the band's leader, songwriter, and oudist. Michael plays standup bass, I asked Yoshi if the other guys make fun of him because he's the only one that the audience doesn't ask, "What's that instrument you are playing?" People know drums but last night they had two frame drums which are not the usual fare. I did not get around to asking what exactly they were. I'm always curious about these things.
Their music is atmospheric not melodic. The first description that came to me was ambient. It's about the way the sounds combine especially the contrast of the lap steel with the acoustic strings. It's not like anything I'd heard before. That's a good thing. Most music progress in time; the way I often put it is that it goes from A to B. They are dramas, with at least three parts, introduction, conflict, and resolution. Sandcatchers pieces are more like paintings, you take your time and study the elements that are always there.
There is always an issue at Spiral Sounds of getting home in time to make the last bus to City Island, so my plan was to not linger but leave ASAP. That was not a lie, that was my plan, one I didn't follow. It came to me that a great way to promote John Platt's On Your Radar is to make short videos of people saying why they love the series. Gidge was my first guinea pig spokesman. After the crowd thinned out a bit he recorded it. I'll try and have that up soon. I would like to edit it first, just cut out me saying, "Ok start."
Did I leave right after that? No, I talked to Yoshie then I talked to Gidge then to Loyse then Gidge and Laura and strangers. I finally got out of there 45 minutes later than I wanted to. Google maps said that would make it home in time.
Then I just missed a 4 train. Then the 5 train ran local the entire trip. Because the 4 and 5 ran local there were three trains on the local track where there is usually just one, the 6 train. That means the trains were not only making every stop but running slowly. Then I had to wait ten minutes for the 6 which also ran slow. I should have had plenty of time but then it looked like I'd miss the bus. I lucked out! I made it with about two minutes to spare. Whew.
Now I must get going. I'm seeing the Birds of Chicago tonight at Irvington Town Hall. Carter's presenting and I'm merching. I just checked I have about 40 minutes. That should work out fine.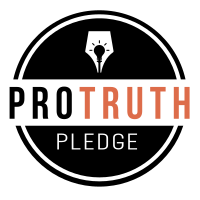 I signed the Pro-Truth Pledge:
please hold me accountable.







Memories: Not that Horrid Song - May 29, 2018
Wise Madness is Now In Session - May 28, 2018
The NFL and the First Amendment - May 27, 2018
On The Road Again - May 26, 2018
Oliver the Three-Eyed Crow - May 25, 2018



creative commons
This work is licensed under a Creative Commons Attribution-Noncommercial-Share Alike 3.0 License.
Horvendile February 03, 2018




Follow on Feedly