I became insane with long intervals of horrible sanity.
Edgar Allen Poe
The trouble with fighting for human freedom is that one spends most of one's time defending scoundrels. For it is against scoundrels that oppressive laws are first aimed, and oppression must be stopped at the beginning if it is to be stopped at all.
- H. L. Mencken
Many people would sooner die than think; In fact, they do so
-Bertrand Russell
What I have been telling you, from alpha to omega, what is the one great thing the sigil taught me — that everything in life is miraculous. For the sigil taught me that it rests within the power of each of us to awaken at will from a dragging nightmare of life made up of unimportant tasks and tedious useless little habits, to see life as it really is, and to rejoice in its exquisite wonderfulness. If the sigil were proved to be the top of a tomato-can, it would not alter that big fact, nor my fixed faith. No Harrowby, the common names we call things by do not matter — except to show how very dull we are ...
-James Branch Cabell
April 20, 2014 - 11:38 a.m.
The Book of Ruth or By Hook or by Crook(ston)
Sorry I didn't write yesterday. I was told that the water was being turned off at 12;30 and I had to eat and shower before then. I figured I'd write when I was finished. Then I forgot. Got a message today. They didn't actually fix the water yesterday so the same drill today. Ugh. I know contractors are notoriously bad but these guys are ridiculous. It wasn't that they didn't finish yesterday, they never started.
So now I have tons to write about. I'm going to leave my pics and videos for another time so I'll have time to write.
On Friday I went fo my usual place, Rockwood Music Hall. I left early enough that I could have dinner across the street from Rockwood 3 at Georgia BBQ. I don't get barbecue there, I get the fried chicken. It is the best fried chicken I've had in New York. The cut it down from four pieces to three and that's find as I could never finish it before. Now I just can't eat another bite when I'm done. My sides were fries and corn bread. Yum.
Then I went around the corner to Rockwood 1 to see my oldest musical friend Ruth Gerson. I had talked to Christine Lavin before Ruth but that was still me talking to the celebrity. It took a while to become friends. Ruth went to friendship quickly. I give her credit for me knowing most of you. She gave me the nerve to be the guy that talks to all the musicians which led me to talking to other people. Ruth is the one that got me doing house concerts. She was my first.
Ruth moved out to San Francisco and she went from being one of the musicians I saw the most to being a rare treat. It's been a year since I saw her last and it was for the same cause, a teen suicide prevention group. I usually think "awareness" programs are pointless. Everybody is aware of AIDS and cancer. But I found that this made me think and I realized that suicide completed or attempted touched the lives of three of my friends, one was 20 but that's close enough.
When I got there the place was jammed for the previous act. I tried to go in and turned back. It wasn't worth facing the crowd. As I walked in I thought I saw a familiar face waiting outside. Before I came out I realized that it was Ruth's father. I came out and said hi and saw that her mother was there too. I was surprised they remembered me. I haven't talked to them in 15 years. I feel bad I don't remember their names.
When I met Ruth she was fresh out of college and playing Café Siné and the Sidewalk Café. I used to go there and a few other places like the original Living Room having no idea who was playing and just watch whoever was playing that night. Once I went into Sine and found a woman who was so much better than the rest, that was Ruth. I was hooked. And now what? She's still great. Even at the start of my music junkiehood I had good taste.
She played with a band then and I always thought she was more of a rocker than a folkie. I still think that. It's folk rock, the lyrics matter, but even the ballads rock. She was never the sensitive chick with the guitar. When she is not singing she's self-effacing, and insecure. As soon as music comes out of her mouth she's clearly in charge. I don't think she has a theatrical background but she knows how to sing to the back for the room. That proved fortunate as she had problems with the jack in her guitar and went unplugged. Next year when she does this again I want you to join me and discover the glory that is Ruth. Or should I say Ruht, that's what the sign in front of Rockwood said. I think that's something Astro or Scooby 'Do would say.
Yesterday after wasting way too much time I packed off my stuff and headed to not that deep NJ but as I'm carless it always seems deep and dark. It takes someone not just good but great to get me out there, someone like Joe Crookston. I think I've known Joe 7 years since he was in the Emerging Artist showcase at Falcon Ridge but he became an old friend very quickly.
I had volunteered to merch for him but Elizabeth who works with him came down from Ithica so he didn't need me but I still got comped. Sometimes there are advantages to being me. I even had a plus one and immediately thought of asking Brianne who lives not that far away. It' nice seeing her between Falcon Ridges. she camps with us at the Budgiedome. I took the train out to Waldwick where she drove us from there. We planned on eating at the Land and Sea Dinner, that's where you eat before going to the Hurdy Gurdy Folk Music Club, it's right down the road. Too bad her GPS had trouble finding it. We put in the address but it took us someplace else Oddly though we entered the address not the name it took us to Sea and Land travel. My phone came to the rescue. Of course as we were in Jersey we couldn't turn around like we needed to.
Good thing the food and service was great and the conversation even better.
When we got to the Hurdy Gurdy Brianne's parents, Dorothy and Christopher, were already there and they saved us seats. They decided to go totally independently of us. We also ran into Bo. I said hi to her as she couldn't see me first as she's blind. I was surprised it took me saying more for her to recognize me. Sure she's blind but my voice is kinda distinctive. Sort of like fingernails on a blackboard.
The seats they saved for us were front row center. I love that of course. You'll see what it's like when I post the video.
The opening act was Connor Garvey. I met Connor at NERFA and he won me over singing in a stairwell. That's why you go to NERFA, things like that happen. How good is he? He's played the Budgiedome. He is playing again this year. Oh and he won the Falcon Ridge Emerging Artist Showcase contest. He's coming back this year for the Most Wanted workshop. Of course that's not as great an honor as playing the Budgiedome. Let's get things straight. I had not heard him do a funny song before but he had a great one about being as Irish looking as it's possible to be, she could totally be Carey's brother, and with a totally Irish name but not having an Irish song to sing on St Patrick's Day.
Ron Olesko is the emcee and chief cook and bottle washer of the Hurdy Gurdy. He introduced Joe, walked off the stage, and Joe did not walk on. then we heard his voice. He was in the dark auditorium. He did the first song from in front of the stage. He walked right by us.
If you wanted to say that Joe was the best songwriter you know I wouldn't object. He's certainly one of the best. My reaction to his songs is that there is so much there there. Some of his songs can be laugh out loud funny, like "Crazy in Love" sung from the point of view of a crazy person in love. Some can break your heart like "Freddie the Falcon." So much of what Joe does is absorb the world, events and stories that people tell him, and turn it into song. "Able, Baker, Charlie, & Dog is the story of his grandfather who was in the Seabees helping to build the runway that the Enola Gay took off from. Do you know that that is? It's the plane that dropped the bomb in Hiroshima. "Blue Tattoo" is the story of a holocaust survivor telling her story to her daughter. "Good Luck John" is based on a Taoist parable.
Joe does not just write great lyrics, he fits the music to them perfectly. He is not a lyric poet, he's writing songs where the music tells part of the story. It's easy to compare him to Woody Guthrie. Just as Woody was paid but the federal government to travel out west and write things about the Grand Coulee Dam and other government projects Joe was paid by New York to travel around the state to gather stories of local history and sing about them. That's where he got "Red Rooster in the Mash House." But the thing if you are going to compare him to a foundation stone of Americana music it wouldn't be Woody but Lead Belly. I wrote recently that "Good Night Irene says as much about what it means to be human being as anything ever written." That's what Joe's songs do. And like Lead Belly he plays a mean guitar.
Getting home from the Hurdy Gurdy is a challenge. It's easy to take the train there but the train run every two hours and the first one after the show is at 12:30. It helps if I can get a ride to Secaucus where trains run far more often and is only 16 minutes from Penn Station. The problem is that is in the opposite direction as Brianne's house. Fortunately I know the best people and Ron gave me a ride there. that got me home an hour earlier.
OK I have things to do and I didn't get much sleep. I'm going to eat as soon as I post this instead of saying that I'm going to run and eat then taking an hour to do that.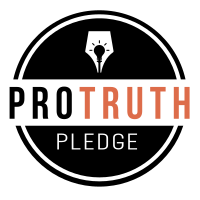 I signed the Pro-Truth Pledge:
please hold me accountable.







Memories: Not that Horrid Song - May 29, 2018
Wise Madness is Now In Session - May 28, 2018
The NFL and the First Amendment - May 27, 2018
On The Road Again - May 26, 2018
Oliver the Three-Eyed Crow - May 25, 2018



creative commons
This work is licensed under a Creative Commons Attribution-Noncommercial-Share Alike 3.0 License.
Horvendile April 20, 2014




Follow on Feedly