I became insane with long intervals of horrible sanity.
Edgar Allen Poe
The trouble with fighting for human freedom is that one spends most of one's time defending scoundrels. For it is against scoundrels that oppressive laws are first aimed, and oppression must be stopped at the beginning if it is to be stopped at all.
- H. L. Mencken
Many people would sooner die than think; In fact, they do so
-Bertrand Russell
What I have been telling you, from alpha to omega, what is the one great thing the sigil taught me — that everything in life is miraculous. For the sigil taught me that it rests within the power of each of us to awaken at will from a dragging nightmare of life made up of unimportant tasks and tedious useless little habits, to see life as it really is, and to rejoice in its exquisite wonderfulness. If the sigil were proved to be the top of a tomato-can, it would not alter that big fact, nor my fixed faith. No Harrowby, the common names we call things by do not matter — except to show how very dull we are ...
-James Branch Cabell
April 09, 2016 - 4:34 p.m.
Triple Header
I did not have the evening I planned last night, serendipity stepped in. Things started off the way I planned, I went to see Ruth Gerson. OK they didn't start quite as planned. I was working on The Budgiedome business and got a late start; I left just in time to get to Rockwood Music Hall on time for the show. One problem she wasn't playing at Rockwood Music Hall; she was at the Sidewalk Café. Fortunately, I did realize this before I got on the subway but it meant I'd be late. My guess is I missed one song. Ruth is that right? I was happy to see the room packed when I got there. This was a special show as Ruth was joined by her daughters Emma and Hazel, ages 14 and 11. Last time I saw them Hazel was a baby, maybe a toddler. Emma I knew a bit as a little kid, I event took her to the playground once with Ruth. I've known Ruth for a long time. She'll always have a special place in my heart. She's the first musician I discovered totally on my own. The early and mid-90s were a dark part of my life. I'd tried to fill a void with music and started haunting the underground East Village music scene. I thought I had no idea how it started but I do! I have a lot to write about today but I'm going to tell this story, it's important. It's a good example of the small things that change our lives.
I'm not sure the year, let's say 1990 I saw disappear fear open for Renaissance. I had been following Renaissance since 1978. I loved them and started following them. They had a show at the Rodeo Bar, a much smaller venue. I'm going to find out the exact year. I can do that because Cindy was 8 months pregnant with her son Dylan, so I can get this down to the month. Out front of the bar I ran into someone and started talking to him, he was the drummer in the band Valentine Smith that I had heard on Vin Scelsa. They followed disappear fear so I stayed for them. I became their fan and their next show was at Café Siné. That place was great, there was no cover and for the price of a coke you could sit there all night and listen to music. I started doing that pretty much every week. I'd have no idea who was playing. For the most part these artists got no airplay even on WFUV which was at its prime then. They would play a few of the people that played that scene. All that mattered was that an artist was good, not if they were well-known. I saw more new artists than at any time of my life. Of course most of them weren't that good but sometimes I'd get lucky. Fiona Apple and Norah Jones were playing that scene before they hit it big. I never caught either of them. So did the The Kennedys and Moxy Früvous. I didn't catch them either. The first one that I saw that blew me away was Ruth Gerson. She was so clearly many cuts above everyone else playing there. I started following her whenever she played. That was often so we got to know each other. My guess is this was 1994. At first I saw Ruth mainly at Siné then she started playing the Sidewalk Café. And that's the entire reason I went on this diversion. Seeing Ruth at the Sidewalk Café on Avenue A was like going in a time machine. This was not a home game but an old home game. When I walked over from the Astor Place subway stop I thought of all the literally hundreds of times I took that walk back then. That's not quite true as I always walked down St. Marks place then, it was part of the routine, checking out the stores there. This time I went the way to miss red lights as I was late and ended up walking more down 6th street. It still gave me a nice nostalgic glow.
I got there mid-song. I looked around for an empty seat. I found one at a table with Ruth's parents. God knows how many times I have sat with them at shows. This show was not about nostalgia. For the most part Ruth did new songs though there were some old favorites mixed in. She still has it. Ruth is the antithesis, no an antithesis of a nice person singing nice songs nicely. She is exceptionally nice, that's not where's she's different. Her songs are not "nice." That's far weak a word to describe them. Nice is not a compliment for art. It's the same as saying a blind date has a good personality. Ruth's music both the writing and performance has teeth. There is power behind it. You know the singing and melodic quality of sensitive singer/songwriters. Everything is very smooth; there is little dynamic, rhythmic, or emotional contrast within or between songs. Ruth can be smooth but as a contrast. More often she delivers each line with emphasis. The lyrics come out in bursts. There is never the drone I complain so much about. You hear her sing and you know it's about something important. This is so funny as in person she's soft-spoken. This only comes out when she sings.
I was kvelling when Emma and Hazel took the stage. I knew them in utero. I can only imagine how Ruth's parents felt. On one song her father without leaving his seat softly sang along so I got three generations of family harmony. Emma just won a Teen Idol competition. They are following in their mom's footsteps. I'd love to hear them do more duets. This might change as Hazel is only 11 but her voice is much higher than Emma's and I love what this does. Most familial harmonies are close. At first I could not pick out which Roche sister was singing. Emma and Hazel's voices blend magically while being far apart. It's special. The Family Band as Ruth called it has not performed before They were not a well-oiled machine. They missed things now and then but Ruth got it right when she told the kids, "Don't worry, this is pretty much just family here." Family and old friends at least. I enjoyed that feel of being let in on a work in progress. I'd love to see them again next trip east. They live in the SF area. I think it's a bit early to talk about 2-year old Hope to join the band.
After the show I saw that Kevin was sitting behind me. I haven't seen him in a decade. He's a friend of Ruth's I think from her Princeton days. I used to see him all the time. Mark who was also an old time Ruth fan was sitting with him. Of course I went over to say hello. I used to see them all the time.
So that would make a pretty special evening of music. But that's just the start. In the middle I saw I had a message on my phone, it was from Kevin, no not that Kevin, the Kevin I see often. At first I said, "I'm at a show I'll look at it later. Then I realized that there was a good chance he had an extra ticket to a show. Kevin often messages me like that. So I looked and I was right. Not only that it was good that I looked then, it was for last night at 9 PM; Darlingside and David Wax Museum at Rough Trade New York. That was a show I was so mad I was missing. I love them both. This was almost perfect. Even though Rough trade is in Brooklyn it's only 14 minutes away, most of the time spent on walking to the
. It's only one stop away. If I could walk on water, I could walk there faster. I'd also have a religion about me.
Kevin was also coming from another show. He was at Rockwood. He also didn't walk on water; he took a cab. He beat me there which surprised me. I think he must have left before me. I met him on the line to get it. Kevin and I go to a lot of shows but neither of us have been to Rough Trade before. it wasn't what I expected. It's one the rectangular boxes with a high ceiling and mezzanine standing venues. Think a smaller Bowery Ballroom/Music Hall of Williamsburg. I just checked, it's a little less than half the size, maximum capacity 250. I'm not surprised the show was sold out. I think either David Wax Museum or Darlingside alone might be able to pack the place.
There was an odd choice of opening act, a nice person singing nice songs nicely. Darlingside and David Wax Museum are both dynamic bands with lots of musical complexity. I don't see how she fit with them. A portion of the crowd felt the same way and unfortunately handled it poorly, they talked loudly the entire set. They really need to install TASERs on the roof of every venue and zap people making too much noise. Know why I capitalized all the letters in TASER? It's an acronym for Tom A. Swift Electric Rifle. I'm sure they made that up after they came up with the name. Still the Wise Madness stylesheet says to write it that way so I do. You have to do what the editors insist on.
Darlingside was playing with one hand tied behind their back, Auyon is recovering from pneumonia. He still had water in his lungs. We aren't talking walking pneumonia; we are talking laid up in bed fear of dying pneumonia. He could play but singing and talking were difficult. He played the fiddle and mandolin sitting down. Darlingside with one hand tied behind their back is better than most bands in PEDs. They have bubbled up to the top regions of my pantheon. I started with some prejudices against them. They were too much, "these are the next big thing." I heard them at the
Falcon Ridge emerging artist and wasn't impressed. The sound was terrible that year, I was in the back and not giving them my full attention. I just heard the high harmonies and thought, "Oy more Mumford and Sons wannabes." I couldn't have been more wrong. Next time I heard them I realized how wrong I was. They get my ultimate compliment, there's so much there there. They could get by just on their sound and charm. I wonder how many of their fans just get that. If so they are missing so much. They do the things I love. There is layer after layer of content. They keep changing the texture of the harmonies. Their songs are never just the same thing over and over again. It's rare to get two lines with the same mix of voices and instruments. They play around a condenser mic. Harris the cellist will have to bounce up in a song to sing a harmony line then sit down and resume playing. My favorite way of putting it is that they appeal to the Bach part of my brain.

Wow I've written 1924 words and still have a great band to discuss. I've only seen David Wax Museum a few times. I need to see them more. They also had a hand tied behind their backs, three out of the five are recovering from the flu. They are touring with Darlingside so I think this is not a coincidence. You'd have never guessed it from their performance. They are one of those high energy bands that are like a jolt of caffeine to the listener. They operate on a direct to the glands level. You hear them and feel good. And like Darlingside they could get by on just that but don't. They to go for complexity and contrasts. They play fun instruments. The eponymous David Wax plays the Charango, Suz Slezak plays an unusual combination of instruments, keyboard and accordion often go together but she also plays the violin. But the fun part is her fourth instrument the jawbone of an ass that she uses for percussion. They list their genre as Mexo-Americana, that sounds close enough. It's really their own genre, there's no one else like them. You'll never ask yourself, "Why am I seeing David Wax Museum?" They sound nothing like Darlingside. They come from a totally different place than Darlingside, but it's a great pairing because they connect on a deeper level. They both have complex textures. Their music is fractal with details at every level. They might go straight to your glands but your brain will be constantly occupied if you pay attention.
Unfortunately, Kevin had to leave early, about a third of the way through David Wax Museum's set. He had a good reason. I was surprised that about half the audience left early. My guess is that was the Darlingside fans that like them for the shallower reasons, they are charming cute guys with a great sound. If you enjoyed the depth of their music you'd stay for David Wax Museum. But it was also the venue's fault; They started a show that went over three and a half hours at 9 PM? Why do that? If they are going to start that late there shouldn't be a third act on the bill. While it made it possible for me to see Ruth Gerson I doubt that many people other than Kevin and I went to an earlier show.
Ackk. I have to leave. I can't finish this. OK I'll just add the one downside to the evening. I had planned on cooking dinner when I got home from seeing Ruth at about 9 PM. I got home at 1:30 AM. That didn't leave me time to cook and I just had peanut butter. OK now I have to leave.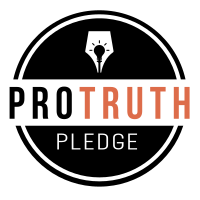 I signed the Pro-Truth Pledge:
please hold me accountable.







Memories: Not that Horrid Song - May 29, 2018
Wise Madness is Now In Session - May 28, 2018
The NFL and the First Amendment - May 27, 2018
On The Road Again - May 26, 2018
Oliver the Three-Eyed Crow - May 25, 2018



creative commons
This work is licensed under a Creative Commons Attribution-Noncommercial-Share Alike 3.0 License.
Horvendile April 09, 2016




Follow on Feedly