I became insane with long intervals of horrible sanity.
Edgar Allen Poe
The trouble with fighting for human freedom is that one spends most of one's time defending scoundrels. For it is against scoundrels that oppressive laws are first aimed, and oppression must be stopped at the beginning if it is to be stopped at all.
- H. L. Mencken
Many people would sooner die than think; In fact, they do so
-Bertrand Russell
What I have been telling you, from alpha to omega, what is the one great thing the sigil taught me — that everything in life is miraculous. For the sigil taught me that it rests within the power of each of us to awaken at will from a dragging nightmare of life made up of unimportant tasks and tedious useless little habits, to see life as it really is, and to rejoice in its exquisite wonderfulness. If the sigil were proved to be the top of a tomato-can, it would not alter that big fact, nor my fixed faith. No Harrowby, the common names we call things by do not matter — except to show how very dull we are ...
-James Branch Cabell
July 02, 2015 - 4:54 p.m.
Ronstadt: TNG
OK I have procrastinated as long as possible. I am only human. A great procrastinator could hold out for another 10 hours. I will work at getting better … tomorrow.
I had it on my Facebook calendar to see Michael Gilbert Ronstadt perform in two incarnations with Ronstadt Generations and Trotta, Ronstadt, and Dalton. I thought it was Tuesday night. The problem is that when I got home on Tuesday I had absolutely no energy to go out again. . I felt bad about it but I know when I'm out of gas. Then yesterday I realized the show was Wednesday night, not Tuesday! I had energy yesterday. I had a second chance. Like Tennessee Tuxedo I would not fail.
The show was at the Bitter End. That's easy to get to and easy to time. Except of course when the subway decided to play tricks on me. But of course for me arriving on time for 7:00 show means 6:40 so when the trains made me 15 minutes late I was still there 5 minute before theoretical start and maybe 15 minutes before the music actually started I was fine. Michael even had time to come over and say "hi." Not much more than "hi" because the show must go on.
Trotta, Ronstadt, & Dalton is in my sweet spot. I love my conservatory musicians playing Americana. I love people that can really play their instruments, where the instruments are more than an accompaniment to the singing. Dave Trotta plays guitar, Michael Ronstadt cello, and James Dalton mandolin and harmonica. They all sing. James did not sing much because his voice was almost gone as he just had a baby and wasn't sleeping much. That's what he said. I think a man having a baby is probably bigger news that playing mandolin but maybe I'm mistaken.
I had brilliant stuff thought up to write about them. The problem is that I then saw Ronstadt Generations and thought of brilliant things to write about them and that drove out the brilliant things I had to write about TR&D. I'm listening to their album now to trigger my memory. OK I'll be honest, I thought of some of what I wanted to say before I started listening. I'm just listening because I want to hear the album.
I called what they play Americana but Jazz might be a better description. For much of their set I was thinking back to early childhood, Peter Gunn could have been listening to them. It doesn't sound at all like the Peter Gunn theme but he'd still have liked it. I was recently talking to someone about listening to music. She said that as a musician she listens differently than most people in the audience, she hears each instrument separately. I'm not a musician but I still do that as much as I can. It's a skill I learned and I know exactly where and when I learned it. It was in college music appreciating. We were taught how to listen to counterpoint in Baroque music. You start by simply following one line at a time then you can learn to pick out all the lines. That's actually harder as if it's a harpsichord piece you aren't hearing separate instruments that sound differently but different lines on the same instrument. I love music which has different threads to follow. I love music that varies as it goes along. TR&D do that in spades and as a guitar, cello, and mandolin sound so different it's easy to pick them out. You hear them tossing the melody back and forth. You hear the countermelody. They each play something different but they all come together as pieces of a puzzle. I am rewarded for paying close attention. That makes me happy.
I had never heard Ronstadt Generations before. As you might guess it's a family band. There's Petie, Michael's brother, on guitar and banjo, Papa Mike on guitar, and Michael on cello. That's how I decided to distinguish them, papa Mike and Michael. They were joined by Alex Flores on saxophone and James Dalton on mandolin and harmonica. I had no idea what to expect from them. Yes I could have listened online but I find it hard to judge that way. I was going to watch no matter what so I might as well go in with a totally open mind. There was a bit of trepidation. Michael chose to play with David and James. He chose to play with Aaron Nathans. You don't get to choose your family. Family bands can also be, shall we say, Partridge Family. I wasn't actually too worried as I trusted Michael.
.
If you just heard the German name Ronstadt you would probably not expect to hear Mexican music. But that's a big part of what they play. Petie explained why. I might have the generations confused but sometime in the 19th century their ancestor moved not to the US but to Mexico. Then Petie's great grandfather, papa Mike's grandfather, move to Tucson to learn blacksmithing. The Mexican music became a family tradition.
That's not all that they do by a long shot. They go through Americana. There do the swingiest version of 16 Tons you'll ever hear. They do original songs. They do folk. They do country, they do singer/songwriter. They don't just do it well they do it fun. I found myself singing along, bopping along, and laughing. I found myself totally involved in the music. Why aren't they at Falcon Ridge? Why were none of my friends there? Why don't you know them? Now you have heard of them and know to look out of them.
I was thinking of why I was sitting there listening to Ronstadt Generations and realized it's because I know Paul. Paul as never seen Ronstadt Generations, how can that be? Easy. We aren't sure but Paul thinks he met me at Falcon Ridge. It is certainly through Moxy Früvous. He's one of my partners in Budgiedome. Paul introduced me to Jessica. Jessica went to school with Jeff Kimball. Jeff plays with Phil Henry. Jessica introduced me and Phil. Through Phil I met Aaron Nathans. Aaron plays with Michael. See it's simple.
Michael → Aaron → Phil → Jeff → Jessica → Paul → me.
I'm now Facebook friends with papa Mike so I can add him to the chain. Before their set he came over to introduce himself to me. I was wondering what he wanted? When he walked over. I guess he saw me talking to Michael so knew I wasn't random guy in the audience. Or maybe he talks to random guy in the audience. He's nice enough to.

When the show was over and I was waiting to pay the waitress I heard someone call me name. It was Ellen, Heather's old roommate. I haven't seen her since Heather moved back to Bowie. I am an idiot and forgot her name. Come on that can't surprise you. But I knew exactly who she was and I ever remembered that I liked her. Yes there have been times I didn't know if I liked someone. It was Carey's job to remind me. That's my second random run into this week. I ran into Jason on Monday. I have to put them on my spreadsheet. Yes I keep a spreadsheet of chance meetings with friends. Don't look at me like that. You should be questioning why you don't. I know it was my sixth of the year. You don't know how many you've had this year do you? Now who's the weirdo? Yes the question isn't how many friends I run into, it's why I have friends at all.

Hey I should tell you what I did today. I had a coffee date with Carolann. That' why I didn't write this morning. Then I went to my bank. My new debit card was declined online last night because it said I had the wrong address. The woman at the bank told me it takes a few days for the change to go through. It was right on her computer. Now to see if I can buy something online with it.

You might not hear from me till Monday. I'm going to the New Bedford Folk Festival. I think I'll take my computer and see if I can get some blogging done. Won't that be exciting? I can put in Dateline: New Bedford. Except I won't be blogging from New Bedford. I'm going up with Mike and we are crashing at a friend of his. I hope he has wireless and I hope I get up early enough to write. If so you'll be hearing from me.

Oh I forgot the big news from today. I made an appointment to see an ophthalmologist! Yes I overcame my anxiety. I knew Carolann would ask. That was a fringe benefit of seeing her. It's in three weeks. Maybe some time next month I'll be able to see. Wouldn't that be exciting? Yes it actually would be.

Know what else? I didn't even have any anxiety going to the bank. . No horrible scenarios flashed before me when the card was rejected. Zero, none. I wasn't worried that something major was wrong. I was just a bit annoyed. Maybe I'm actually getting improving.

I usually finish by telling you what I'm going to make for breakfast. But I've eaten breakfast. I've eaten lunch too. I was bad. I passed something I never saw before, a Nathan's truck. I had a hot dog and fries. I'm supposed to eat home as much as possible. OK I'll have peanut butter on a bagel for dinner.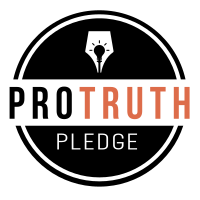 I signed the Pro-Truth Pledge:
please hold me accountable.







Memories: Not that Horrid Song - May 29, 2018
Wise Madness is Now In Session - May 28, 2018
The NFL and the First Amendment - May 27, 2018
On The Road Again - May 26, 2018
Oliver the Three-Eyed Crow - May 25, 2018



creative commons
This work is licensed under a Creative Commons Attribution-Noncommercial-Share Alike 3.0 License.
Horvendile July 02, 2015




Follow on Feedly