I became insane with long intervals of horrible sanity.
Edgar Allen Poe
The trouble with fighting for human freedom is that one spends most of one's time defending scoundrels. For it is against scoundrels that oppressive laws are first aimed, and oppression must be stopped at the beginning if it is to be stopped at all.
- H. L. Mencken
Many people would sooner die than think; In fact, they do so
-Bertrand Russell
What I have been telling you, from alpha to omega, what is the one great thing the sigil taught me — that everything in life is miraculous. For the sigil taught me that it rests within the power of each of us to awaken at will from a dragging nightmare of life made up of unimportant tasks and tedious useless little habits, to see life as it really is, and to rejoice in its exquisite wonderfulness. If the sigil were proved to be the top of a tomato-can, it would not alter that big fact, nor my fixed faith. No Harrowby, the common names we call things by do not matter — except to show how very dull we are ...
-James Branch Cabell
March 06, 2017 - 10:51 a.m.
Pretty Maids All In A Rohe
Today's Wise Madness hits three of my favorite topics, live music, mental health, and an idiot story.
I had three concerts on my calendar yesterday but only went to the last one, it's sometimes hard to get moving. I went for the sure thing, Jean Rohe and the End of the World Show at Rockwood Music Hall 3. I had to go to Trader Joe's as I'm out of coffee and we can't have that, can we? I should have left one bus earlier. I did have time to stop at Trader Joe's first but if they were busy I would not get to Rockwood early and might not get my favorite seat so I saved it for afterward. This had repercussions afterward. Like my subtle use of foreshadowing?
I ended up getting there very early. That's fine. I arrived two trains before Fred but I used the Wi-Fi in the subway and we he arrived we went to Rockwood together. We got there at 6:10 for a 7 PM show. That's fine as he's been busy so we haven't seen each other as often as usual. Talking with friends time is good. We arrived before the band. Stephanie was with them doing roadie duty. I love the tight musical community. I love being part of it. I'm sure you have picked that up. As other people started showing up I went down before doors to grab our usual table. There are occasional advantages to being me.
This was Jean's first band show in a while. There will be a new album coming out this year, I can't wait. The songs keep evolving, they keep getting better. It's like when Bob Ross would add one little thing to a painting you thought was complete and then you'd realize it hadn't been. There is not much music that connects with me on as many levels as Jean's. It works on visceral, intellectual, emotional, and social relevance levels. They are art songs.
The new album is quite different than the last. It includes electronic music. James Shipp's instruments consisted mostly of knobs. Throw out your preconceived notions of electronic music, this isn't electronica, it's art songs. She raps, it's still an art song. You can dance to some of it. It's still an art song. There's a lot of people inside Jean and she lets them all have their say. As I so often do, during her set I thought, "I must despise a world that that doesn't realize that Jean Rohe is a greater musician than The Act or Ermine Violins." For those just coming in, the Act, is the alias I use for a real musical act that make the epitome of uncreative music. Ermine Violins is a reference to a comparison that Mr. Spock made with Tribble. When Uhura said, "they are soft and make a pleasant sound" he responded, "So would an Ermine Violin."
I remembered to bring my camera; I'm getting back into the habit. I took a few pictures and got the message, "Internal memory is full." I left the memory card in my computer. I told you there would be an idiot story. I was supposed to do merch but when someone came over to buy a CD from Jean she handled it herself, she was standing right there and there was no reason I should interfere. I did prove useful as I gave her a sharpie to sign it with. The announcement came to clear the room for the next act which was setting up seconds after Jean and the band finished. Fred and I went upstairs. I went to the bathroom and when I got out found Fred. He had to skedaddle to make a train. I hadn't eaten and wouldn't till I got home and I had to stop at Trader Joe's first so I decided to skedaddle with him. I rode the F train with him one stop but when I went to switch to the 6 I saw there was a 14-minute wait. I could walk to Trader Joe's slightly faster than that, so that's what I did. I only picked up a few things and there wasn't that long a line. As I was leaving I saw I had a text; it was from Jean. I had left my sharpie behind and we didn't get much of a chance to talk after the show. A bonus idiot story. If I had stopped at Trader Joe's first I would have waited and talked to her. It's been a while. On the bright side, I got the ego boost of hearing that Jean was disappointed by not getting to talk to me more. I'm still insecure about these things.
That insecurity is a good lead-in to discussing my mental health. Yesterday's idiot story was trekking up to the hospital and discovering the pharmacy was closed on weekends. I have no had meds since I went to sleep on Friday. Yesterday the effects were noticeable. I had general anxiety. I wasn't anxious about anything, I was just anxious. I could feel the tightness in my chest. I feel it right now. There were echoes of depression. Some triggers that I have been able to shrug off bothered me. I contemplated writing about them. They kept re-entering my consciousness. I was able to fend these things off with my behavioral tools. They do work but it requires an effort. I'll run up to the hospital after breakfast, fill my prescriptions, and take my meds.
I committed a new culinary sin yesterday. I made bacon and eggs for breakfast. When I was done, there was still bacon fat in the pan. I turned the burner on and grilled a slice of bread in the bacon fat. It was delicious. Stop giving me that look. I wasn't on meds; I needed an anti-depressant.
I gained some new understanding of my depression. I'm happy. I spent most of my time being happy. This is why I called myself a cheerful hobbit. Now that I'm off the meds a few days I see the difference. I am back to falling down the rabbit holes when faced with triggers. The unhealthy thoughts kept coming back unbidden. I have always watched my mind closely; I have second thoughts, thoughts about my thoughts. I have third thoughts and occasional fourth thoughts. But I needed the contrast of being on the meds to be able to see what was going on.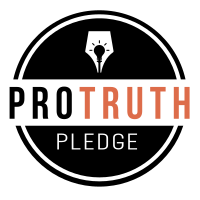 I signed the Pro-Truth Pledge:
please hold me accountable.







Memories: Not that Horrid Song - May 29, 2018
Wise Madness is Now In Session - May 28, 2018
The NFL and the First Amendment - May 27, 2018
On The Road Again - May 26, 2018
Oliver the Three-Eyed Crow - May 25, 2018



creative commons
This work is licensed under a Creative Commons Attribution-Noncommercial-Share Alike 3.0 License.
Horvendile March 06, 2017




Follow on Feedly