I became insane with long intervals of horrible sanity.
Edgar Allen Poe
The trouble with fighting for human freedom is that one spends most of one's time defending scoundrels. For it is against scoundrels that oppressive laws are first aimed, and oppression must be stopped at the beginning if it is to be stopped at all.
- H. L. Mencken
Many people would sooner die than think; In fact, they do so
-Bertrand Russell
What I have been telling you, from alpha to omega, what is the one great thing the sigil taught me — that everything in life is miraculous. For the sigil taught me that it rests within the power of each of us to awaken at will from a dragging nightmare of life made up of unimportant tasks and tedious useless little habits, to see life as it really is, and to rejoice in its exquisite wonderfulness. If the sigil were proved to be the top of a tomato-can, it would not alter that big fact, nor my fixed faith. No Harrowby, the common names we call things by do not matter — except to show how very dull we are ...
-James Branch Cabell
June 07, 2015 - 12:13 p.m.
It's The End of the World ... And I Feel Fine
I have been good and once again edited pictures before posting. What's bad is that it's too late. I have to shower, eat, and leave time to walk to get someplace at 2 PM. I might have to give up on the walking. Well maybe I'll walk home. One thing I can do is write very fast. OK fast. OK spend less time playing on the internet and concentrate on writing.
Once again I'm not feeling as happy as I did the night before and once again I'll rely on writing to lift my spirits. I won't be in this moment but in that one. I just realized this will become actually relevant to the content of today's entry.
Last night I went to see Jean Rohe at First Acoustics. You can tell this is a home game as I have macros to insert both links. I had planned on walking there but I ended up on the phone with Katrina for hours and didn't have enough time. Walking is better for my health but Katrina is better for my mental health. Of course walking is very good for my mental health too.
I got there an hour early. Why? The merch doesn't sell itself. It was already set up and Jean and the band went out right after I got there but I was prepared for early arrivals. I actually told a few early. There were two people there before me and I was there half an hour before doors. First Acoustics doesn't make people wait outside needlessly. The next ones through the doors, only 10 minutes after me were Fred and Linda. He took his usual seat which is my usual seat too, front row stage Murray. For those of you that aren't Frühead that's stage right. For those of you that aren't in theater that's house left. I joined them for much of the show, some I watched from the merch table or standing in the back.
When I did merch I sat with Alison who helped Coco with the doors and Alison's mother Wendy, Why am I telling you that? To show off I remember their names. What's worse is that doesn't make the top ten pathetic things about me.
Here's the problem. I see Jean a lot. I mean really a lot. I have written approximately 72,735 words on Jean Rohe and the End of the World Show. OK only 41,576 include the End of the World Show, her band. The others are about her in other configurations. Even I can't come up with infinite verbiage on a topic. Good thing 72,735 is far short of ∞. Descriptions of Jean's music almost always lead with her singing in multiple languages. Back when I first saw her that struck me too. No longer. That's detail. It's not what the music is about. It's a way she achieves what the music is about. So what is the music about? If I could tell you in words she wouldn't have to write the music. She could just tell you. But as much as anyone I know her music is transformative. You aren't in the same universe after you hear it. I was trying to figure out where I'd place her vocal style. When I write about Emmylou I say she doesn't sing like an angel, she's earthy she sings like humanity. Sandy Denny and Annie Haslam sing like angels. Where's Jean? Maybe an angel singing through a child. It's ethereal but there is giggle always waiting to come out.
The last two days I saw two of the greatest singer/songwriters I know, Jean and Sam Baker. They make great music in totally different ways. There's more than one path to transforming the universe. One is not better than the others. It's a better world for their being more than one way. There are more than two.
OH wait, I told you I edited the pictures. I should show them to you.
Here's a link to the rest.
The day before I got a message from Henry, he lives in Columbia MD. He said, "You know what's going on, I'll be in New York Saturday, any good music?" I of course told him to come see Jean. I knew he was coming with a friend. I assumed it was someone from MD but it was Amy. She's a New Yorker I know through Jack Hardy. It's a small world. I told Henry that Jean was as good as it gets. When the show was over he came to me and said, "You were right." It's always nice to have validation. Oh and it was Henry's birthday.
Henry came from Maryland. Where were you? How come you weren't at the show? You should have been. Next time I say, "You need to go to this show" I expect to see you there. You'll thank me afterward.
I was talking to Jean after the show and she said someone told her that I was the most positive person he knows. Jean said it wasn't the first thing that comes to her mind but that she agrees. So is that true? I do always say that I'm a cheerful hobbit. But recently I've been slipping into entries that I'm unhappy. I even started this entry that way and that was not in anticipation of writing this part. I'm way too forgetful to have remembered that I wanted to write this at the start. But I took it as a compliment. I certainly want to be positive. Merlin was right, happiness is a virtue. So Jean saying that will be my happy thought for the day. Now give me some fairy dust and I'll fly.
So now I have to make breakfast and get ready to go out to a party. Yes I'm a party animal. No way I'll have time to walk. It starts in two hours. We'll see if I have it in me to walk home. It's me so if I can glom a ride with somebody I will. And yes I am happier now that I've written. It worked again.
I'm talking hobbits so I'll end this a way I often have but not in a while. Farewell wherever you fare till your eyries receive you at your journey's end. That's the polite thing to say amongst eagles.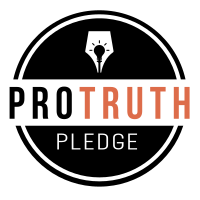 I signed the Pro-Truth Pledge:
please hold me accountable.







Memories: Not that Horrid Song - May 29, 2018
Wise Madness is Now In Session - May 28, 2018
The NFL and the First Amendment - May 27, 2018
On The Road Again - May 26, 2018
Oliver the Three-Eyed Crow - May 25, 2018



creative commons
This work is licensed under a Creative Commons Attribution-Noncommercial-Share Alike 3.0 License.
Horvendile June 07, 2015




Follow on Feedly