I became insane with long intervals of horrible sanity.
Edgar Allen Poe
The trouble with fighting for human freedom is that one spends most of one's time defending scoundrels. For it is against scoundrels that oppressive laws are first aimed, and oppression must be stopped at the beginning if it is to be stopped at all.
- H. L. Mencken
Many people would sooner die than think; In fact, they do so
-Bertrand Russell
What I have been telling you, from alpha to omega, what is the one great thing the sigil taught me — that everything in life is miraculous. For the sigil taught me that it rests within the power of each of us to awaken at will from a dragging nightmare of life made up of unimportant tasks and tedious useless little habits, to see life as it really is, and to rejoice in its exquisite wonderfulness. If the sigil were proved to be the top of a tomato-can, it would not alter that big fact, nor my fixed faith. No Harrowby, the common names we call things by do not matter — except to show how very dull we are ...
-James Branch Cabell
February 18, 2013 - 11:28 a.m.
Red Molly Wine
As usual I'm starting this far later than I like. I should be writing by 9:00 not 10:22. I used to be able to do that. At least I don't need the alarm to wake up in time for the WfUV Question of the Day now,.
I left the micro USB for my phone in school on Friday. The building is closed till Tuesday. I didn't want to be without a phone till then and I figured it was good to have an extra at school anyway so I went to Best Buy yesterday and bought one. Now I can charge it every day at school too. The phone doesn't hold much of a charge so that helps quite a bit.
Last night I did something I used to do a lot more often, I went to see Red Molly. They were at City Winery. I believe this was their first time as the sole headliner. They said it was their fourth time playing there but I can only remember three, they opened for Girlyman and they did a cobill with Hoots and Hellmouth. Did I miss a show there? That would be tragic.
This was their first time headlining and they sold the place out. Pretty good. I got there early as usual even though I didn't have to since I wasn't marching and the seats were reserved, I just wanted to hang out with people. There isn't much of the old Red Molly crowd left at City Winery shows which I find sad. I miss that old crowd of mine. When I went backstage to see the girls they weren't there. I like that security just believed me when I said I was their friend. I did find Jeff and Karen right up front and hung out with them. My seat was in the middle. I stayed there till the people who had the seat I was sitting in showed up. When I went back to my seat I found Lisa talking to Kath. Lisa's seat was at the table diagonal from mine. the problem was our backs were to each other. That ended up not being a problem as you'll hear. Lisa was talking to Kath who was there with Hadar. My worlds were colliding. Craig was there too but I never figured out where he was sitting. Before I could sit down and order food Karen came up to me and told me that she wasn't feeling well and she and Jeff had to leave. I felt awful about that but the silver lining was that I got their seats. I asked Lisa to join me. So we ended up down front.
The opening act was The Steel Wheel. They are also clients of Lisa. They are another neio-trad band, Sometimes they evoked the old hillbilly bands of the 30s. They sing around the one condenser mike with voices straight out of their native Virginia. There are elements of Bluegrass but they aren't bluegrass or even new grass. Sometimes the Neo in Neotrad comes out. The talent and fun is always there. It took just one song for me to be a fan. What's odd is that they'd fit right into Brooklyn probably more than Virginia the original home to this kind of music. I wish I had pictures, the bass player looked like Harry Shearer in "A Mighty Wind." I wonder if he'll have a sex change operation.
After their set Lisa got Brad Cole who was her plus one. He could join us because the people who had the seats next to ours didn't show up. In addition to Jeff and Karen three other people with the best seats didn't get to see the show. At our table the only one was Kenny, who is an old time Red Molly fan.
Red Molly came on shortly after The Steel Wheels and did two sets. It night have been the longest show I ever saw. They did far more older songs than they have in years. There were some I think they've never done since Molly joined the band. I didn't get a chance to ask about that. I don't think I've heard Molly on "Coal Tattoo." They also did "You'll Never Leave Harlan," but they didn't complete the coal mining trilogy with "Black Flowers." It was great to hear the old stuff. I missed it. There was an intermission after the first set. I looked for other people I knew. There was Abbie's father Herb and one person whose name I always blank on and that was it.
Craig told me that he wasn't playing but he's a liar! he joined them for a few songs in the second set. Eben the bass player from Roosevelt dime joined them on some songs too. He is also in a duo with Molly.
I got to talk to Brad for the first time in a while, I was proud of myself for remembering he was going someplace tropical last time I saw him. It was Nicaragua. That sounded like a lot of fun, Nice and warm too, It got cold last night down into the teans.
I hung out after the show to talk then went to the subway. I thought I'd have some company since Kath and Hadar live on the same subway line as me, just a few stops away, but they cabbed it,. They are such girls. I actually caught a break from Poseidon, god of subways. When I walked to Prince street to get the
or
to the
. But the
was running local so I only needed one train!
Like I said it was very cold. I was not expecting that. Good thing my new winter coat is the warmest one I ever owned. Without anything under it I was OK with a single diget wind chill.
Now I'm going to make an omelet which means breaking a few eggs. I think I'm not seeing Red Molly again untill April. That's too long.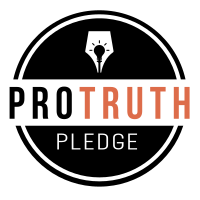 I signed the Pro-Truth Pledge:
please hold me accountable.







Memories: Not that Horrid Song - May 29, 2018
Wise Madness is Now In Session - May 28, 2018
The NFL and the First Amendment - May 27, 2018
On The Road Again - May 26, 2018
Oliver the Three-Eyed Crow - May 25, 2018



creative commons
This work is licensed under a Creative Commons Attribution-Noncommercial-Share Alike 3.0 License.
Horvendile February 18, 2013




Follow on Feedly