I became insane with long intervals of horrible sanity.
Edgar Allen Poe
The trouble with fighting for human freedom is that one spends most of one's time defending scoundrels. For it is against scoundrels that oppressive laws are first aimed, and oppression must be stopped at the beginning if it is to be stopped at all.
- H. L. Mencken
Many people would sooner die than think; In fact, they do so
-Bertrand Russell
What I have been telling you, from alpha to omega, what is the one great thing the sigil taught me — that everything in life is miraculous. For the sigil taught me that it rests within the power of each of us to awaken at will from a dragging nightmare of life made up of unimportant tasks and tedious useless little habits, to see life as it really is, and to rejoice in its exquisite wonderfulness. If the sigil were proved to be the top of a tomato-can, it would not alter that big fact, nor my fixed faith. No Harrowby, the common names we call things by do not matter — except to show how very dull we are ...
-James Branch Cabell
May 15, 2015 - 3:58 p.m.
Rigby Veda
I can't really see today. My vision does that sometimes. I boosted the magnification way up on word so I can see what I'm writing. I officially blame any mistakes I make in spelling, grammar, and fact, on my blindness and you are not cruel enough to blame me for them, right?
OK I managed to waste an hour since I wrote that last sentence. Let's blame that on my anxiety so you can't blame me for that either. I official declare myself free from personal responsibility.
So now to write about yesterday, a day I actually did things. Not that I remember what I did till the evening. I think I wanted to mention what I had or breakfast but that ship has sailed. I'm sure it was good. My breakfasts are always good
OK I'll cut to the chase, the thing that excited me and that kept me thinking, "I have to write about this" while it was going on. I saw the Amazing Amy Rigby at Hi-Fi in the East Village. I have been a fan of Amy's since I heard her first album, Diary of a Mod Housewife on Vin Scelsa's Idiot's Delight back in 1996. She was also a guest on his show, right Amy? And was played on WFUV. It was love at first listen. I saw all her shows and bought all her CDs. The very last time I left my mother alone after the dementia started to set in was to see Amy do an in store. That was also one of the few times I spoke to her. Another show I'll always remember was seeing her at The Roots Café with Carey.. Carey said, "I want to be her when I grow up;" an excellent ambition.
The Amy got married to Reckless Eric and moved to France and pretty much slipped out of my life. I saw her a few times with Eric but there were no more solo shows even when they moved back to the States … Till now. Last week was the first of a residency she's doing at Hi-Fi. I had to miss that but I will try to catch the rest of them.
How long has it been? Can it be ten years? Maybe. I should have had trepidation. What if he just went through the motions? What if she had become an oldies show? But I didn't have trepidations. I couldn't imagine Amy doing that. It's the antithesis of who she is. She would pour her heart the folk-punk-country rock songs. Equally important she'd pour her brains into it. I'm pretty sure she's appreciate the image of her brains being poured. In my mind I always associated her with Jill Sobule. I don't think anybody else makes that association. But if you pay attention to the lyrics you'll hear it. They are both brilliant and clever, which are not the same thing. I could always hear the Ramones and the Runaways in her music. She shares their combination of joy in living with anger at what's wrong. What struck me for the first time yesterday was that she appeals to the same part of my brain as Mark Allen Berube. They are masters of simultaneously being funny and biting and still coming across as a nice person. I was so gratified when I posted a pic of Amy on Facebook and Mark commented that he saw her 18 years ago! I was probably at that show too.
Amy can sing of regretting having to say goodbye to someone like this, with this being the other person being face down on the floor while the first person singing puts the gun down, and you don't run away from her. She wrote one for a man to sing that had the entire audience laughing out loud. The chorus is, "I hate every bone in your body except mine." That is so her.
I had trepidation after the first song, the sound mix was terrible and I couldn't make out a word. I was wondering if I might even leave, but it was fixed the second song. You really need to listen to Amy's lyrics. Yes she did her old hits but she also had songs that might not be new but have not been recorded and I never heard.
I can sit there parsing the lyrics but at times I find my head rocking back and forth and it taking an effort to stay in my seat.
The venue is a bit awkward. It's a bar not really set up for music despite the stage. My seat was facing perpendicular to the stage so I had to lean either forward or back and rotate my head 90° to see. I was lucky to get that seat. The train was delayed and there were just two seats left. I thought it was only one but I spotted another after I sat down. I asked the young woman was sitting next to my seat if it were taken. She said, "I was saving it for you." She is clearly my River Song, my friend from my future but her past. I should have gotten her contact info but no need. We will clearly be meeting again.
I knew I'd love the show but I didn't know it would be that special. There's so much more I wanted to write. I just remembered some of it. It's totally out of place here but I don't know where I should put it but as it's not my fault because I'm blind I'll just put it here. Amy's first album was Diary of a Mod Housewife and her second Middlessence. One recurring theme in her music is that she accepts being middle-aged but does not accept society's preconceptions on how a middle-aged woman should act. She might be a mother but that doesn't mean she is going to be staid. She still has all the energy and angst of a teenager. I can certainly relate to that. I compared her to Jill and Mark and Joey and Cherrie but in the totality there's nobody that does what she does and that's a shame. I wish more people would try. She's playing the next two Thursday nights at Hi-Fi. You should go. I am.
The show was an hour earlier than I thought and I noticed it so late I didn't have time to make dinner. So I bought dinner for maybe less than it would cost to make it at home. I had two slices of dollar pizza and a can of diet Pepsi for $2.75. Mya is right; that's one of the great food innovations of her lifetime. Mine too and I'm older.
This morning I did a different twist on matzoh brie to make your bubbe cry. I cooked bacon first and fried the matzoh brie in the bacon fact. I also added garlic salt to it. Need I tell you how good that was?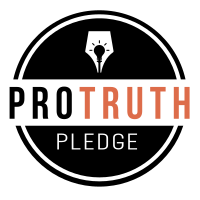 I signed the Pro-Truth Pledge:
please hold me accountable.







Memories: Not that Horrid Song - May 29, 2018
Wise Madness is Now In Session - May 28, 2018
The NFL and the First Amendment - May 27, 2018
On The Road Again - May 26, 2018
Oliver the Three-Eyed Crow - May 25, 2018



creative commons
This work is licensed under a Creative Commons Attribution-Noncommercial-Share Alike 3.0 License.
Horvendile May 15, 2015




Follow on Feedly