I became insane with long intervals of horrible sanity.

Edgar Allen Poe


The trouble with fighting for human freedom is that one spends most of one's time defending scoundrels. For it is against scoundrels that oppressive laws are first aimed, and oppression must be stopped at the beginning if it is to be stopped at all.

- H. L. Mencken


Many people would sooner die than think; In fact, they do so

-Bertrand Russell


What I have been telling you, from alpha to omega, what is the one great thing the sigil taught me — that everything in life is miraculous. For the sigil taught me that it rests within the power of each of us to awaken at will from a dragging nightmare of life made up of unimportant tasks and tedious useless little habits, to see life as it really is, and to rejoice in its exquisite wonderfulness. If the sigil were proved to be the top of a tomato-can, it would not alter that big fact, nor my fixed faith. No Harrowby, the common names we call things by do not matter — except to show how very dull we are ...

-James Branch Cabell

May 29, 2015 - 1:29 p.m.

I Don't "Keep it to Myself."

I woke up this morning not seeing well enough to read and write. That happens sometimes and it's scary. I ate breakfast, I read things with the screen magnification way up and its slowly clearing up. I can see well enough to write this now. Yes I'm going blind but my first thoughts are of My Gentle Readers.

Once again I could not get out of the house early enough to do much needed shopping. This is getting bad. I didn't even leave time to make dinner. I finally managed to get moving to see the last installment of Amy Rigby's May residency at Hi-Fi. I only missed the first one. The shows are free but that was back when I was so broke the cost of the subway ride had to be taken into account. I almost went anyway.

I got there and for the first time did not sit on a couch but in a real seat with a real back I am not comfortable with a stool. The problem was it was in a tight place. Whenever somebody wanted to move from one part of the room to another they had to squeeze past me and I had to scrunch up. Then Pete and Maura came in. I knew they probably would. If I had known for sure I might have tried to save seats together. They found two and there might have been a seat by then but there was a bag there and I was told it was taken. If people had moved around the couch there would have been room but I wasn't going to ask everyone to rearrange. So I went back to my seat and decided to not sit in the one I had but the seat on the other side of the small table. I hadn't taken it initially as there was not a clear view to the stage from it but I decided it was worth it to have more room and not have to keep having people squeeze by me. When I moved my bag over to it someone said, "I'm sitting there." But he wasn't there when I came in and there was nothing on the chair. I decided to not argue and just go back to my original seat. But I was wondering what was going on? Had the guy gotten there 15 minutes earlier, left without leaving something on the chair, came back, and still expected to keep the seat? Did he feel that as soon as he spotted the chair it was his so he could tell me not to sit there when he got closer? Was he just bluffing and knew he had no right to the seat but wanted it anyway? They all seem unlikely but one of them is true.

This is my third Amy Rigby show in three weeks and they have all been different. The first focused on the Nashville songs. The second on the rock songs. They both had bands. This one was primarily solo. Her guest artists were her daughter Hazel and her husband Eric. I saw Hazel do a song with her about ten years ago. I thought it was at Joe's Pub but Amy said Satalla. I now have memories of that but I think they are bogus. How old Hazel then? 12? If I had a real memory I'd be surer of that. I do know for sure that I saw her.

When I did the radio show I chose one song by her and last night she did it, Keep it to Yourself. It is brilliant and twisted and funny. It's the rare funny song without a funny song melody If you couldn't understand English it's a song you'd never get why people laugh when they hear it. Is there a name for that technique?


A word that comes to mind when I think about Amy's songs is literate. I would say the same thing about Dar. They sound nothing at all alike. There stage manner is nothing al all alike. It might make an interesting pairing. Who else is a fan of both? Pretty sure I can count Pete and Maura in that club.

After the show I made a quick goodbye to Maura and Pete, see I can say it in that order, and went in search of ice cream. OK it wasn't a search, I knew exactly where I was going, Davey's on 1st Avenue south of 9th. It is the only competition I've found for cones for the title of best ice cream in New York. When I got there, there was a short line. I waited a few minutes, that's all. I had a hot fudge sundae with chocolate chocolate (not a typo, that's the name of the flavor) and strong coffee ice cream. It's one of the few times I don't regret it when I chose something without chocolate in it. I'm not ready to edit the pics of Amy but I'll show you the ice cream.


For dinner I had a dollar slice before the show and another after the ice cream. Yes I know I know. I'll try to eat better.

I've been keeping very busy which is good but I'm still fighting off melancholy and loneliness. I was thinking yesterday that it is discouraging that it's not depression. My therapist agrees with me on that. I'm actually pretty good at fighting off depression. Last night I found myself going over horrible birthday experiences, twice the friend I had plans with totally screwed up and never made it to the place we agreed to meet. Each time there was something to get me more annoyed, once the person just didn't ask directions, she couldn't find Battery Park from Bowling Green. Seems almost impossible and if she had asked anyone would have pointed, 'it's right there across the street." The other time the friend went to the wrong place but didn't turn on his cell phone. Neither is as bad as the time I spent my birthday at an event and the friend I wanted to spend it with ditched me. "I'll be right back I just want to …" and never came back.

But that's not the point. The point is that I stopped myself from thinking about it. Once I caught what I was doing I could put a halt to it. But the underlying feelings that led me in that direction remain.

So tonight I'll once again do something positive. I'm going to Terre Roche's Sunset Singing Circle at Robert Wagner Park with Dan. I've been meaning to do this for years. I carol with Terre, why not join her during the summer? It took Dan asking me to get me to go. There's plenty of room. You should come too.

Usually I tell you what I'm going to eat now but I already eat. I made my grits ala Gordon. Or is that grits ala Horvendile? What have I been calling it? It's when I mix the grits, eggs, cheese, and meat, this time Taylor ham, all together. I still have to buy whey so I can make it poutine grits. That's even better.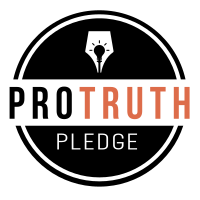 I signed the Pro-Truth Pledge:
please hold me accountable.







Memories: Not that Horrid Song - May 29, 2018
Wise Madness is Now In Session - May 28, 2018
The NFL and the First Amendment - May 27, 2018
On The Road Again - May 26, 2018
Oliver the Three-Eyed Crow - May 25, 2018



creative commons
This work is licensed under a Creative Commons Attribution-Noncommercial-Share Alike 3.0 License.
Horvendile May 29, 2015




Follow on Feedly