I became insane with long intervals of horrible sanity.
Edgar Allen Poe
The trouble with fighting for human freedom is that one spends most of one's time defending scoundrels. For it is against scoundrels that oppressive laws are first aimed, and oppression must be stopped at the beginning if it is to be stopped at all.
- H. L. Mencken
Many people would sooner die than think; In fact, they do so
-Bertrand Russell
What I have been telling you, from alpha to omega, what is the one great thing the sigil taught me — that everything in life is miraculous. For the sigil taught me that it rests within the power of each of us to awaken at will from a dragging nightmare of life made up of unimportant tasks and tedious useless little habits, to see life as it really is, and to rejoice in its exquisite wonderfulness. If the sigil were proved to be the top of a tomato-can, it would not alter that big fact, nor my fixed faith. No Harrowby, the common names we call things by do not matter — except to show how very dull we are ...
-James Branch Cabell
January 22, 2018 - 4:01 p.m.
From Love to Rockwood
It's now Monday and I'm going to catch up writing about the concerts I went to on Friday and Saturday. That might not have been a wise move; the thoughts dancing in my head have long since waltzed away. I will set some lures and see if I can induce of them to return. Sigh, I wrote that half an hour ago. I forgot to announce the February edition of John Platt's On Your Radar on Instagram. I couldn't do it last night because of technical issues. Now to get my mind on this weekend's music.
On Friday I went to the House of Love aka Amy's House, to see Richie and Rosie with Steph Coleman & James Shipp. I had never heard of Richie and Rosie, but I trust Amy's taste. Steph & James are friends but as far as I know this was only their second time performing as a duo. The last time they were billed as Sessie James. That trial balloon sprung a leak. They were billed as just their names but experimented as the Greenwood Cemetery Sunshine Revival Singers. They were joined on guitar on a few songs by Ilusha Tsinadze.
GCSRS was up first. They are as odd a musical pairing as you'll see; Steph plays old time fiddle and banjo, James, synthesizer, keyboard, piano, and drum. What do you call that? Electronic Trad? Old Time New Age? Strings and Electrons? I call it great. Their stage manner is to not have a stage manner. That works because Steph and James are fun smart people. The patter is silly, the lyrics sometimes bizarre, the music is taken seriously. They are in my sweat spot.
Richie and Rosie, I must fight the urge to call them Rosie & Richie, are a more conventional Old-Time duo, they play banjo and fiddle and they sing. My Old-Time world is distinct from my singer-songwriter world. There is not a lot of crossover in the audiences. The only ones I knew at the show other than the hosts and performers were Jefferson, who joined Richie and Rosie, so should count as a performer and one woman that I think was Courtney. I was gobsmacked with social paralysis, a type I'm usually able to overcome. I got there early, it's hard to time a trip where you take two buses, two subway lines, and stop at Trader Joe's on the way. When I arrived, they were still eating dinner, there was a young woman that said hi, I wasn't sure she knew me. I was having a bad vision day, it took me a second to realize that the guy sitting right next to me was Jefferson, and I've known him for years. I should have said, "Courtney?" but instead I just said, "hi," and she could tell it wasn't with full recognition. It's even harder to come back from the initial awkwardness and I never did. I'm apologizing now. If it wasn't Courtney but someone I know, please tell me who. Next time I'll be better, I promise. One other friend arrived after me, Stephanie, not Coleman. I met Stephanie and Stephanie around the same time. They look totally different, Stephanie not performing is a head taller than Stephanie that was, but my brain cross wired them enough that I not only confused their last names, but which instruments they played, Tall Stephanie plays banjo, shorter Stephanie fiddle … and banjo. The world works at making life hard on my memory. I haven't had these issues for five years, but the memory of the confusion never goes away.
I'm listening to Richie and Rosie as I write this. We think of Old-Time as simple, but it isn't. There are several balls in the air at once even with only two instruments and two voices. Richie and Rosie excel at it, I closed my eyes and got lost in the music. I didn't get a chance to talk to them after the show, but I'd love for them to play the Budgiedome.
I didn't get a chance to talk because I had to rush to make the last bus home. I didn't believe the bustimes app that said that the next bus was in 19 minutes, I found that hard to believe as I go to the House of Love all the time and never wait that long. It really was 19 minutes; I usually go on Saturdays when they run more frequently late night. The 4 was running local. The trains were running slow. The upshot is that I missed the last bus home. I hate that.
On Saturday I went to the last show by Spuyten Duyvil before they go on hiatus. After ten years they are taking a break. Mark has a new business, Hex, a board game café in Morningside Heights. The bass player, John is moving to Georgia. When they come back it will be in a different configuration.
They have been together for ten years and I think I've known them for nine since Mark walked into the Budgiedome and introduced himself. When I do merch for a band I'll often say to whoever is at the door, "I'm with the band" to get in. With Spuyten Duyvil I feel like it's true. Every member of the band makes me feel so welcome. I don't just do merch but will video when they need it. I videoed the show on Saturday. They are very much in my musical social circle. As with all large bands there have been personnel changes over the years, I knew Jagoda, the drummer and Jeremy the fiddler/guitarist before they joined the band. I've known Jagoda longer than the band existed. They were joined on stage by Katherine from Bobtown; I might have been the one to introduce them to her. They were also joined by Mark and Beth's daughter, Dena. Dena played with them in the Budgiedome when she was 14, the first time she ever sang with them. She has an open invite to play the dome.
Spuyten Duyvil is one of the Budgiedome House Bands. One year I thought of not booking them, just to leave room for someone new. Bri wouldn't let me. "It's not Falcon Ridge without Spuyten Duyvil playing the Budgiedome. You hear that Mark, Beth, and Dena? If you don't play the Budgiedome you'll make Bri cry. I have absolutely no shame.
Original members of the band, Sarah, Lou, and Tom, joined them on some songs. I'm disappointed I didn't get a chance to talk to any of them. it was a packed house and I had duties. We couldn't shoot the video from the balcony, so I had to do it from the raised area by the front door. I couldn't set up till the show was about to start as the tripod would be in the way. All I missed was the beginning of John Platt's introduction.
Because I was stationed by the door I was able to see everyone as they came in. I new remarkably few people there that weren't on stage, Mira, Marty, and Bruce, are the only ones I can remember now. There was a lot of musical competition Saturday night. There is no higher testament to how important Spuyten Duyvil is to me that I didn't even consider the other shows even though they were must see artists for the most part playing for friends. The Sea the Sea played for Carter, Mike + Ruthy for Kathryn, Scott Wolfson and other Heroes for Don, Rebecca Pronsky doing her one-woman musical about Hillary Clinton, and Martin Swinger at the People's Voice Café. I am not sure if I ever had as crowded a calendar and all that following the Woman's March. The others I'll all see again, I hope that Rebecca does another performance of the musical.
When the show was over I set up the merch shop. I didn't think I'd sell anything, as everyone would already own all the CDs, but I did. The band gave away their t-shirts. I got one of the rare men's tank tops. Then I bid farewell to all the band members. I know I'll be seeing Mark, Beth, Jagoda, and Jeremy, they are in my social circles, I'm not as sure as the others. I'll miss them. It was an emotional night. One door closes and another opens; except it doesn't work that way, people just wish it did.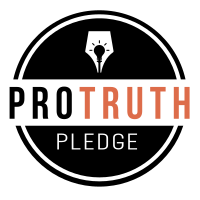 I signed the Pro-Truth Pledge:
please hold me accountable.







Memories: Not that Horrid Song - May 29, 2018
Wise Madness is Now In Session - May 28, 2018
The NFL and the First Amendment - May 27, 2018
On The Road Again - May 26, 2018
Oliver the Three-Eyed Crow - May 25, 2018



creative commons
This work is licensed under a Creative Commons Attribution-Noncommercial-Share Alike 3.0 License.
Horvendile January 22, 2018




Follow on Feedly