I became insane with long intervals of horrible sanity.
Edgar Allen Poe
The trouble with fighting for human freedom is that one spends most of one's time defending scoundrels. For it is against scoundrels that oppressive laws are first aimed, and oppression must be stopped at the beginning if it is to be stopped at all.
- H. L. Mencken
Many people would sooner die than think; In fact, they do so
-Bertrand Russell
What I have been telling you, from alpha to omega, what is the one great thing the sigil taught me — that everything in life is miraculous. For the sigil taught me that it rests within the power of each of us to awaken at will from a dragging nightmare of life made up of unimportant tasks and tedious useless little habits, to see life as it really is, and to rejoice in its exquisite wonderfulness. If the sigil were proved to be the top of a tomato-can, it would not alter that big fact, nor my fixed faith. No Harrowby, the common names we call things by do not matter — except to show how very dull we are ...
-James Branch Cabell
October 06, 2013 - 1:37 p.m.
Red Sun - Superman Beware
It's noon,. I hate starting to write so late but I slept late. I don't like my sleep patter. I'd be happy to go to bed around midnight and wake up between 7:30 and 8:00 every day. But I find myself going to sleep at 2 AM but I still have to get up at 7:30 on school days. I used to like staying up that late but now there's no good way to spend my time. I just avoid going to sleep. It's an anxiety thing.
Yesterday I did something that I used to do often but now rarely, went to hear Red Molly. They were on a co-bill with Brother Sun. I saw them last week. My original plan was to go with partner-in-Budgiedome Brianne but she had to work on her photography project so I went with partner-in-Budgiedome Paul. Paul is the Budgiedome emcee. He is not as cute as Brianne but he thinks he's the Budgiedome eye candy. Everyone knows that's my job. Poor deluded Paul.
I took dreaded NJ transit out to Chatham. The show was at Sanctuary Concerts. I had to make a 5:11 train and looked at my watch and saw it was 4:16. I didn't make it out of the house till after 4:20. I got to the ticket machines at 5:09:30. I still somehow made the train. the next one wasn't for an hour.
I used the travel time well and I'm almost finished grading my test. I'm halfway done grading the graphing questions. I discovered that I copied one of the questions wrong on the answer key and had to redo it. That's not easy on a moving train with no desk and no ruler. But I did an OK job.
Paul picked me up at the train station. When you go to eat with Gene he's done research and find a good restaurant nearby. When you go to eat with me it's always total confusion. I never know to eat near Sanctuary. After much time on our phones we went to a diner listed on the Sanctuary web page. We should have had tons of time but somehow used it all up and I looked at my watch and it was 7:30. The show was at 8:00 and my guess is that's when doors were. We raced out and got there at 7:45 or so. There was a long line to get in. There weren't many parking spots left. I thought we'd get bad seats. But sometimes there are advantages to being me. Not only were we on the guest list but we had reserved seats, second row center. I was right across the aisle from Linda. Jeff & Karen were in the front row. On the way there countless people said hi to me. Paul said these were my people. He was right. I'm afraid to make a list of friends who were there. Oddly none of them were the old school Red Molly crowd. I just noticed that.
I'll risk it and give a partial list of friends that I saw there. If you know me well enough to be mentioned you should know me well enough to know that I have no brain and there's nothing personal if don't list you.
Jeff & Karen, Linda, Ellen, Lisa, Coco & Bruce, Peter, Arpie, Mark, Amy, Wow that's bad. I know I'm leaving out a lot of people.

I said the other day that I'm going to start not reviewing every show. This is a good place to start as I just wrote about Brother Sun and I've written about Red Molly as often as perhaps anyone but the Kennedys.
The show was great of course which is why everybody was there. The room was filled with presenters from three states.
After the show Brian and Bo drove me back to Secaucus. I think that made me gret home later but it was cheaper. I spent time with Paul and Brian so I got a lot of abuse. Someone heard me and Paul and said, "You two are friends?"
The train ride home was a lot shorter so I didn't get any work done. I decided it was too hard on the subway. When I got to Atlantic Terminal I saw there was an 18 minute wait for my train so I left the subway and went to Pathmark and picked up a few things and got back just in time for the train that was a minute early! I'm pretty good at timing these things. That was a lot better than waiting on the platform.
I'm going to try and write a bit about ideas. That's what this blog is supposed to be about, my thoughts. I noticed that I affect being a sensualist. I write about my love of food and beautiful women. Now I really do love them. I don't lie, but they don't take the share of my psyche that they appear to in my writing. When I write about bacon what I'm really writing about my observing myself enjoying bacon. It's one step removed. Above all I live in my head. Like James Branch Cabell's Jurgen the thing I enjoy the most is watching the workings of my brain. I watch myself watching the workings of my brain. To quote Cabell again I am cursed with self-awareness. I have second thoughts and third thoughts and even fourth thoughts. I'm not having thoughts about having those thoughts which makes them fifth thoughts. This can go on forever.
I see that other people aren't aware of their own motives and I assume that I do the same thing and try to investigate. I can never get firm answers but I at least get to know the extent of my ignorance. I am aware that I have prejudices even when I can't pin down specifics. I know to be extra skeptical of thoughts that make me feel good and to try and see merit in thoughts that make me uncomfortable.
Now I've gone off on a tangent. I wanted to write about living in my brain. The people I care most about are the ones that make me think. I often talk about loving people I can play mental pinball with but there's more than that. Some people I have to make an effort to communicate with. Others get what I'm thinking right away. It's so much more pleasant talking to the latter. And they are the people that I can understand. They can start saying something and my mind starts racing in the same direction. Sometimes they get my mind racing in a new direction neither of us has explored. That's the best.
Wow this was so much better in my head. It was better when I talked about it with Katherine. I should have just transcribed that conversation on the train. Here's the best part. We talked about writing and living in our heads. The conversation was both about the idea and an example of the idea. That's real magic and it's even better than bacon, it's even better than chocolate. And I was having the conversation with a beautiful women so the world is about to collapse into a self-referential singularity
At least I liked that last paragraph. That's a decent picture of how my brain works. You know the brain I always say I don't have.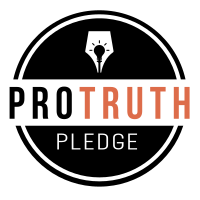 I signed the Pro-Truth Pledge:
please hold me accountable.







Memories: Not that Horrid Song - May 29, 2018
Wise Madness is Now In Session - May 28, 2018
The NFL and the First Amendment - May 27, 2018
On The Road Again - May 26, 2018
Oliver the Three-Eyed Crow - May 25, 2018



creative commons
This work is licensed under a Creative Commons Attribution-Noncommercial-Share Alike 3.0 License.
Horvendile October 06, 2013




Follow on Feedly