I became insane with long intervals of horrible sanity.
Edgar Allen Poe
The trouble with fighting for human freedom is that one spends most of one's time defending scoundrels. For it is against scoundrels that oppressive laws are first aimed, and oppression must be stopped at the beginning if it is to be stopped at all.
- H. L. Mencken
Many people would sooner die than think; In fact, they do so
-Bertrand Russell
What I have been telling you, from alpha to omega, what is the one great thing the sigil taught me — that everything in life is miraculous. For the sigil taught me that it rests within the power of each of us to awaken at will from a dragging nightmare of life made up of unimportant tasks and tedious useless little habits, to see life as it really is, and to rejoice in its exquisite wonderfulness. If the sigil were proved to be the top of a tomato-can, it would not alter that big fact, nor my fixed faith. No Harrowby, the common names we call things by do not matter — except to show how very dull we are ...
-James Branch Cabell
January 06, 2016 - 2:20 p.m.
On the Road to Philly
I'm on the bus to Philly but the Wi-Fi is "going in and out;" right now it's out. It is also precisely eight million degrees on the bus. I just took my shirt off. Don't worry I'm wearing a t-shirt. I could take my pants off, I mean I am wearing long underwear but I don't see that happening.
So how many things are going wrong? I used the wrong pin on my atm card the other day and now I can't use my card. I have no cash on me. I will work that out when I'm at LORi's. My phone has been having problems. I just arranged with Lori to get picked up in Philly but then my phone rebooted and it doesn't always work when it reboots. It either takes time to warm up or takes multiple reboots. I'm trying to see if another friend can pick me up but of course I can't because my phone isn't working. Oh I couldn't find my Zertec before I left and LORi is a crazy cat lady. But she is a crazy cat lady with allergies so I'm sure she has some I can take.
I once again spent yesterday going through unedited photos. There's something nice about this as I'm reliving a lot of good times going back 15 months. I even started tagging faces on Picasa as a change of pace. That makes me learn some people's names. There are some bands that I know what the people in it look like but don't know who is who. It's also gotten me to fill in some of their email addresses since Picasa asks for that and links the photos with your gmail address book. Some things are weird; somehow Dan Rauchwerk's email disappeared from my address book. We've corresponded many times, yes we usually call or text but we have also emailed. I got the address by searching my emails. OMG I just realized what happened. He had asked me to put him in touch with another musician. I asked the other one if it's OK and gave her his email address. What I must have done is cut and pasted it then saved it with the address missing.
I've been putting a lot of music people together recently and that reinforces my notion of my place in the NERFAverse; I'm a node. If you made a graph of everyone in the Northeast Folk World I'm connected to a lot of people and a mind and a filing system that keeps them at my fingertips. You need a krumhorn player I can put you in touch with one. You want to know about a venue someplace I either know it or know who to ask. I think it's more about the way my mind works than anything. I can access the information. That's funny as I so often can't access more useful things, like people's names. Still no Wi-Fi but now my phone is working again. Hold on while I see if I can get a ride.
So of course I got on my phone and checked my Facebook and Instagram and forgot to message my friend till I started to come back here to write. Now I did. As I won't be able to post this till I get to LORi's you'll find out what happens. I usually save everything to the cloud but I guess that won't be happening now.
I dressed really stupidly for the trip. I knew I'd have to stand outside and wait for the bus so I wore my winter coat. The problem is now it's 37° and warming. I'm going to be boiling while I'm down there. Maybe Steve has a jacket he can lend me. I always layer, why didn't I layer? My being an idiot is not the right answer this time as this is something I'm usually so smart about. I'm going to say I was stressed about other things so didn't think about it enough.
I was talking about Oregongeddon yesterday and since then I've read and heard some things that bear repeating. Krugman quoted someone, sorry with no Wi-Fi I can't check on who, that called it "White privilege performance art". That's a great description. Again when nobody is being killed or held hostage or threatened and not even property is being destroyed it isn't terrorism. If there were no news coverage literally nobody would know it was happening except the few people that might go there for work. And they wouldn't have found out till the weekend was over. I'm not sure if anyone would be working there now. The other thing pointed out by a friend is how silly the comparisons to Ferguson are. This is happening in the middle of nowhere on federal land. There are no local or state police involved. More importantly go back ot my last point, what they are doing affects nobody.
As I can't go online I think I'll edit more pictures. I'll post them when I get the chance. Probably before I go to sleep tonight.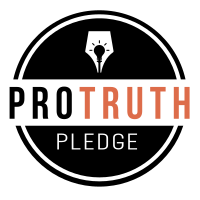 I signed the Pro-Truth Pledge:
please hold me accountable.







Memories: Not that Horrid Song - May 29, 2018
Wise Madness is Now In Session - May 28, 2018
The NFL and the First Amendment - May 27, 2018
On The Road Again - May 26, 2018
Oliver the Three-Eyed Crow - May 25, 2018



creative commons
This work is licensed under a Creative Commons Attribution-Noncommercial-Share Alike 3.0 License.
Horvendile January 06, 2016




Follow on Feedly