I became insane with long intervals of horrible sanity.
Edgar Allen Poe
The trouble with fighting for human freedom is that one spends most of one's time defending scoundrels. For it is against scoundrels that oppressive laws are first aimed, and oppression must be stopped at the beginning if it is to be stopped at all.
- H. L. Mencken
Many people would sooner die than think; In fact, they do so
-Bertrand Russell
What I have been telling you, from alpha to omega, what is the one great thing the sigil taught me — that everything in life is miraculous. For the sigil taught me that it rests within the power of each of us to awaken at will from a dragging nightmare of life made up of unimportant tasks and tedious useless little habits, to see life as it really is, and to rejoice in its exquisite wonderfulness. If the sigil were proved to be the top of a tomato-can, it would not alter that big fact, nor my fixed faith. No Harrowby, the common names we call things by do not matter — except to show how very dull we are ...
-James Branch Cabell
February 07, 2016 - 11:42 a.m.
It's a Small Brooklyn After All
I am starting to write before 10 AM, I plan on doing that every day but find more often it's closer to noon. Even though I was up way too late I woke up this morning at around 8:30 and didn't turn over and go back to sleep. In fact, I've already read the Times. Not the whole thing but all the articles linked to on the front page and the Opinion section. I find that I'm losing my enthusiasm for my two newest columnist crushes, Frank Bruni and Charles Blow. They have been less fact driven writers, ala Krugman and more soft opinion pieces. I'm hoping that's a temporary thing. Krugman and Kristoff still deliver the goods. I have a new crush Linda Greenhouse but she doesn't have a regular column. She covers the Supreme Court. They need to bring back Olivia Judson or someone like her to write about science. She is even better than Stephen Jay Gould.
Yesterday afternoon I went to see Robinson & Rohe at Pete's Candy Store. They have a great new series, something like Secret Saturdays, music from 4 to 6 every Saturday afternoon. What a great time for a show. You can go to that then go out to eat afterward. You can go to a second show someplace else. Your evening is still free. There were people there that brought their babies. It's the greatest concert idea since sliced bread. Yes I know that sliced bread has nothing to do with concert. I know it's the greatest concert idea since reserved seating.
It's in Williamsburg not far from where Dan lives and I asked him to join me and he said he would. Then I found a new way of getting there. Williamsburg is always difficult to get to from the rest of Brooklyn. Yesterday Google Maps and my Transit App finally showed me the right way. The B 46 which stops right by my house to the B48 which stops across the street from Pete's Candy Store. Before this I took the B46 to Broadway then walked. Or various subway routes which involved transfers and walking. So I hopped on the B46 with no wait. Then it hit traffic on Broadway and I decided to getclever. Getting clever is often another way of being an idiot. When I got to Flushing Avenue I looked at the subway schedule on my phone app and saw there was an
and a
due in four and five minutes so I got off the bus and went to catch them. I figured I'd take them one stop then switch to the B48 and race ahead of the bus. But the subways were running behind or ahead. The train pulled out while I was walking up to the elevated track. That was the second of the two trains. I ended up waiting 8 minutes from the next one. That made me miss the B48 and I had to wait 10 minutes for that. I texted Dan and told him to save me a seat.
I got there around 5:10 for the 5:00 show. I raced to the back room when I heard Dan call my name from behind me. He hadn't gone in as the show had started. The previous act ran late. Dan was hanging out with Jean, Liam, and Duncan Wickel who was playing fiddle with them. Oh I guess I should explain that Robinson & Rohe is Liam Robinson and Jean Rohe.
I have a new game, talking to my phone. I read a review of virtual assistants that rated OK Google above Siri. I decided to start using it more to see what it can do. One thing I do is ask it the temperature when I go out. Another is to give me that day's schedule. It answers by voice, sometimes that's amusing. Yesterday it said "John Rohe." That's not totally ridiculous it interpreted Jean as the French man's name but couldn't handle French pronunciation. The day before it said Kristin and-raisin for Kristin Andreassen.
Part of me says I should write with more focus, often the key to good writing. I can master that but this is my personal blog and I try to have it reflect the way my mind works. My mind shot off on the digression so I duly noted it.
Robinson & Rohe have one of the primary criteria for being worth going to see, they are like nobody else, and that includes Jean Rohe solo or with a band. They feel like they could be Renaissance minstrels. The tone is gentle but the music complex. They can write love songs that are not just another silly love song. They can find inspiration in street car tracks hidden beneath the pavement of the streets for Brooklyn. One song sounds like Simon and Garfunkel. So many acts discovering they could do that would make that their entire show. But they have far too much inside them to stay constrained to such a narrow path. They also have a song about Paul Simon's days as a draftee in the Vietnam era. That takes place in an alternate reality. Yesterday I wrote that Kristin reminds me of a Magritte painting. I thought "what painter would be Robinson & Rohe. I couldn't think of one. I decided that's not the way to think. The Magritte comparison just came to me. I didn't play an intellectual game. So there was no need to do the same for Robinson & Rohe. So of course it immediately struck me that they were a painting by Raphael.
No not that Raphael.
That is the exact painting I was thinking of. Look at the expression on Mary's face, that's how you feel listening to Robinson & Rohe. Who is the other kid?
There's only one thing that could have made the show better, if there was a dog on stage with them. I suggested this to Jean and she wasn't keen on the idea. You know that I'm right so let Jean know you agree with me.
Now for the small world portion of Wise Madness. Till a few weeks ago I never heard of Duncan Wickel. Then when she was playing with Stephanie Jenkins, Lily Henley mentioned that she was using the Wickel Buckle to hold her violin.
After the show I talked to her and she told me about Duncan. Then when I got the EVA album I was surprised to hear violin on it as there was none when I saw them live. It was great and wanted to know who was playing. I looked at the credits and who was it? Duncan Wickel. Then last night I met him. Once I saw him I was pretty sure I've seen him play before. This was also my third time seeing Jean in the same period of time and this was the only one where she was playing. She was in the audience for Stephanie Jenkins and Kristin Andreassen. This was why I wanted to live in Brooklyn, so I could see my friends without it being a production and planned in advance. I saw Jean twice and saw Dan yesterday. I suspect I'll see him again tonight but that's in Alphabet City, we're seeing Kat Quinn at the Sidewalk Café. Lily Henley was in the audience too. Brooklyn is tiny.
After the show I took the buses home. Dan waited with me till the bus came. Of course it wasn't actually the bus but a truck that looked like a bus in the dark. It fooled the other people waiting too. When I got home I made dinner, my sausage, garlic, potato soup. This time I tried two new things. First I added cumin just because it makes me feel like a cook to use cumin. Then instead of adding the sausage at the end along with the cheese I added it a few minutes earlier. The soup always tastes better the next day and I figured that the only place the extra flavor comes from is the sausage. And you know what, this was the best the soup ever tasted.
OK now it's time for breakfast. I think I'm making pancakes or not.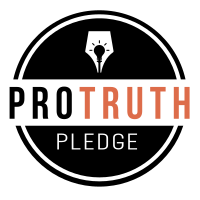 I signed the Pro-Truth Pledge:
please hold me accountable.







Memories: Not that Horrid Song - May 29, 2018
Wise Madness is Now In Session - May 28, 2018
The NFL and the First Amendment - May 27, 2018
On The Road Again - May 26, 2018
Oliver the Three-Eyed Crow - May 25, 2018



creative commons
This work is licensed under a Creative Commons Attribution-Noncommercial-Share Alike 3.0 License.
Horvendile February 07, 2016




Follow on Feedly