I became insane with long intervals of horrible sanity.
Edgar Allen Poe
The trouble with fighting for human freedom is that one spends most of one's time defending scoundrels. For it is against scoundrels that oppressive laws are first aimed, and oppression must be stopped at the beginning if it is to be stopped at all.
- H. L. Mencken
Many people would sooner die than think; In fact, they do so
-Bertrand Russell
What I have been telling you, from alpha to omega, what is the one great thing the sigil taught me — that everything in life is miraculous. For the sigil taught me that it rests within the power of each of us to awaken at will from a dragging nightmare of life made up of unimportant tasks and tedious useless little habits, to see life as it really is, and to rejoice in its exquisite wonderfulness. If the sigil were proved to be the top of a tomato-can, it would not alter that big fact, nor my fixed faith. No Harrowby, the common names we call things by do not matter — except to show how very dull we are ...
-James Branch Cabell
September 29, 2017 - 11:36 a.m.
On Your Feet or On Your Knees
I didn't have much of an adventure yesterday. I had to drop off something for Jane in Washington Heights and then went to the Post Office. I had to renew my PO box. You are supposed to be able to do it online but the site said that my account has been deactivated. When I told the clerk she said, "lots of people have been having problems." There was no one I could talk to at the post office to get it activated. I'm going to have to search the USPS website and find whom to talk to.
I had comfort food for dinner, hot dogs and mac & cheese. I never make mac & cheese as a side even though that's what it's meant to be. It's always been emergency dinner for me. I add lots of garlic to mine, does anyone else do that?
What is happening to Colin Kaepernick is a perfect illustration the point made in this passage of Civil Disobedience.
The mass of men serve the state thus, not as men mainly, but as machines, with their bodies. They are the standing army, and the militia, jailers, constables, posse comitatus, etc. In most cases there is no free exercise whatever of the judgment or of the moral sense; but they put themselves on a level with wood and earth and stones; and wooden men can perhaps be manufactured that will serve the purpose as well. Such command no more respect than men of straw or a lump of dirt. They have the same sort of worth only as horses and dogs. Yet such as these even are commonly esteemed good citizens. Others, as most legislators, politicians, lawyers, ministers, and office-holders, serve the state chiefly with their heads; and, as they rarely make any moral distinctions, they are as likely to serve the devil, without intending it, as God. A very few, as heroes, patriots, martyrs, reformers in the great sense, and men, serve the state with their consciences also, and so necessarily resist it for the most part; and they are commonly treated as enemies by it.
I had to check the spelling of Kaepernick's name. When I did that I found a great article on Snopes that gives the story of how he came to kneel and that it is meant as sign of respect, Did a U.S. Veteran Influence Kaepernick's 'Take a Knee' Protest of Police Brutality? Give it a read.

In case you didn't notice, this is a random thoughts edition of Wise Madness. That is how most people live their lives. One of my random thoughts is that I'm a person so when I observe something in most other people it's probably true of me too.

Only 54% of Americans know that Puerto Ricans are American citizens. Those who believe it are far more likely to support giving aid than those that don't, 80% compared to 40%. People are ignorant and clannish Even if Puerto Ricans were not American citizens, they'd still be people. It also demonstrates how policy polls can be misleading; people make judgments based on what they think they know not the actual policy; as they learn things can change rapidly. Look at the ACA. At first people were for it. Then the GOP and conservative machine started spewing out propaganda, misinforming, not informing the public; think of death panels. Support for the ACA cratered and by the time it was pass it was so unpopular that the Democrats took a huge hit in the midterm elections. Once it became a reality and people saw what it really was they changed their minds again and now the majority support it and it's the repeal efforts that the vast majority are against.

When there is an explosion on in a TV show or movie you always see the same shot, somebody runs away and then becomes airborne as the explosion hits him. It always looks like the actor is jumping because it that's what the stuntman does, jumps off a springboard. Thanks to seeing that, it's what people thinks happens in an explosion. It isn't. There are so many cinematic conventions that we just accept. Another is scenes in caves and other places where there would be no light but you can see. The characters can see too.

The WFUV Essential Artist this week is Ani DiFranco. I have never seen so much venom directed at an essential artist before. What's going on here? I can see not liking her, there are many musicians I don't like, but people are denying her success and influence. What is it about her, the only thing I can think of that's similar is people's reaction to Hillary Clinton; it's visceral not rational. Is it Ani's voice? Attitude? Style? Is there misogyny involved? Maybe it's because she's from Buffalo.

It's time for breakfast then off to therapy. I should have a lot to talk about. I try and prepare for it, very much like I prepare for writing. Therapy prep is more painful as I think about things that disturb me. Sausageeggandcheese doesn't, so I'll have that.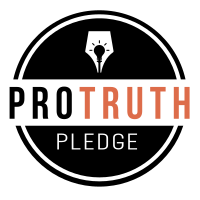 I signed the Pro-Truth Pledge:
please hold me accountable.







Memories: Not that Horrid Song - May 29, 2018
Wise Madness is Now In Session - May 28, 2018
The NFL and the First Amendment - May 27, 2018
On The Road Again - May 26, 2018
Oliver the Three-Eyed Crow - May 25, 2018



creative commons
This work is licensed under a Creative Commons Attribution-Noncommercial-Share Alike 3.0 License.
Horvendile September 29, 2017




Follow on Feedly