I became insane with long intervals of horrible sanity.
Edgar Allen Poe
The trouble with fighting for human freedom is that one spends most of one's time defending scoundrels. For it is against scoundrels that oppressive laws are first aimed, and oppression must be stopped at the beginning if it is to be stopped at all.
- H. L. Mencken
Many people would sooner die than think; In fact, they do so
-Bertrand Russell
What I have been telling you, from alpha to omega, what is the one great thing the sigil taught me — that everything in life is miraculous. For the sigil taught me that it rests within the power of each of us to awaken at will from a dragging nightmare of life made up of unimportant tasks and tedious useless little habits, to see life as it really is, and to rejoice in its exquisite wonderfulness. If the sigil were proved to be the top of a tomato-can, it would not alter that big fact, nor my fixed faith. No Harrowby, the common names we call things by do not matter — except to show how very dull we are ...
-James Branch Cabell
January 28, 2016 - 12:34 p.m.
Passion and Engagement
Staying home and not talking to people does not make blogging easy. I went to Trader Joe's. That was not very exciting. I didn't have a chatting cashier. Sometimes at Trader Joe's I can have some fun with them. I made the omelet I promised for breakfast and my new ceramic skillet did work moderately well at that but not as well as a no stick pan in good condition. Carolann pointed out I can get a 8" cast iron skillet at Target for under $11. That is tempting. That's smaller than I like for omelets and using it means have to spend considerable time on clean up every meal. I'm seriously considering it.
I just deleted an entire paragraph about deciding on what to write and instead I'm going to just go with what I decided. Oh and this paragraph telling you about that. I have to indulge my meta at least a little.
I got cable late, when was it, the early 90s? My neighborhood association gave the cable company a hard time so we were the last neighborhood to get wired. But I was still there early enough to see MTV when they played videos. A lot of stations did similar transformations, They gave up their original purpose to show things of broader interest. Court TV showed real trials, it was great. I watched it regularly and learned so much. But then it became Tru TV or something like that. I stopped watching. Bravo showed art films, now they do reality TV. AMC showed classic films, now they show trash. The Learning Channel was much like PBS with educational shows. I loved the Operation which showed actual operations being performed. There were scientific and historic shows. Now it's pseudoscience and reality TV; they call themselves TLC.
That same things happens all over culture. Bands start off playing a boutique niche of music and become progressively more pop. TV shows become more generic. And niche radio keeps trying to widen the niche. And that's where I've been heading since I started writing.
Something I've heard said to me and to people I know is that we are not the typical listener. It's OK to play a song three times a day, every day, because most people only listen for short stretches at a time. They design the station around those people, not the more engaged listeners like us. What makes a hit song is the ability for it to affect people that aren't paying much attention. That doesn't mean it can't be reward those that are willing to put more into listening, but that's not the prime thing. The other day I was listening to a radio station that still caters to the more passionate listeners and heard a song that sounded familiar. The voices sounded a similar to Darlingside. As I knew the song I wondered if it were them. But as I listened I found myself getting bored. The song wasn't going anywhere. It just had a similar sound to Darlingside but lacked the depth. Can you figure out who it was? Male high harmonies but without the great musicianship and with banal songwriting? It was Mumford and Sons. They are of course far more successful. They still get played on radio I like but as one of the worse groups they play. Most radio stations would consider them the progressive edge. And I do get that. They are trying to maximize their listenership. They are trying to stay in business. I am not going to pretend I know more about than the the people running the stations.
I of course know a lot of what goes on at WFUV and have not been shy of letting you know I'm not happy with the changes. Other people who are not happy think the station doesn't know what it's doing. I would never say that. I know I don't know the practical matters of running a station and attracting listeners. I also know that the changes are not the reason the drives aren't meeting their goals. That's putting things backward. They are changing things in an attempt to prevent that from happening.
But if I had my own station it's not what I would do. Instead of fighting for a share of the typical listeners I would target the passionate listeners, the people that do listen for hours a day. I'd go after the listeners to who do listen closely to songs and who won't change the station because they hear something new. It would attract a smaller but more engaged audience. Fewer people would donate but a higher percentage would pledge. More would volunteer. Is this at all viable? I'm not sure on the local level though WUMB seems to be making a go of it. Folk Alley does it at a national level. There are certainly enough people like that throughout the entire country. But what you lose with that is you can't book the acts that are going to be in town that week. You can't promote local shows.
What I'd really like is a station where every show was like Vin Scelsa's Idiot's Delight, free form radio where each DJ had the freedom to play what they want. I even have the station's slogan, "Radio for passionate listeners." The atypical listeners, the people that listen for hours and listen closely, will be the target. It's a niche, it's a typical business strategy, look for a population whose needs are not being served. Are there enough of us to make that economically viable? I have no idea but it's an idea worth trying and risking failure for. All formats are crap shoots so you might as well just go for something you enjoy. I'm not saying pop stations geared to the unengaged listeners shouldn't exist. Of course they should, they serve most of the people. It's just that there needs to be someone looking out for the rest of us.
I can no scratch that off my ideas list. It was listed as; "Radio station for people passionate about music."
Now to make breakfast, something I'm passionate about. I think it's time for matzoh brei.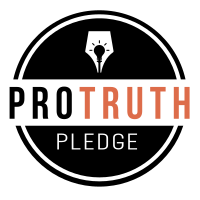 I signed the Pro-Truth Pledge:
please hold me accountable.







Memories: Not that Horrid Song - May 29, 2018
Wise Madness is Now In Session - May 28, 2018
The NFL and the First Amendment - May 27, 2018
On The Road Again - May 26, 2018
Oliver the Three-Eyed Crow - May 25, 2018



creative commons
This work is licensed under a Creative Commons Attribution-Noncommercial-Share Alike 3.0 License.
Horvendile January 28, 2016




Follow on Feedly