I became insane with long intervals of horrible sanity.
Edgar Allen Poe
The trouble with fighting for human freedom is that one spends most of one's time defending scoundrels. For it is against scoundrels that oppressive laws are first aimed, and oppression must be stopped at the beginning if it is to be stopped at all.
- H. L. Mencken
Many people would sooner die than think; In fact, they do so
-Bertrand Russell
What I have been telling you, from alpha to omega, what is the one great thing the sigil taught me โ€" that everything in life is miraculous. For the sigil taught me that it rests within the power of each of us to awaken at will from a dragging nightmare of life made up of unimportant tasks and tedious useless little habits, to see life as it really is, and to rejoice in its exquisite wonderfulness. If the sigil were proved to be the top of a tomato-can, it would not alter that big fact, nor my fixed faith. No Harrowby, the common names we call things by do not matter โ€" except to show how very dull we are ...
-James Branch Cabell
February 06, 2014 - 1:23 p.m.
On The Right Trachtenburg
I always waste so much time between classes. How do I manage that? I'll tell you, natural talent. I have to write a quiz but I'd doing this first because I know what's important.
I had to get an early start yesterday as I met Katherine for coffee at the ungodly hour of 1 PM. I had to leave my apartment by 12:25. Who starts a day so early? All we did is talk well and drink coffee. And that's the important point. I have probably commented before how our diets are almost totally disjoint, she's a vegan and I'm a meatan. It extends to our caffeine where I had a cappuccino and she commented on how she can't abide foam, This gave me the opportunity to point out how she's the perfect person for me to be stuck on a desert island with as we wouldn't compete for food. We're fine as long as the island has an espresso machine. That is a necessity. If it doesn't the Professor will make us one out of coconuts. Katherine pointed out that he's dead but I said he's so good he could still make one. Be warned if you have a weird conversation with me it will be set out for posterity.
As you know I need shoes. After I left Katherine I did a search on Google for a shoe store. I found one but it was over on seventh in Park Slope and I needed the subway on fourth. I was going to give let it go then realized I was standing in front of a shoe store. Yes I'm another idiot whose phone is smarter than he is. They didn't have a single pair of brown leather shoes that weren't a wide. Isn't that ridiculous? I did get a replacement pair of black shoes to wear when I teach. They are exactly the same as the one I'm replacing. I didn't realize that the old one still have some life in them. I thought there were more worn. Oh well. But it gave me an idea. I went online and found the brown loafers that I'm currently wearing and bought another pair of them as I know they fit and I like them. I have totally worn through the heel of that pair so that I need desperately. They have already been shipped. Thank you Amazon.
I was then good and did a laundry before the WFUV pledge drive starts this weekend. I'll have clean clothes! No sleep but I'll be clean.
I made soup for dinner again. I love those Trader Joe's jalapeno chicken sausages. I didn't use anything exotic this time. But I did remember to add the peanut butter. Yes I put peanut butter in with the chicken broth, sausage, two garlic cloves, potato, and cayenne pepper. Maybe that's why I'm having a Crohn's attack now. Not good as I have three concerts to go to tonight. I'll have to run home and take prednisone and hope it clears it up.
I went out late last night to see "Wild at Heart II" a revue in Williamsburg. It was mainly comedians and video pieces. I went because it was also Rachel Trachtenburg's solo debut. Well OK she had a bass player and guitarist playing with her in a trio. But She wasn't in a band she was backed by a band. That was a first. And it was enough to get me to go out late to the wilds of Williamsburg. I hate going to the Williamsburg, you just can't get there from Crown Heights. By public transportation it far more a part of Manhattan than Brooklyn. I went via Union Square. The show started at 9 and I thought Rachel was going on around 10. I left my house at 8:30. Because of the weather trains were running slow and the
and
ran local. It took me a hour and twenty minutes to get there. That's just about how long it would have taken to walk the five miles. I turned out that I had no reason to rush. She didn't go on till 11:45. I planned on leaving as soon as she did but she went on last. So that didn't get me home any earlier.
I was very much not the target audience for the show. I am not a 20 something Williamsburg hipster. I still enjoyed some of the acts. There was only one that I found painful. Was I the only one there other than Jason and Tina, Rachel's parents over 30? Not that I'm much over 30.
Rachel is all of 20. I have known her since she was 9 playing in the Tractenburg Family Slideshow Players. That has given me an propriety interest in her. When she makes it big I'm totally saying, "Oh you're just discovering her, I knew her since she was 9." Yes I'm a hipster proud of being 20 minutes ahead of the crowd.
I write about music … a lot. People expect me to say something intelligent. That's pressure. This was her first time performing this material and with this configuration. I know I have to think about what I'm writing as I'm listening. I kept shooting blanks. I liked what she was doing but it wasn't like her songs with Supercute. It wasn't like the Supercute side project songs she does with Julia. It wasn't like the Slideshow player songs her father wrote. It wasn't reminiscent of 60s pop or late sixties seventies prog or glam rock her usual influences. I thought of Laura Dunn's creepy folk but only in the mood it created. The music and lyrics were totally different. Then it finally hit me where she'd fit in, CBGBs I the mid 70s when punk was just starting and was a hodgepodge of many things. She could totally have been on a bill with the Ramones. Not that her music sounds like theirs but in the attitude of both her and the music. There' that total feel of "this is the sound I want and can make and I don't really care if it fits your notions. I'm having fun and I like it." She's just learning to play guitar but as the Ramones showed that doesn't mean the music can't be good. Just look at the pictures. Her face looks like she could be a 70s punk. Of course her basic look is more 60s pop or folk.
She finished around midnight and I have to be up at 7:15 so I couldn't hang around long. I checked google maps and found that the fastest route home was two busses but I had to leave fast. I did talk to Jason for a bit but could just wave at Rachel. I didn't even seen Tina. And that's too bad as Trachenburgs are always good to talk to.
I followed the map to the bus stop but I got there just too late. I did what I never do. I took a cab. It took me a while to give in. I wish I had just gotten one as I left. Yes it's expensive but at that time of night it's hard getting home from Williamsburg and it's worth it. I just can't afford to do it regularly.
I promised Allison that I'd write about something today and now I don't have time. So you are going to have a special bonus edition of Wise Madness after class as long as my Crohn's clears up and I don't have to go home to get pills. Maybe I'll just go to the drug store and pick up a refill on my prescription if I need them. I should be able to do that. I am pretty sure it's been a month since I got the last one. But I think it is clearing up and I'll be OK.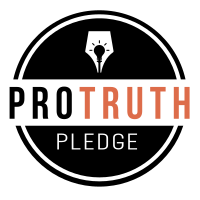 I signed the Pro-Truth Pledge:
please hold me accountable.







Memories: Not that Horrid Song - May 29, 2018
Wise Madness is Now In Session - May 28, 2018
The NFL and the First Amendment - May 27, 2018
On The Road Again - May 26, 2018
Oliver the Three-Eyed Crow - May 25, 2018



creative commons
This work is licensed under a Creative Commons Attribution-Noncommercial-Share Alike 3.0 License.
Horvendile February 06, 2014




Follow on Feedly