I became insane with long intervals of horrible sanity.
Edgar Allen Poe
The trouble with fighting for human freedom is that one spends most of one's time defending scoundrels. For it is against scoundrels that oppressive laws are first aimed, and oppression must be stopped at the beginning if it is to be stopped at all.
- H. L. Mencken
Many people would sooner die than think; In fact, they do so
-Bertrand Russell
What I have been telling you, from alpha to omega, what is the one great thing the sigil taught me — that everything in life is miraculous. For the sigil taught me that it rests within the power of each of us to awaken at will from a dragging nightmare of life made up of unimportant tasks and tedious useless little habits, to see life as it really is, and to rejoice in its exquisite wonderfulness. If the sigil were proved to be the top of a tomato-can, it would not alter that big fact, nor my fixed faith. No Harrowby, the common names we call things by do not matter — except to show how very dull we are ...
-James Branch Cabell
July 10, 2015 - 12:22 p.m.
Punch and Judy Jarosz
Welcome to a coffee deprived edition of Wise Madness. I know I usually write this before I have my coffee but today I played to make the coffee first so I could set up the cold brew for tomorrow. I measured out the coffee then dropped the top of the grinder. The little piece of plastic that reaches into the tiny whole to push the button and turn it on broke off! ARRRGGGHHH! My plan is to write this then go out and get a new grinder. Target has some reasonably priced ones. I can check out Marshall's too while I'm there.
OK now that I reported the current disaster I can go back and tell you about yesterday which was a good day. This is like a newspaper. Sure it's the tragedy that gets the lead but the good news is there when you get deeper in.
Last night I went to Celebrate Brooklyn to see The Punch Brothers with Sarah Jarosz opening. I'd have gone to just see the opener. I never see the Punch Brothers which is absurd. Here I could see them for free and not far away. That's an unbeatable combo. I went with other people. We like to get good seats. This is a free show in Borough with 2.6 million people in it. We can do the math, we got there early .Who is we? Seth, Chris, Fred, Zev, some people I don't know, and me. Seth and I had the job of getting there early. Seth arrived at 3:15 and was the first one there. Notice I didn't say the first one on the line. It takes two points to determine a line. The next person got there a little after four. My original plan was to get there at 4:15. That would have been fine. But it was fun hanging out with Seth and Fred didn't get there too much later. We ended up getting friendly with the party behind us. I was smart and brought my stadium seat so I would be comfortable while we waited till 6:30 when doors opened. Glenn came over and said hi. He didn't have to wait on the big line. He could go through the Quaker entrance. No that's not right. It's the Friends entrance He's one of those hoity toidy people that enjoy the privilege of not waiting on the genormous line. We ended up not in the first row, the seats were wet, but the third and fourth. .We chose to have two rows of four.
When we were settled in I went for food before there were lines. I got a great chicken and jalapeño sandwich and cheese fries. The Prospect Park Bandshell shows have the best music venue/arena food.
I expected to have friends sitting on the lawn in the back. Now it's hard for me to see anyone but I recognized Katherine's hair. OK I recognized what I knew could have been Katherine's hair and as it was near where I expected to see her I got close enough to see it was her. I stopped and talked for a while but then had to head back so Fred could go and get food. When I got back I saw he already had and left Chris watching our stuff.
A little later Laura from WFUV came over to say hi. She's the volunteer coordinator. The students manning the WFUV booth spotted me and told her I'd be down front. I did not spot them. I was intent on getting our seats. Laura and I bonded over bluegrass and Doctor Who. The music hadn't even started and I was having fun. I was with the friends I planned on and friends that I ran into.
I first saw Sarah Jarosz opening for the greatest of the great Richard Thompson. I enjoyed her but wasn't blown away. Of course I think she was only 20 then. Next time I saw her she blew me away and continues to blow me away. She even mixed in Paul Simon and Dylan with her more trad and bluegrass songs. She can play, sing, and write. She has stage presence. That's pretty much everything
Fred, who can see, spotted Aoife standing off to the side. I could just spot her hair but know it well enough to confirm it was her. Or is that "it was she?" I'm sticking with "her." He also thought he saw Sara Watkins but I don't know her hair as well. Yes I know people by their hair from a distance. Sarah, Sara, and Aoife tour together so that was not surprising. In fact I expected to see them. I forgot to ask Aoife about it at the Mike + Ruthy show. I did ask Kristin. She said she's be there but not performing, that she's be on the lawn. She was one of the friends I went looking for. She was not far from Katherine but I never spotted her. I know from a picture she posted where she was. Wait where was I? Oh right. I suspected that Sara and Aoife would join Sarah on stage and I was right. They did the finale together a cappella. That got the crowd very excited.
During the break I went to get ice cream then Fred and I went to see if Carolann and Mark were there. They weren't and as I said we didn't find Kristin. We did go over to say hi to Katherine.
Then we felt a few drops of rain. We knew it was forecast. We had our ponchos at our seats so we returned to them. We had excellent timing. So did the rain it started just about when the Punch Brothers took the stage. I stayed nice and dry as did my bag under my poncho. Not so my feet. The people in front of us put up a big umbrella and the water ran off it onto Fred and I. They should have a no umbrella rule. They hit people, get other people wetter, and block the view. They have that Met Life Stadium where the Jets and Giants play. If it rains you bring a poncho or a rain suit or you get wet. That's what most people did. Not all but most.
The Punch Brothers look like a bluegrass band. Their instruments are fiddle, guitar, mandolin, bass, and banjo. What they play is a different matter. They do songs that sound like prog rock on bluegrass instruments. They play Ravel on bluegrass instruments. They play Radiohead on bluegrass instruments. They sometimes really get wild and play bluegrass on bluegrass instruments. It hit me what they actually do. It's five supremely gifted musicians playing what they want to play. I seem to be seeing more and more great instrumentalists. Not that I don't still love songwriting. I just listened to Sam Baker who pretty much recites poetry to music. But even fewer people can do that well than are virtuoso on their instruments. This was not a good show, it was an awesome show, in the literal sense, inspiring awe.
I pretty much avoid big venue shows. But the ones I've been to this year have all been incredible, Rhiannon Giddens, Lucinda Williams, and The Punch Brothers w/Sarah Jarosz.
After the show we were all pretty hyped up. There was a lot of energy. The rain ended just about when the music did. I think Chris Thile made some sort of deal with Thor.
The music community is very close knit and has closer knit subgroups. Though I have only see the Punch Brothers a few time they connect to so many people I see more often .From my perspective Crooked Still was my entry drug and the nexus of all these relationship.
Let me run down the band from house left to right and where else I've seen them.
Gabe Witcher on violin: OK he's the one guy that I don't remember every seeing elsewhere. I bet I have though. I actually had to look his name up on their website.
Chris "Critter" Eldridge on guitar: He's the one I know the best. He played with Kristin Andreassen and I see and talk to him all the time. I've also seen him with Julian Lage. Kristin was in Sometymes Why with Aoife. Oh and I've seen Critter solo. That does not connect with anyone though.
Chris Thile on Mandolin: When you say "the Punch Brothers" he's the one people think of. I saw him last year at Prospect Park with Nickel Creek, his first claim to fame. Where did I see him first? Opening for Crooked Still at Drom.
Paul Kowert on bass: Paul plays with Brittany Haas in Haas Kowert Tice. Brittany was in Crooked Still with Aoife.
Noam Pikelny: I've seen Aoife singing with Noam. I also had to look up his name as I always want to invert the letters and say Pilkeny. Yes I have no trouble with Aoife or Andreassen or Jarosz but the nice Jewish boy can't get Pikelny right. I think he should change it. Of course I'd still get it wrong and write Pikelny. OK I'm going to force myself to remember it. It starts with Pike. I just need to think of the fish or the peak.
As I've already said Sarah is performing as a trio with Sara Watkins and Aoife O'Donovan. Sara Watkins was in Nickel Creek with Chris Thile. Eight performer and there are two Chrises and two Sara(h)s. I call the later the Sarai. That's a bilingual pun! The "i" makes it a fake Latin plural but Sarai was the name of the biblical Matriarch before god changed it to Sarah.
This morning I got an email from Kevin, his wife can't go to night so he offered me her ticket to see Aoife and the Sarai at Caramoor! Music is the one aspect of my life where things work out. It gives me shelter from the storm if not from the rain.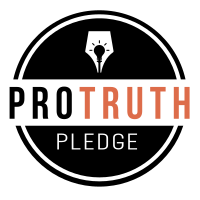 I signed the Pro-Truth Pledge:
please hold me accountable.







Memories: Not that Horrid Song - May 29, 2018
Wise Madness is Now In Session - May 28, 2018
The NFL and the First Amendment - May 27, 2018
On The Road Again - May 26, 2018
Oliver the Three-Eyed Crow - May 25, 2018



creative commons
This work is licensed under a Creative Commons Attribution-Noncommercial-Share Alike 3.0 License.
Horvendile July 10, 2015




Follow on Feedly