I became insane with long intervals of horrible sanity.
Edgar Allen Poe
The trouble with fighting for human freedom is that one spends most of one's time defending scoundrels. For it is against scoundrels that oppressive laws are first aimed, and oppression must be stopped at the beginning if it is to be stopped at all.
- H. L. Mencken
Many people would sooner die than think; In fact, they do so
-Bertrand Russell
What I have been telling you, from alpha to omega, what is the one great thing the sigil taught me — that everything in life is miraculous. For the sigil taught me that it rests within the power of each of us to awaken at will from a dragging nightmare of life made up of unimportant tasks and tedious useless little habits, to see life as it really is, and to rejoice in its exquisite wonderfulness. If the sigil were proved to be the top of a tomato-can, it would not alter that big fact, nor my fixed faith. No Harrowby, the common names we call things by do not matter — except to show how very dull we are ...
-James Branch Cabell
July 02, 2017 - 12:06 p.m.
The True North Strong and Free
I love blogging but every day it's hard for me to start. That's why I so often begin writing about something that has nothing to do with the rest of the entry; like I just did now.
I had adventures yesterday so this will be an easy one to write. Do you know what holiday it was yesterday? It was Canada Day. I'm an American, why do I care? Twenty years ago, I went to my first Moxy Früvous concert. Thanks to the internet I became part of their organized fandom. That became a huge part of my life. Früvous was Canadian. I went to a website and registered as an Honorary Canadian Citizen. And that's why I celebrate Canada Day.
I celebrated this year the same way I celebrated last year. I made the two-hour trek from City Island to the Mile End Deli in Brooklyn. The owners moved here from Montreal and their specialty is poutine. They serve the best poutine in the City. That makes it worth the trip. Last year on the way down I got a text from Mike; he told me that he had an extra ticket to see Richard Thompson at Caramoor. I of course told him I'm take it but I wasn't going to miss the poutine. I continued to Brooklyn; got the poutine to go and headed back to Grand Central Terminal and thence to Caramoor. Mike, I am very disappointed that history did not repeat itself. I'm a forgiving person so we are still friends.
It is a two-hour trip and I wanted to kill two birds with one stone so I asked on Facebook if any of my friends in Brooklyn wanted to get together. I miss my Brooklyn friends. Katherine said yes, the plan was to go over to her for coffee after.
If you have been paying attention you might have noticed that the New York City subway is having a crisis. It's worst on the weekends. Getting there should have been easy, the
to the
and then walk half a mile. But I checked on my app and saw that that the
was running local. That meant it would be faster to take the
. The problem with that plan was that when I got to Broadway-Lafayette I discovered that the
wasn't stopping there, it was rerouted to the C train to Jay Street. I had to take a train back to West 4th Street and catch it there. Ugh.
There was a compensation for that. When I was switching trains at W 4th somebody called my name. it was Kathy. She gave me quick hug and said, "I have to run the trains screwed us up." Before I could say anything, she added, "Same thing probably happened to you." New Yorkers know. Kathy was a student and then worked at WFUV. This was the second day in a row I ran into a WFUV friend. The day before it was Alexis. I love that with 16 Million people in the metropolitan area, you can still run into friends in the City.
When I got out of the subway in Brooklyn it was raining lightly. The sun was in my eyes. That let me know that if I turned around I'd see a rainbow. I did! It was not the best view, as the street was narrow but I got a picture. When saw the full arc when I got to Atlantic Ave but I wasn't going to stop in the middle of the street to take another photo. About 20 friends took better pictures and posted them on Instagram. Most of them saw a double bow. I feel cheated.
When I got to Mile End there were no seats. There was an hour wait for one. This is what happens on Canada Day at the place with the best poutine in New York. That was fine with me. I ordered it to go and figured I'd eat it on the subway on the way to see Katherine. When I got on the train I discovered they served it oddly. The gravy wasn't mixed in with the fries and cheese curds. It was in small cups and I had to add it in and mix it myself. Yes, I was the guy on a crowded train not only eating a messy aromatic meal but also preparing it. I don't care. It is the best poutine in the City. I need to find a place to buy curds so I can make my own poutine.
This was my first time seeing Katherine this year, she's been away. We had a lot of catching up to do. The first coffee place we went to was closed. The second was still open. We wanted to eat outside which meant drying off the benches. There was a dog there that did not like me wiping it with paper towels. He started snapping at me. I told the owner that my entire self-esteem was based on dogs loving me. It's so hard being me.
Lots have been going on in our lives so Katherine and I had a lot to talk about. I said I had adventures, sitting and talking to a good friend is as much an adventure as anything. The
train was of course not stopping at the station there. I had to walk back one. That was a good thing. Katherine's house is on the way and I could walk her home. That's not what happened. We stopped in, picked up her dog, and she walked me to the station. I not only had more time with Katherine but her dog loved me so I have my self-esteem back. We also got to walk down a beautiful street on a lovely night. I can do better than that. I got to walk down a beautiful street, on a lovely night, with a beautiful woman and a lovely dog. See it was better for me than for Katherine. She walked down a beautiful street on a lovely night, with a weird looking guy and a lovely dog.
I took the
back to Manhattan, that meant taking it over the Williamsburg Bridge. I used to do that every day. Now it's special. I put down my phone, got up from my seat and leaned my nose against the door and looked out. I don't care if I looked like a tourist; that view is a wonder of the world and I wanted to enjoy it. Hey that's just like eating the poutine on the way down.
I forgot one more joy on a day filled with joys. When I left the house, I gave myself just enough time to get an ice cream cone from Lickity Split before the bus came. The bittersweet symphony and the cone itself are special. The woman that served it was friendly and fun. Like poutine and the view from the bridge you have to stop and appreciate these things.
I almost wrote about depression today. This is a lot better. I have no plans for today. I'll see where fate leads me. There's no such thing as fate. I better change that. I'll see where the pseudo-random series of experiences leads me.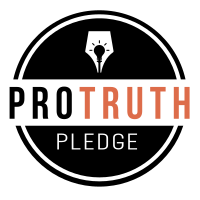 I signed the Pro-Truth Pledge:
please hold me accountable.







Memories: Not that Horrid Song - May 29, 2018
Wise Madness is Now In Session - May 28, 2018
The NFL and the First Amendment - May 27, 2018
On The Road Again - May 26, 2018
Oliver the Three-Eyed Crow - May 25, 2018



creative commons
This work is licensed under a Creative Commons Attribution-Noncommercial-Share Alike 3.0 License.
Horvendile July 02, 2017




Follow on Feedly