I became insane with long intervals of horrible sanity.
Edgar Allen Poe
The trouble with fighting for human freedom is that one spends most of one's time defending scoundrels. For it is against scoundrels that oppressive laws are first aimed, and oppression must be stopped at the beginning if it is to be stopped at all.
- H. L. Mencken
Many people would sooner die than think; In fact, they do so
-Bertrand Russell
What I have been telling you, from alpha to omega, what is the one great thing the sigil taught me — that everything in life is miraculous. For the sigil taught me that it rests within the power of each of us to awaken at will from a dragging nightmare of life made up of unimportant tasks and tedious useless little habits, to see life as it really is, and to rejoice in its exquisite wonderfulness. If the sigil were proved to be the top of a tomato-can, it would not alter that big fact, nor my fixed faith. No Harrowby, the common names we call things by do not matter — except to show how very dull we are ...
-James Branch Cabell
April 12, 2015 - 4:25 p.m.
Introducing The Kennedys!
So I am on the BoltBus home. Guess what the WiFi doesn't work, the WiFi never works right. This is six trips in a row with issues. I will complain again I will then finally follow through and report them to the New York Attorney General's office. They advertise WiFi and it is not actually available. The best they could truthfully say is WiFi is occasionally available. Now it is going in and out. OK I had a great weekend. I will write about that and bitch another time.
OK so here us my dilemma. Do I write about my entire weekend and the find something to write about tomorrow or do I break it up into two entries? I'm going try and write about Friday and Saturday here and pick up with today tomorrow. The problem is that today is hopefully uneventful other than crummy WiFi. No I said no more bitching!
So here's the back story. Back when I was a little boy in Drusselstein my parents made me stand in front of the house and be a lawn gnome. No that's somebody else. The back story for this weekend goes back to the New Bedford Fold Festival where I was watching the Kennedys with Emily and Joe. They told me that the Kennedys were going to be playing their venue, the Steeple Coffeehouse, and invited me to come up to visit them in Southborough MA. I of course said yes. They and their kids have gone from being my once a year family to my many times a year, Falcon Ridge, Thanksgiving, New Bedford, and this trip. We are planning something else for next winter too.
Last you heard I was posting my last entry from their house. I actually wrote it on the bus ride up but of course couldn't upload it because the WiFi didn't work. So what did we do Friday? Well we ate. The real reason I make the trip up there is for bacon. In fact we have come up with a new name for me, Ish Kabacon. You may call me that for now on. We did not have bacon for dinner. We had amazing pan grilled steak with a garlic gravy. Well actually a garlic and bacon gravy. Yes there was bacon. I told you I went up there for bacon. Why didn't you believe me? OK it wasn't just bacon, there was coffee, peanut butter, chocolate, an amazing peanut butter chocolate swirl oreo pie, and fresh laid eggs. And there was a lot more bacon. Did I mention the bacon?
Know what we did other than eat? We sang. Every day with them is like Falcon Ridge. Joe takes out the guitar and we make believe we know the words to songs and we sing. The two most sung songs are Stand by the Kennedys and Gentle Arms of Eden by Dave Carter We hardly ever miss those. So this is a pretty damn amazing way to spend an evening.
I had a pleasant surprise when I finally headed back to my room in the loft. A songwriter friend asked me to listen to a song that she had just written and wanted feedback on. It was not even finished. It's nice to know that my feedback on a song is valued by the songwriter.
The next day was show day. I spent the morning eating, of course, and playing with the kids and the dogs. I don't get to play with kids and dogs at home. I love playing with kids and dogs. I love kids and dogs. I also successfully didn't play with the cat. I love cats too but I'm allergic and did not bring my allergy meds. Then we headed off to the Coffeehouse to set up. It was my first time there. There really is a steeple. I should have taken pictures. The only pics I took were of food, the dog, and the rabbit. Yes there's a rabbit too. Oh and I took pics of the show. Duh. I am pretty sure I had an idiot story but I forgot it. Know why? I'm an idiot. I have one that happened today. You'll have to wait till tomorrow to read about it.
I said we went to set up but that meant Joe, his brother Mike, his cousin Matt, and one other person I'm forgetting set up. I worked very hard at not being in the way. I think I almost succeeded at that. Almost, not quite. Then we went back to the house.
I spent more time with the kids and then took advantage of them having HBO to watch Going Clear a documentary about Scientology. That was great. I think I'll save writing about that till tomorrow. I have a lot to say.
Then it was back to the church for sound check. I went with Matt, a little behind Joe. I got to be gratified form Pete and Maura separately being surprise I was there. I had told them but that was ages ago and I was hoping they'd have forgotten. It's always fun to do that with musicians. Of course I've seen them further away both north, The Mee & Thee in Marblehead MA and south Jammin' Java in Vienna VA. I travel to visit friends and time the visits to when there's music to hear
I think I might have done something useful during the final set up and sound check. Nah. I was just comic relief for the people doing the work. That's right, my job was to entertain Pete and Maura. I'll keep telling myself that.
I knew there would be a lot of people and I did what I rarely do for others but often for the Kennedys,I sat in the very back. I chose the table closest to the sound which was being run by Joe. Matt was in charge of recording the show. I was later joined by Emilie and the kids. So I was with everyone I know. I sat in the back so paying customers could sit up front and if I'm in the back I can get up and dance if I want. Oh and I got food, the amazing peanut butter chocolate swirl oreo pie.
I did have one official duty. Back in July when I was invited to come up for the show I was also invited to introduce them. I of course jumped at the chance. So I had nine months to prepare my intro. That's enough time to have a baby. I thought about it a lot but was never really satisfied with what I had. I of course was not going to write things down. But here's the thing. Coming up with a way to summarize an artist in 90 seconds is what I do. I work at coming up with succinct descriptions. Sure I will elaborate for 1200 words but I value brevity too. Five minutes before show time I had to go to the bathroom. I still had nothing I was told that I really had more than five minutes which was good. I got out of the bathroom and as I walked back into the auditorium I figured out what I was going to say. It included ideas that I'd been thinking about for a long time but I cut out the dross and found the way to cap it. I didn't write it down but I'll try and reconstruct it from memory. You know that's what happened to all the great speeches from antiquity, Herodotus or Livy would write down a speech but it was just based on memory of what was said. So here goes my attempt at recreating what I said last night.
I've been seeing Pete and Maura for 20 years, just about as long as they've been married. Most artists peak at their second or third album, not them, their brand new CD West is as good as anything they've ever done. [I was supposed to bring up that with their two solo albums coming out that this has been there most productive year ever but that got edited out on the fly]. Over that time they've been all over the musical map, prog rock, straight folk, soul, and country. The things that have been consistent are the musicianship, the harmonies, the songwriting, and that I come out of their show feeling happy. There's nothing more you can ask of an artist.
They ended their first set with Stand and they were joined by Joe and Emily's daughters. I borrowed them for kvelling purposes. In the second set they finished with Life is Large and were joined by Maggie the oldest daughter and her friend Maggie. Life can be confusing. OK it's always confusing for me.
Do I need to say more about the music? Did my introduction cover everything? The only thing I'd add is how much I love their new solo material too. You are going to need to buy all three albums when they become available Now you can only get West at shows. The official release is soon. The solos don't physically exist yet but very soon they will.
After the show we broke things down. I really helped there. I stacked chairs! I'm so proud of myself for not being a lump. We went back to the house, Matt did too. Joe said he was tired and going to bed but he wanted to play one song for me. It was Wagon Wheel. There's some history there. First two years ago at Falcon Ridge Bobtown played that in the Budgiedome for their daughters. Then recently I asked on Facebook if anyone else unironically loved that song. Joe chimed in that he did. We sang that song and Joe went to sleep. You know that's not true right? We sang song after song. We then rearranged furniture to make it more comfortable for all of us to sit around singing. We had a late night campfire on the border of their dining and living rooms.
I finally went up to my room well after midnight. We had been at it for over two hours. Then I went straight to sleep. No way you believed that right? I went online. I had a lot of catching up to do. I had to check my fantasy baseball team. They did great. How great? As of now the Nashional Batnoses have 85.5 points. The second place team has 64. That's something else I can write about tomorrow.
WiFi is coming and going. Next time it comes I'll post this.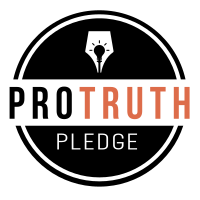 I signed the Pro-Truth Pledge:
please hold me accountable.







Memories: Not that Horrid Song - May 29, 2018
Wise Madness is Now In Session - May 28, 2018
The NFL and the First Amendment - May 27, 2018
On The Road Again - May 26, 2018
Oliver the Three-Eyed Crow - May 25, 2018



creative commons
This work is licensed under a Creative Commons Attribution-Noncommercial-Share Alike 3.0 License.
Horvendile April 12, 2015




Follow on Feedly