I became insane with long intervals of horrible sanity.
Edgar Allen Poe
The trouble with fighting for human freedom is that one spends most of one's time defending scoundrels. For it is against scoundrels that oppressive laws are first aimed, and oppression must be stopped at the beginning if it is to be stopped at all.
- H. L. Mencken
Many people would sooner die than think; In fact, they do so
-Bertrand Russell
What I have been telling you, from alpha to omega, what is the one great thing the sigil taught me — that everything in life is miraculous. For the sigil taught me that it rests within the power of each of us to awaken at will from a dragging nightmare of life made up of unimportant tasks and tedious useless little habits, to see life as it really is, and to rejoice in its exquisite wonderfulness. If the sigil were proved to be the top of a tomato-can, it would not alter that big fact, nor my fixed faith. No Harrowby, the common names we call things by do not matter — except to show how very dull we are ...
-James Branch Cabell
May 13, 2018 - 4:40 p.m.
Pesky Kat
It's always easier to write about adventures; adventure is in the mind of the beholder. Seeing the adventure in everyday life is the essence of personal blogging. Meta-blogging is the essence of me.
Carter's focus this year on the Common Ground Coffeehouse calendar was dragging me up to Westchester as often as possible; he's a cruel man. The season ended yesterday with Pesky J. Nixon, Kat Quin opening. He knew I would not be able to resist that.
Last time I went there I missed my train thanks to a ridiculous bus driver. This time I left 20 minutes earlier, but I had to stop at the drug store to pick up a prescription. I also eat dinner in a pizza place instead of ordering take-out which should have more than made up for the early start. Instead I got there 20 minutes before the train left. That gave me retroactive annoyance at what happened last time.
Sara picked me up from the train station and I got to the UU well before doors. That gave me time to set up the merch, which took no time, and more importantly schmooze with the artists. I must have missed the email, but I discovered to my dismay that Kat is moving to Los Angeles. It makes sense in terms of her career, she writes and sings for film and TV but that won't stop me from missing her. LA is not as bad as Nashville which has stolen many friends but it's bad enough. In the last year it's taken Kate Copeland and Kat. LA has the same Kat variants magnetism as me.
It's been unnaturally long since I've seen PJN and even last night it was only two thirds of the members, Jake and Ethan, Kara couldn't make it. They are the two founding members and represent 85% of the mass. We had a lot of catching up to do; there were major life changes we were unaware of. That should not happen, we have known each other too long and too well for that.
A great deal of the people that would travel to see the show couldn't, most of the people there were locals. The exceptions were Coco and Bruce who came from central Brooklyn. PJN and Kat are easily worth the trip. It takes me between one and a half and two hours to get there and I wouldn't think of not going if I didn't have a conflict.
Kat was having health/voice problems. She's a pro and nobody could tell other than me, who knows her well, and I just knew because of her song selection, she did more old songs and ones she doesn't often perform. I had one more hint, she told me. I was remiss. This might be the last time I see her before she heads west, and she did Kind of Brave. The song has lyrics about sending love letters on paper planes; being me I throw a paper plane at her when the song ends. She hasn't been singing it of late, so I wasn't prepared. I didn't have my bag with me. I had no paper but sitting on the chair next to me was Carter's copy of the Falcon Ridge Folk Festival flyer. It was far from ideal construction material and I had very little time, but I managed to launch it as the song ended. It didn't fly very well but it did pass right in front of Kat. I'm sure she would have been disappointed if I hadn't. I'm very good at fooling myself. She told the audience that the dent in her ukulele was from a plane I threw.
I met Kat years ago at a PJN show. She sat with Kathy, my friend, and their manager. Yes, another Kat name. Kat went to school with Kathy's daughter. Ethan used to volunteer at Kathy's coffeehouse, the Me & Thee in Marblehead. He grew up only 6 miles from Kat. When I recommended Kat open I told Carter that it's a Marblehead theme. Turns out that not only had they never met but They thought Kat was from New York. I always say, "The Folk World is small;" in this case it was large. People that should know each other didn't.
I saw Mark & Beth for the second time this week; they were at John Platt's On Your Radar. For the first set I sat up front to take pictures and didn't see them come in. Ethan mentioned that "He wanted Bev" to join them in the second set. I figured I misheard and he said, Beth, I was right. Mark and Beth were the founders of Spuyten Duyvil, which is now on hiatus. SD and PJN playing together is a Budgiedome tradition. Bri says it isn't Falcon Ridge without Spuyten Duyvil and Pesky J. Nixon. Both bands do covers of Gillian Welch's Miss Ohio and when they get together they sing it. That was a highlight I caught on video. Not that I'm ready to post it. I took my real camera with me, so I'll have good pictures and videos for a change. I have been remiss about that. Know why? Not because I'm an idiot, but because of anxiety. If I don't do something I need or want to do that's the usual reason. That or I forgot because I'm an idiot. That wasn't a bad guess, don't feel bad if you made it.
I was delighted to hear new songs from Pesky J. They were not as raucous as their usual fare. They have a thoughtful side and that's where the new material lives. Carter isn't the only one that is cruel, Ethan and Jake are too. I do the merch, so I do not have much time to use the bathroom. I usually sneak out during the last song of the first set. In preparation I moved from my seat up front to the back with Beth and Mark. I sat down for a quick hello and hug and what did the cruel men of PJN do? They started singing talking about Boston area musician Tim Gearan. I knew that meant they were going to do their cover of his Talk About Heaven. That's on my short list of favorite songs. I cannot mis PJN singing it. I can't not sing along. I can't not sing along loudly. It's one of my anthems. I sat there, listened, sang and showed grace under pressure, in my bladder.
Everything went great about the evening but the timing of the end and my slowness of thought. I thought that Fred was going so he would drive me home. He didn't. He said he might and I turned that into would in my head. When I suggested Kat open I told Carter, "I have an ulterior motive. She can drop me off in the Bronx on the way home. Nope, he was heading north to visit a friend. Shortly after Coco and Bruce left I realized I should have asked them for a ride back to the Bronx. They left while I was still merching but perhaps they could have waited. Not asking eliminated that possibility. I finally looked at the train schedule. The next train was at 10:24. It was 10:22; the train runs once an hour. Sarah drove me back to the station well in time to make that one. On the bright side it gave me more Kat, Jake, and Ethan time. I love Kat, Jake, and Ethan time.
The Common Ground season is over. It starts again in September. Good thing I have no interest in going to that show. Not a favorite of mine at all. It's The Kennedys. That's facetious. I have seen Pete & Maura more times than any band. I am not allowed to miss that. Put it on your calendar. I know it would help if I knew the date. It's the second or third Saturday in September.
Today's Mothers' Day or is that Mothers Day or Mother's Day? All make sense. Jane's a mother though not mine so I made her an omelet for lunch. I don't get up early enough for her breakfast. I love cooking for other people. I then messed up my omelet, but it was still delicious. My secret is to mix garlic salt in with the eggs and milk before cooking.
I was tempted to go to Aldi today but it's Mothers' Day and I live on City Island. That means bumper to bumper traffic, even on a rainy day. If the weather was nice some people who came here for dinner wouldn't get off the Island till tomorrow. There's only one road in and it's one lane in each direction.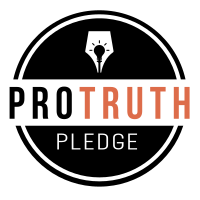 I signed the Pro-Truth Pledge:
please hold me accountable.







Memories: Not that Horrid Song - May 29, 2018
Wise Madness is Now In Session - May 28, 2018
The NFL and the First Amendment - May 27, 2018
On The Road Again - May 26, 2018
Oliver the Three-Eyed Crow - May 25, 2018



creative commons
This work is licensed under a Creative Commons Attribution-Noncommercial-Share Alike 3.0 License.
Horvendile May 13, 2018




Follow on Feedly