I became insane with long intervals of horrible sanity.
Edgar Allen Poe
The trouble with fighting for human freedom is that one spends most of one's time defending scoundrels. For it is against scoundrels that oppressive laws are first aimed, and oppression must be stopped at the beginning if it is to be stopped at all.
- H. L. Mencken
Many people would sooner die than think; In fact, they do so
-Bertrand Russell
What I have been telling you, from alpha to omega, what is the one great thing the sigil taught me — that everything in life is miraculous. For the sigil taught me that it rests within the power of each of us to awaken at will from a dragging nightmare of life made up of unimportant tasks and tedious useless little habits, to see life as it really is, and to rejoice in its exquisite wonderfulness. If the sigil were proved to be the top of a tomato-can, it would not alter that big fact, nor my fixed faith. No Harrowby, the common names we call things by do not matter — except to show how very dull we are ...
-James Branch Cabell
September 02, 2016 - 12:32 p.m.
This Play Was The Pits
Today I'm going to put on theater reviewer hat. It does just as good a job covering my bald spot as my other hats. OK, who is the wise guy that said, "you call that a spot?" It was probably Brian but I can't prove it. I went to see Pits: The Unauthorized Holes Musical. This was a special one shot performance at the NYU Global Center for Academic & Spiritual Life as part of the NYU Welcome Week. It was free and you didn't have to be a student to see it. The Facebook event was for 6:45 so I went for dinner before the show. I figured the show was start at 7:30. If you know New York Geography and you know me you can figure out where I ate. The Center is across the street from the south side of Washington Square Park. Is that enough for you? I went to Pomme Frites for poutine. It's not as good as Mile End but it's half the price and it's still amazing.
I got there later than I wanted, 6:15 but that gave me time. I arrived at the center and was alarmed to find a long line outside. I was afraid I wouldn't get in. I got on the back of the line. I heard the people in front of me talking about the writer/director, and composer of the play, Noah Rauchwerk. Yes, that's the The Lords of Liechtenstein Noah Rauchwerk. That's why I was going. I love Noah and I love his artistic sensibilities. It was me and a bunch of college students, largely freshman. I resisted the temptation to break into the conversation in front me of and tell them I was Noah's friend and become an instant celebrity. They let us in around 6:40. The show was in a large auditorium but was rapidly filling as I went in. I can't see well so I need to be up front. I went straight up hoping to find a single seat somewhere. That's the advantage of being alone. I saw what looked like one in the middle of the fourth row. I approached from behind and asked, "Is anyone sitting there? When their heads turned I saw that the people that I asked were Noah's family. I know them. By pure chance I sat with the only people I knew there. I sat between his brother Dan and his father Michael. I'm an idiot and should have realized that they'd be there and arranged to meet them. They could have saved me a seat. Oh wait, that's what happened. It's fool's luck.
The show had a run in April when my life was falling apart and I missed it. I was so happy to have another chance to see it. My total familiarity with Holes is from seeing an entry in the Newbury 90-second Film Festival. That's the great series created by James Kennedy of very short films made by kids of Children's books that won the Newbury Award. The plot of the book is complex for a kid's book so the film taught me nothing other than it's about kids digging holes. I had no idea what to expect.
What I got was proof that Noah should be my friend, it was not only brilliant but totally absurd, pure Dada. The book is pretty neuro to begin with. It's about a boy sentenced to kid prison for stealing a pair the spikes of a baseball star that were being auctioned off. He receives an alternate sentence of being sent to a camp. He expects to go canoeing but instead the kids at the camp spend all day digging holes, thus the title. The plot is byzantine, with two sets of flashbacks. The kid, Stanley Yelnats, yes that's a palindrome, has a curse going back to his great grandfather. There's a buried treasure. There's racial injustice. There forbidden love. There's murder. There's a lizard. A lot goes on. Noah changed the book by making the camp co-ed and changing the sex of Stanley's best friend Zero.
The show is amazingly fast paced. The songs are great, that I expected as Noah wrote them. The fourth wall was broken all the time. One character says, "I hate this play" and storms off the stage. I won't spoil my favorite bit that had the entire audience in stitches. It involved a Cleeseian outburst of rage.
The choreography led to the neuroness. Here were these kids in prison doing production numbers to bouncy songs. The dance was funny all by itself. People laughed when there were no jokes, just from the motion on the stage. There's an element of Springtime for Hitler. What it reminded me the most of was Co-Ed Prison Sluts an off-Broadway play I saw 25 or so years ago. They both had kids in an abusive prison and played totally for laughs.
This was not an audience of the cast's friends and relatives, well other than the obvious exceptions, it was primarily incoming freshman and everyone was laughing out loud. That's the great thing about comedy, you know when it works. This worked, big time.
After the show there was a Q & A. I didn't ask any questions which is a rarity for me. I really wanted to think of something wiseass to ask Noah but shot blanks. There were quite a few questions asked. Those things so often fall flat. NYU should be very pleased with their decision to stage the show. If I were an incoming student I'd be all excited about the school.
After the Q & A I waited with Noah's family, his mother Star and Sister Autumn, were also there, for the Noah to come out to the lobby. The actress that played Zero came out and was talking to Dan and me. After a bit Dan said, "Was I talking to you about Hamilton on the
train last week? He was. They were two strangers that just happened to talk on the train and here they were a week later meeting again. It's a small world.
When Noah came out I told him how much I loved him. He said he knew I really did as he I'm honest and don't enthuse when I don't mean it. So yes, I loved it. There might be other productions of it so go see them if there are.
I had to head home. I was hoping to make the second to last bus back to City Island. My phone told me that I had 20 minutes left to catch a train so I can could make the last bus. Love that my phone does that for me. Thing is it doesn't know I take the local to the express and then back to the local. So I get places faster than it thinks. There was a chance I'd make the second to last bus. As always I monitored the bus's position on my phone. It was going to be close. The train arrived at the station and just about the same time that the bus did. But then the doors didn't open for 30 seconds. I raced to the stop and there was the bus making the turn at the end of the block. I had just missed it and had to wait another half hour for the next one. That's life on City Island. I took advantage of the break to go to 7-11 to get the special I find hard to resist, a quarter-pound Big Bite, that's a hot dog, and a Big Gulp, that's a very large cup to put soda in, for $2. The poutine was great but that was a long time ago.
It's a beautiful day today. I should go out and enjoy it. I'm feeling pretty good so maybe I will do it. And now for breakfast, poached eggs are on the menu.

Pits: Unauthorized Holes Musical

Book: Noah Rauchwerk
Music and Lyrics: Noah Rauchwerk
Producers: Granger Willson & Delia Kemph and Max Biolystock & Leo Blum
Choreography: Delia Kemph
Arrangements: Jake Shadrake & Matt Vernicola
Production Design: Maggie Richardson
Costumes and Props: Dina Menegas

Cast
Cole Fletcher (Stanley Yelnats)
Taylor Turner (Dad, Elya Yelnats, Townsperson, Student)
Jamee Hanson (Mom)
Elias Rubin (Grandpa, Magnet, Townsperson, Student, Sheriff)
Andy Schumann (Mr. Menke, Dr. Pedansky, Student)
Victoria Nassberg (Madame Zeroni, Judge, Squid)
Ernest Bryant Hinnant (Mr. Sir, Townsperson, Student, Igor Barkov)
Charlie Hurtt (The Yellow Spotted Lizard, Twitch, Sam, Armpit's Dad)
Tommy Prast (Armpit, Trout)
Andrew Ricci (X-Ray)
Kuhoo Verma (Zig-Zag)
Tina Cassidy (Zero)
Maggie McMeans (Kathryn, Lawyer)
Delia Kemph (Myra Menke)
Emily Featherman (The Warden)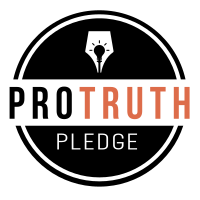 I signed the Pro-Truth Pledge:
please hold me accountable.







Memories: Not that Horrid Song - May 29, 2018
Wise Madness is Now In Session - May 28, 2018
The NFL and the First Amendment - May 27, 2018
On The Road Again - May 26, 2018
Oliver the Three-Eyed Crow - May 25, 2018



creative commons
This work is licensed under a Creative Commons Attribution-Noncommercial-Share Alike 3.0 License.
Horvendile September 02, 2016




Follow on Feedly