I became insane with long intervals of horrible sanity.
Edgar Allen Poe
The trouble with fighting for human freedom is that one spends most of one's time defending scoundrels. For it is against scoundrels that oppressive laws are first aimed, and oppression must be stopped at the beginning if it is to be stopped at all.
- H. L. Mencken
Many people would sooner die than think; In fact, they do so
-Bertrand Russell
What I have been telling you, from alpha to omega, what is the one great thing the sigil taught me — that everything in life is miraculous. For the sigil taught me that it rests within the power of each of us to awaken at will from a dragging nightmare of life made up of unimportant tasks and tedious useless little habits, to see life as it really is, and to rejoice in its exquisite wonderfulness. If the sigil were proved to be the top of a tomato-can, it would not alter that big fact, nor my fixed faith. No Harrowby, the common names we call things by do not matter — except to show how very dull we are ...
-James Branch Cabell
December 05, 2011 - 9:50 a.m.
I Am Not A Crook (sorry wrong Nixon)
Why have I just been wasting time while LORi is sleeping? I have an entry to write and tons of pictures and videos to edit? Because I'm an idiot. Oh that's right. Points to the first person that gets what I was making a reference to there.
In any event I have to clean yesterday's dishes so I'll be ready to make breakfast when Lori wakes up. I have to catch a train out to Merrick in a couple of hours.
I'll keep this somewhat short even though it deserves to be long. I'll write something longer tonight or tomorrow.
Yesterday I saw Pesky J. Nixon at Church Korner House Concerts
aka Chris and Seth's house. Lori came up from Philly for the show and stayed with me. I've been talking about cleaning the house for her for a week. I finally started yesterday morning. All I accomplished was cleaning the bathroom and excavating the couch from under the mountain of detritus. It wasn't easy getting the back hoe in here to do the job but I managed. See and you said to not keep the back hoe when I moved.
That's all I managed to write this morning. I've wasted most of the evening and I'm finally starting to write. I also have memory card almost filled with photos and videos to go through.
It always takes longer to get from Lori's house to mine and visa versa than it theoretically should. There is always traffic. By the time Lori arrived it was too late to go to Trader Joe's as we planned. In fact we couldn't get to Chris's as early as I usually do. We did have time to exchange Festivus presents. We always give food, that's always the right size. I got her a honey from the holiday market; raw organic mesquite honey from Arizona and a cocoa powder honey mix. Yes chocolate with honey instead of sugar. I tasted them both at the booth and they were amazing. She got me filled chocolate balls. We like chocolate.
OK now I have to go to bed. I'll finish it in the morning.
It's morning Let's try again to get this written. I can't let the fact that I have a lot to write intimidate me.
Lori and I made it to Chris's early enough that the chocolavinator was ready well before the music started which is the only practical reason we needed to get there early. It takes 65 minutes in the oven. Once I popped it in we started socializing. The room was of course filled with friends.
One friend missing was Dan, Pesky's drummer. He couldn't be there because of his duties as a new father. Of course there's always some reason he has to run when I'm around. My theory is that he had a kid just so he'd have an excuse to avoid me. Ethan thought that was a brilliant example of narcissism. I just thought it was rational analysis.
Also missing was Eric the mandolin player. He was replaced by the lovely Kara Kulpa who also played the fiddle. I can't complain about adding a cute women so I won't hold it against Eric.
The big surprise for me of the evening was when Melissa walked in the door. I have not seen her since she became a mother. On our usual scale that's ages. I ran over to her and gave her a hug that pretty much squeezed the life out of her. I'm a bit enthusiastic in my affection. What's really weird is that she was invited by a friend of hers that went to school with Jake from Pesky J. Nixon. He asked her to go and she said, "That's my friends' house concert."
Who else was there, well Seth of course as he lives there. Gene and Isabel as they had Pesky at their house the next day and the shows were booked together. Becca, who used to live at the apartment made a surprise appearance as he has moved upstate. Coco from the First Acoustics house concerts was there on a busman's holiday. She lives in the hood. Yes I had plenty of people to talk to. I also had plenty of food. I don't think I had pigged out as much on such a variety of food at a house concert before.
The opening act was another friend, Bill Michalski. This was a family affair.
It's really easy to get the wrong impression of Pesky J. Nixon. They have a silly name and Ethan and Jake look like Muppets. I really should have pictures edited to back that claim except that they totally agree. And they talk like Muppets too. They don't sing like Muppets, not that there is anything wrong with singing like a Muppet. When they find time to sing between the banter, the music often comes from a different direction, the heart and soul. I will often complain about musicians that are funny to talk to but whose music tries to be too serious, not theirs. They aren't trying to be something they are not. They aren't avoiding the best parts of themselves to fit other people's conceptions. They are letting out what's inside them. They are musicians and singers, not just people with instruments and voices. They have things to say and do it brilliantly through song. They grow on me more every time I see them. They still have new band smell.
They have as much of a sense of the folk community as anyone I've met. They recognize how special it is. Their next album is covers of songs by their friends in the community that need to be heard, and a few by people that are heard but need to be their friends, like Tom Waits and Gillian Welch. Good thing I told them how to pronounce Gillian's name or it would be embarrassing when they were introduced.
After the show we hung out of course but weren't the last to leave, Lori was tired. We were almost the last to leave.
We got back and then didn't go straight to sleep. At least I had prepared the couch for sleeping before Lori arrived so I didn't have to do that then. Lori and I can always pretty much stay up half the night talking even if we are half asleep. I think we got to bed around 2 AM.
I planned on writing one entry about the entire weekend but I see that's not happening. Maybe I'll edit pictures tonight and have them up by tomorrow. Maybe not. I'm feeling a bit guilty as I haven't finished grading my calculus test that I gave on Wednesday. Not much I can do now and it isn't a terrible thing to take a week to grade a test. Now I'll make breakfast and get ready for school, poached eggs and Taylor ham are beckoning me.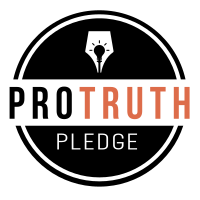 I signed the Pro-Truth Pledge:
please hold me accountable.







Memories: Not that Horrid Song - May 29, 2018
Wise Madness is Now In Session - May 28, 2018
The NFL and the First Amendment - May 27, 2018
On The Road Again - May 26, 2018
Oliver the Three-Eyed Crow - May 25, 2018



creative commons
This work is licensed under a Creative Commons Attribution-Noncommercial-Share Alike 3.0 License.
Horvendile December 05, 2011




Follow on Feedly