I became insane with long intervals of horrible sanity.
Edgar Allen Poe
The trouble with fighting for human freedom is that one spends most of one's time defending scoundrels. For it is against scoundrels that oppressive laws are first aimed, and oppression must be stopped at the beginning if it is to be stopped at all.
- H. L. Mencken
Many people would sooner die than think; In fact, they do so
-Bertrand Russell
What I have been telling you, from alpha to omega, what is the one great thing the sigil taught me — that everything in life is miraculous. For the sigil taught me that it rests within the power of each of us to awaken at will from a dragging nightmare of life made up of unimportant tasks and tedious useless little habits, to see life as it really is, and to rejoice in its exquisite wonderfulness. If the sigil were proved to be the top of a tomato-can, it would not alter that big fact, nor my fixed faith. No Harrowby, the common names we call things by do not matter — except to show how very dull we are ...
-James Branch Cabell
April 12, 2017 - 10:34 a.m.
I Shall Be Free
When I start writing the first thing that comes to my mind is what I'm feeling at that moment. That's why I so often say things like "I'm sleepy." That's how I'm feeling now. I feel that way too often. I will discuss it with my psychiatrist today. I'm guessing it's related to the meds I take.
Yesterday was Nisan 15, the first day of Pesach. The key word is "day" as after sundown it was Nisan 16, so last night was the second Seder. For me it was the only Seder. I had several important stops before then. That was unfortunate as the Seder is in Norwalk CT which is Northeast of here and I had to head into the City which is Southwest.
First stop was my PO Box at Columbus Circle. Then I went down to Penn Station. I had left by backpack on a bus and that's where the New York Transit lost and found is. The trick is to find it. There are only tiny signs pointing to it and when you get there you can't believe you are in the right spot. I should have taken a picture. It looks like one of those doors you find at subway stations that are not meant for the public, I always figured things are stored in them or maybe there is access to circuit breakers and such. The last thing you'd think is that it's a place for customer service.
There is ridiculous security in the lost and found. They have those security boxes like they do at some post offices, you can't open your door if the clerk's door is open. Only one can be open at a time. I had to pass my ID through that. Then I was told to sit and wait. A little later the guy came back with my bag and a form I had to fill out. Everything had to passed through that silly box with the one-way doors. But on the bright side I got my backpack back and it had everything in it!
I had to take the Metro North railroad to Norwalk but unfortunately that doesn't leave from Grand Central Terminal not Penn Station. I had an hour before the train left and I had one more vital thing to do, get coffee from Trader Joe's. I cannot face a morning without coffee. I should have had no trouble with time, it's just one subway stop away. I got there picked up the coffee and potatoes and got on the line that wasn't that long. It moved slower than any Trader Joe's line I'd ever been on. I have no idea why. I got a little worried about the timing. It's two trains up to Grand Central. I had bad timing with both. Still, I made it with a few minutes to spare. Good thing I knew exactly where I had to go.
Back to being sleepy. I fell asleep on the ride home. I woke up at the first stop, out of Manhattan, Greenwich CT. I heard the announcement that this was the train to New Haven and got nervous. "I'm on the train going the wrong direction, I'll never get home at a decent hour." I usually wake up with all my faculties but not then. I thought I was on my way home. I came to my senses but it was weird there till I did.
I didn't know who was picking me up at the train station till I saw Denny. I guess I need to give some backstory as I do every year on Pesach. I spend the holiday at the home of Louis and Sylvia, two of my sister Alison's oldest friends. They are not blood relatives but they are my once-a-year family. Nobody remembers how long we've been doing this but I'm thinking since about 1990. Denny and Marjorie are Sylvia and Louis's daughters. The other attendees are their friends and relatives. They are all my once-a-year family. I even have my name on my Haggadah.
Unfortunately, Louis was ill and had to stay in bed and miss the Seder. He usually leads the service but Marjorie and Denny stepped into the breach and did a great job.
I'm a devout atheist but I love Pesach also known as Passover. I've always thought of it as Jewish Thanksgiving. It celebrates the Exodus. There is no historical basis at all. The story has inconsistencies that have always bothered me. No matter, the Seder is great. The shortcut to explaining all Jewish Holidays is "They tried to kill us! We survived! Let's eat! That's the Seder. All Seders are good but we have the best Seder in this or any universe; we have kazoos. We also have toys and masks representing the plagues and things found on the Seder plate.
Even that is not what makes it great. It's that the entire ritual is a piece of audience participation performance art. We take turns reading from the Haggadah. There are parts we all recite together. We sing. It isn't at all solemn, it's fun. Ad libs are encouraged. Chad Gad Yaw becomes a race to see who can sing it the fastest. We hit each other with scallions representing the lashes of the Egyptian slave masters when we sing Dayenu.
It's not just fun, it's not just art. It's also an act if social conscience. The holiday celebrates the liberation of slaves. It's a time to remember all oppressed people. There are prayers for peace. We want not just our own freedom but freedom and peace for everyone. Sylvia made an effort this year to make the Haggadah less male-centric. The Four Sons are now the Four Children. This is an addition to this year's Seder.

I had company on the way home, Denny, Marjorie, Leah, and Corrinne, all live in the City and took the train home too. Leah and Corrinne are sisters that go every year. I can't forget the other lovely young lady that was in our party, Matilda, Denny's dog. It's been over 40 years since I had a dog but I still miss living with one. I can't resist petting and playing with them when there is one around. We found the seats that face each other so we could sit together. I was lucky as we left early enough so that I could catch the last train that stops at Fordham in the Bronx. That saves me a lot of time getting home. We were unlucky that the train was 19 minutes late.
What important thing have I forgotten? You should know. The food! It's Passover so only one thing really counts, the chocolate covered matzoh that Denny or Marjorie got at the Chocolate Room. Remember that? I celebrated my birthday there once. It was salty. I never had salty chocolate matzoh before. It was amazing. There was also halvah. There was also dinner food, chicken, meatloaf, salmon, sides, etc. Sorry when there's halvah and chocolate covered matzoh those things fade from my memory.
The Seder is my one night as a Jew. I love looking at Facebook and seeing so many other secular Jewish friends celebrating. I'm not the only one that thinks that this ancient holiday that commemorates something that didn't happen is important. Chag Sameach to all, everyone.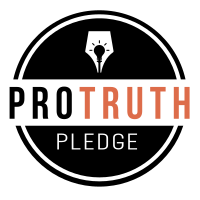 I signed the Pro-Truth Pledge:
please hold me accountable.







Memories: Not that Horrid Song - May 29, 2018
Wise Madness is Now In Session - May 28, 2018
The NFL and the First Amendment - May 27, 2018
On The Road Again - May 26, 2018
Oliver the Three-Eyed Crow - May 25, 2018



creative commons
This work is licensed under a Creative Commons Attribution-Noncommercial-Share Alike 3.0 License.
Horvendile April 12, 2017




Follow on Feedly