I became insane with long intervals of horrible sanity.
Edgar Allen Poe
The trouble with fighting for human freedom is that one spends most of one's time defending scoundrels. For it is against scoundrels that oppressive laws are first aimed, and oppression must be stopped at the beginning if it is to be stopped at all.
- H. L. Mencken
Many people would sooner die than think; In fact, they do so
-Bertrand Russell
What I have been telling you, from alpha to omega, what is the one great thing the sigil taught me — that everything in life is miraculous. For the sigil taught me that it rests within the power of each of us to awaken at will from a dragging nightmare of life made up of unimportant tasks and tedious useless little habits, to see life as it really is, and to rejoice in its exquisite wonderfulness. If the sigil were proved to be the top of a tomato-can, it would not alter that big fact, nor my fixed faith. No Harrowby, the common names we call things by do not matter — except to show how very dull we are ...
-James Branch Cabell
February 12, 2017 - 10:23 a.m.
Fantasy League vs The Avengers
A miracle just happened, it's 9:07 and I started to write! This is how things are supposed to go but rarely do. I got myself to not look for something else of interest on the Internet and to open Word. Give me a cookie. I'm not listening to chamber music as I write this because it's Sunday so I must listen to A Thousand Welcomes on WFUV; I need my weekly Irish music fix curated by Kathleen Biggins later in the day I'll get my Irish up again listening to Ceol na nGael hosted by Shannon Spillane and Megan Townsend. As usual I'll be missing Bob Sherman and John Platt because I won't be home. There's no way I'm going to miss tonight's show but I am not looking forward to going out in this weather. I turned the heat up but the wind is so strong the room is having a hard time getting warm. I'm in my usual hoodie, sweats, and fuzzy slipper-socks and I'm still cold.
Yesterday I did something unusual for me, I went to a party with no music, no musicians, and no women. I do this once a year, it was my fantasy baseball team's party hosted by the champion. This year that was Tom of The Master Batters.
I go to this party every year, I think I missed one and that was when Chris, who I brought into the league, the member I see the most often won. I think it was because my life was in turmoil. I was afraid I would have to miss this year as the party was in Island Park on the south shore of Long Island and I live on City Island and do not have a car. It would take two and a half hours to get there. I could go because Larry drove me. He lives in Englewood and I am not very far out of the way for him, he drove. That was extra good because I have not seen him since the draft and it gave us quality time. There was a time when our lives were different, when he was the member of the league I saw the most often. I met him through playing bridge but he also went to a zillion sporting events with Alan and me.
The league events are my official times for male bonding. The league started in 1989 and I am an original member. We've been doing this a long time. The social participation has declined over the years but this year we had a great turnout. Angelo, Ira, Chris, Joe, and Nick were there in addition to Tom, Larry, and me. We met at a bar, The Local Ale House; another unusual thing for me. I had a beer! No lie, this was really me doing these things. I also had four slices of pizza, and three chicken wings; see, it really was me.
One league stalwart, our commissioner, Marc was not there. He is the reason I'm in the league, I was his partner at the start and the only one I knew. He never misses the parties but he had a commitment. We talked to him on the phone from the party. I should call him this week and give him a rundown of what happened.
For the first time, we discussed making extensive rule changes. I have had some ideas for years that I never formally submitted. This year Tom submitted his so I submitted mine and others chimed in. I'm voting against the Tom's initial suggestion and I think that won't be adopted but it's close, the polling gives it the same chance that Trump had of winning the electoral vote, a little under 30%. I had to throw that in because Larry and I discussed how people don't understand how these things work. Five Thirty-Eight and the Upshot kept highlighting what a real chance Trump had a winning, As the Upshot put it, it was close to the odds of a kicker missing a 40-yard-field goal. They did not get the election wrong. They gave the odds. They came very close to nailing the easier to predict popular vote. Think of it this way. If someone said when you roll one die that you probably won't role a one or two she is not wrong if you roll a two.
OK, that's it for politics. Now back to male bonding. I just realized something, this might be the first league party that Angelo and I did not bring up Star Trek. We always talk geek media. Did we do that at all? We did discuss The Beverly Hillbillies when I referred to the pool table as "The fancy eating table."
I told you yesterday I was out of eggs. I asked Larry if we could stop at Trader Joe's on the way home. He used to live in the area and knew there was one right on the way. WooHoo. He went shopping too as this was more convenient that the nearest one to him in Jersey. I love it when a plan comes together.
I wimped out last night and did not go to see Abbie Gardner at the PostCrypt. The show was late and it takes me a long time to get there. Instead when I got home I got all cozy in my sweats and watched TV and played on the computer. I saw Captain America: Civil War. It was the first of the Avenger series that I did not like. It was OK but it couldn't get the mood right and it focused on issues that you can't think about too much in a superhero film. The Avengers accidentally killed a lot of people while disposing of a bomb on a mission. They felt guilty about causing so much collateral damage and the world tried to put them under UN control. Then for the rest of the film they keep endangering people, wreaking havoc on the roads that in real life would kill so many people. I often think about that when I watch superhero stories but can usually suspend my disbelief. There are exceptions, when the Thing smashed a truck to prevent it from hitting someone, it was hard to believe he didn't at least cause the driving serious injury. Spider Man was in the story, as a high school kid, and kindly gray-haired Aunt Mae was a beautiful young woman. Sorry you can't do that to canon.
Back to breakfast and food. Yesterday I made my grits with Taylor ham, cheddar cheese, and butter, instead of eggs. I was great. Thank you, Carrie for pointing out that grits are a butter deliver system. I'm going to tag her and she's going to read this and wonder, "why the hell was I tagged?" till she gets to this.
Now to make today's breakfast. I finished this at 10:16, that smells like victory. I'm seeing Robinson & Rohe at the House of Love tonight. It will take me forever to get there but it's still a home game. There will be a lot of love in that house.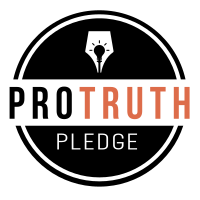 I signed the Pro-Truth Pledge:
please hold me accountable.







Memories: Not that Horrid Song - May 29, 2018
Wise Madness is Now In Session - May 28, 2018
The NFL and the First Amendment - May 27, 2018
On The Road Again - May 26, 2018
Oliver the Three-Eyed Crow - May 25, 2018



creative commons
This work is licensed under a Creative Commons Attribution-Noncommercial-Share Alike 3.0 License.
Horvendile February 12, 2017




Follow on Feedly