I became insane with long intervals of horrible sanity.
Edgar Allen Poe
The trouble with fighting for human freedom is that one spends most of one's time defending scoundrels. For it is against scoundrels that oppressive laws are first aimed, and oppression must be stopped at the beginning if it is to be stopped at all.
- H. L. Mencken
Many people would sooner die than think; In fact, they do so
-Bertrand Russell
What I have been telling you, from alpha to omega, what is the one great thing the sigil taught me — that everything in life is miraculous. For the sigil taught me that it rests within the power of each of us to awaken at will from a dragging nightmare of life made up of unimportant tasks and tedious useless little habits, to see life as it really is, and to rejoice in its exquisite wonderfulness. If the sigil were proved to be the top of a tomato-can, it would not alter that big fact, nor my fixed faith. No Harrowby, the common names we call things by do not matter — except to show how very dull we are ...
-James Branch Cabell
December 27, 2016 - 10:38 a.m.
Parasite or Symbiote
It's only 9:35 and I'm starting to write. That's pretty good, especially as there is nothing I'm racing to tell you about which makes it harder to get myself started. Once I'm started I can always find something to write about.
Yesterday was Boxing Day. That has absolutely no relevance to anything else that I'm going to write about but since I was a little kid and discovered that the British celebrate Boxing Day I have noted the day and called it that. The fact that it amuses me and that I've continued to do this since I was a kid, says quite a bit about the way my mind works.
What is relevant is that it was Monday so I went to the Village to get half-priced bagels from Bagel Bob's. They should pay me, I give them free publicity. The half-price sale starts at 4 PM. Bagel Bob's where all your bagel needs are met. One convenient location, 51 University Pl, New York, NY 10003. Damn, the don't have a Facebook page for me to tag. They will never read this and give me free bagels. I have journalistic integrity and don't do pay for play so what I wrote stands. The advertising department is totally separate from the editorial department.
Who knows what my next Monday stop is after bagels? It is the same most weeks. Yes, that's right, Trader Joe's. They don't give me free stuff either. I took a different route there and was rewarded. I heard someone call my name. It was a woman in a big hood, I could barely see her face. I couldn't figure out who it was. She realized that and said, "It's Maura" and took off her hood. I'd feel bad except at Falcon Ridge circa 2002, the year they didn't play but had a booth selling clothing, I went over to see what they had and say hello. I was wearing my big hat and wraparound sunglasses and Maura didn't recognize me till I took them off. Now we're even. I love running into friends especially when we both have time to stop and talk like we did yesterday. I'm going to see Pete and Maura with Brianne on Friday. We are planning to spend the afternoon together too. That will be good, spending time with people that are good for my psyche.
When I got home, I was lazy and didn't make dinner. I just made peanut butter on a bagel. Bah! I forgot to freeze the bagels. Once again, I'm an idiot. It is so hard not having a brain. I also don't have an appendix, gall bladder, and terminal ileum. I don't miss them as much. No Wizard of Oz character sang, "If I only had a gall bladder."
I watched the Librarians on TNT. I didn't realize they are six episodes into the season. I'm catching up. I watched the first last night. I love that show but this episode was a disappointment. I always praise how the show strikes the right balance between serious and funny. This one didn't. The humor seemed forced and took away from the drama. I'll have to see if that's what the new season will be like or if it's just that episode.
I have a ton of things in my Diary Ideas list. Most of them are about the election and now will probably never be written. I'll tackled the most recent; it just goes back six days. Jean thanked me for coming to her Christmas party. I said that I'm the one that should be thanking her, and I did. I know that's just the way social convention works. But it got me thinking about musicians thanking me for what I do. I always joke that I'm a parasite but there's a kernel of truth to that. Musicians give me comps and CDS and then thank me. I know very well what I do. I write, I publicize, I sell merch; perhaps most importantly I express my appreciation for their music and I do that well. See, I'm not overly modest or self-loathing. I know that I'm intelligent, amiable, and can express myself well. So why do I feel like a parasite? None of that requires effort on my part. Not doing those things would require effort. I hate living in a world where these people are not stars and I do my best to make the world fit my ideals for it. That's part of why I write this.
This was totally unintentional but this goes back to what I was joking about early, getting free bagels from Bagel Bob's. I tell you how good they are every week. I praise Trader Joe's all the time. I don't expect them to give me freebies. I'd love them, I'd accept them, but don't expect it. I get them from musicians that have so much less to give.
This just clicked. I have thanked people for existing. That's what the musicians are doing. Now that I can understand. I'm not even going to say that I don't deserve it. It's not a matter of deserving. Being thankful for existence just happens. It does not need justification. It's how you feel. So maybe I'm a symbiote not a parasite even if it doesn't take effort on my part.
Part of me is screaming, "you're making excuses; you're a parasite." Be quiet that part of me. I am not going to listen to you. Instead I'm going to make breakfast than do things that I need to do to survive. Today I'm going to be good and then get rewarded with a bacon/potato/cheese tart.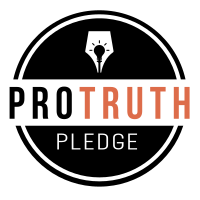 I signed the Pro-Truth Pledge:
please hold me accountable.







Memories: Not that Horrid Song - May 29, 2018
Wise Madness is Now In Session - May 28, 2018
The NFL and the First Amendment - May 27, 2018
On The Road Again - May 26, 2018
Oliver the Three-Eyed Crow - May 25, 2018



creative commons
This work is licensed under a Creative Commons Attribution-Noncommercial-Share Alike 3.0 License.
Horvendile December 27, 2016




Follow on Feedly