I became insane with long intervals of horrible sanity.
Edgar Allen Poe
The trouble with fighting for human freedom is that one spends most of one's time defending scoundrels. For it is against scoundrels that oppressive laws are first aimed, and oppression must be stopped at the beginning if it is to be stopped at all.
- H. L. Mencken
Many people would sooner die than think; In fact, they do so
-Bertrand Russell
What I have been telling you, from alpha to omega, what is the one great thing the sigil taught me — that everything in life is miraculous. For the sigil taught me that it rests within the power of each of us to awaken at will from a dragging nightmare of life made up of unimportant tasks and tedious useless little habits, to see life as it really is, and to rejoice in its exquisite wonderfulness. If the sigil were proved to be the top of a tomato-can, it would not alter that big fact, nor my fixed faith. No Harrowby, the common names we call things by do not matter — except to show how very dull we are ...
-James Branch Cabell
January 17, 2016 - 5:28 p.m.
A Tale of Two Islands, Long and Klezbos
Welcome to a late afternoon breather edition of Wise Madness. There's no time for photos. I have three shows coming up tonight and have to finished this and make dinner before then. I have two shows to write about now. This is a bit wild even for me.
Last night I went to the annual Port Washington edition of John Platt's On Your Radar featuring three OYR alumni, Caravan of Thieves, Roosevelt Dime, and Matt Nakoa. They are also three of my favorite acts. Caravan of Thieves is on the short list top acts I discovered at OYR so very appropriate they played this special show. Roosevelt Dime and I think Matt I discovered at NERFA. Thanks to NERFA I discover many OYR acts the same time John does.
The problem with seeing shows at the Landmark on Main Street is getting there. It's just a five-minute walk from the Long Island Railroad but it's the one line that you can't get to from Brooklyn. I was going to take the LIRR Babylon line out to Merrick where Gene and Isabel could pick me up but they were leaving around at the time when there's the only train there that doesn't connect with a Brooklyn train. So I ended up taking the subway up to Penn Station then the LIRR to the end of the Port Washington Line. I was an idiot not once but twice making the trip. Now I could just take the
all the way to Penn Station but it runs local in Brooklyn so I took the
. I was supposed to change at Nevins street but forgot I was on the
not the
and stayed on. When I got to Wall Street I caught my mistake. So I got off at Fulton to switch to the
and found that it wasn't running. So I walked to the
or
from there. That's a long walk as opposed to be on the same platform like it is at Nevins. God knows how many trains I missed. The upshot is that I got to Penn only 15 minute before my train left so I didn't have time to get dinner. I stopped at the Philly Cheese steak place and ate it on the train. I knew I wanted to be in the first car so I made sure to get on at the eighth avenue end of the station. That would be great if I were going on Jersey Transit, which is why I'm usually at Penn station. It was only when I got to Port Washington that I noticed I was in the back car. That added two or three times to my trip. I ended up getting to the Landmark about 15 minutes before show time which is find except it took away my socializing time.
When I got there I gave my name at the box office, I help publicize the shows so I'm on the guest list. I wasn't. I texted John and someone went to check with him. I got my ticket and it was a good seat in Row E. The best part is that behind me and just one seat over were Gene & Isabel. So I got some socializing in.
Matt has a very diverse repertoire so you don't know what you'll hear when you see him. I was glad to hear mainly piano songs though his guitar playing has gotten so good that the gap has narrowed. He's a natural musician with both musical chops and pizazz.
Roosevelt Dime was up next. They've changed quite a bit since they started as they no longer have a horn section. There's less New Orleans to their sound and more, what is it? Well there's more Craig Akin for sure, he joined the band and plays bass. The songs are also more lyric driven. They still get your blood flowing and your body moving.
Caravan of Thieves is just like Caravan of Thieves. They have also evolved and in a similar way, there is less Gypsy jazz and more lyric driven songs. There's also more percussion. There are also new members, brand new players on violin and bass. This was their second show. They are so new I don't remember their names. OK OK I don't know the names of people I know for year. What they haven't changed is combining great musicianship with great showmanship. I realized that they are band that theoretically I'm not supposed to like. Their performance is not naturalistic but filled with stagecraft. But they do it so well. It doesn't come off as fake but as fun. I can't resist them
I got in some socializing during the breaks, I talked to Lori not LORi who manned the WFUV table, Fred, and of course Gene and Isabel. I was thinking of asking Matt for a ride back to Brooklyn when Gene told me that Coco and Bruce were there. So I asked them and halved my travel time. More as I would have had to wait for a train. And of course I go to talk to them on the ride home.
This morning I had to make an early, for me, start which is why I didn't write. I met Marti and her husband Dan at City Winery for the Klezmer Brunch. This was a special double feature with Isle of Klezbos and Metropolitan Klezmer, the two band share personnel. It was an APAP show which stands for something. Now I could look up what it is but instead I'll just vamp on the words I don't know, Association of Presenters And Pachyderms. I didn't see any pachyderms at the show; mores the pity. I did see two presenters I know, Anne Saunders from the Falcon Ridge and Barbara Manners the empress of Ridgefield Folk Music. They were sitting at the table behind me so I didn't see them till I got a tap on my shoulder from Anne. She had her back to me and it was Barbara who recognized the back of my head. I've seen Anne in passing but this was our first chance to actually talk. Barbara I know well.
I thought I hadn't met Dan, Marti's husband but I had, 12 years ago, before they were married. I actually remember the day but didn't realize he was the guy she married. I don't think I knew they were serious so didn't file him in my memory banks. I recognized him from Facebook. Marti is one of those people on my perpetual "we need to see each other more often" list. This was the second time the last few months so we are starting too. Weird thing, at a show in downtown Manhattan everyone I knew in the audience lives in Connecticut.
This was a great how, neither band plays straight klezmer, we heard klezmer mixed with reggae, salsa, Merengue, Broadways, and jazz. You hear the name "Isle of Klezbos" (yes they are lesbians playing klezmer) and you expect a goofy show. They aren't goofy. Eve Sicular introduces the songs for both bands and her approach is scholarly, you'll learn a ton at each show. Her sense of humor is dry The key though is that musically they got it. They don't just play their instruments well but their sensibilities are great. They make all the right decisions on how to play the songs. My favorite factoid I learned from her is that the Hora is not the song you dance to after the wedding but the processional played before the wedding. But she said, "if you hire an event we'll play whatever you call a Hora." This lead me to name my Isle of Klezbos tribute band Hora Whores. Somebody must have used that name already.
We certainly got our money's worth, both bands did full sets so we got two shows for the price of one, three hours of music with a break where they performers could eat their brunch. I actually ate before the show to save money. I forgot to have my second cup of coffee so I did order that. They gave me about 7 refills without asking. I drank them. Yes, I'm wired and I'm going to warm up my leftover coffee from breakfast and drink it with dinner.
Anything else I need to cover? I had one thing but I decided to deal with it in therapy not here. In my mind blogging and therapy are two sides of the same coin. It's where I let what's in my head out. There's actually a lot more about all the acts that is still in my head. The On Your Radar bands I've seen many times before so you could search and see what else I had to say about them.
I have a musical triple header tonight all at Rockwood. No it's only a double header, I had the time for one wrong. Well I could do two and a half but I won't. My original plan was to see EVA, Kath Buckell's band, I haven' seen Kath in ages and she was once on my most seen list, and then Darlingside. Then last night on Instagram Kristin Andreassen posted a pic of Critter playing at Rockwood last night, I knew that I was missing Jean Rohe and Nellie McKay but I didn't know about him and commented that. Then Kristin asked if I was seeing her and Steph tonight. I hadn't seen that they were playing too. I thought they were later but they actually start right before Darlingside. As their show is free and they are playing with Anna and Elizabeth and Teddy Thompson I'm going to see them. So it's only a double header tonight. That means I missed Darlingside two nights in a row. I didn't count them before on Saturday as I thought I'd make up for it today. OK next time they are in town they win the conflict. Now I feel like a piker seeing just three shows in one day after thinking it would be four.
Now to make dinner. Hot dogs and gnocchi are on the menu.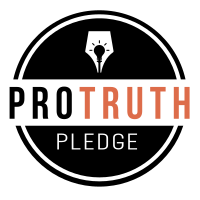 I signed the Pro-Truth Pledge:
please hold me accountable.







Memories: Not that Horrid Song - May 29, 2018
Wise Madness is Now In Session - May 28, 2018
The NFL and the First Amendment - May 27, 2018
On The Road Again - May 26, 2018
Oliver the Three-Eyed Crow - May 25, 2018



creative commons
This work is licensed under a Creative Commons Attribution-Noncommercial-Share Alike 3.0 License.
Horvendile January 17, 2016




Follow on Feedly