I became insane with long intervals of horrible sanity.
Edgar Allen Poe
The trouble with fighting for human freedom is that one spends most of one's time defending scoundrels. For it is against scoundrels that oppressive laws are first aimed, and oppression must be stopped at the beginning if it is to be stopped at all.
- H. L. Mencken
Many people would sooner die than think; In fact, they do so
-Bertrand Russell
What I have been telling you, from alpha to omega, what is the one great thing the sigil taught me — that everything in life is miraculous. For the sigil taught me that it rests within the power of each of us to awaken at will from a dragging nightmare of life made up of unimportant tasks and tedious useless little habits, to see life as it really is, and to rejoice in its exquisite wonderfulness. If the sigil were proved to be the top of a tomato-can, it would not alter that big fact, nor my fixed faith. No Harrowby, the common names we call things by do not matter — except to show how very dull we are ...
-James Branch Cabell
August 15, 2012 - 8:36 p.m.
Reflected Microwaves
I have to go to a funeral today, Rona's mother died, so I will be good and get ready to leave on time before I finish writing this. I'll start now while I'm drinking my coffee then it's shower, dress, and write more if I have time.
Last night I went to the August installment of John Platt's On Your Radar. John's guests were Kath Buckell (pronounced like belt buckle), Marc Von Em, and Rock, Paper, Scissors.
I do the Facebook promotions for the series and I tried something different this time. I was more active. I wrote the artists and asked them to send out invitations to the FB event and I posted videos. It seems to have paid off. August is usually the slowest month in New York yet we had a packed house. I'll try it again next month.
I got there early and still found many of my friends there already. In addition to the usual crowd there was a strong contingent of WFUV Question of the day players, Suzanne, Damon, Fred, and Bill. All of us but Bill sat at the same table. I'd love to see more people from the group join us. On Your Radar is as much about socializing with other music lovers as it is about the music itself. Jeremiah Birnbaum came in a bit after we sat down and joined us, well actually he joined Hesch at the table right behind me. I love being surrounded by friends.
I see I am not going to finish this before the funeral. I'll pick up here when I get back.
I'm back. I've been back for hours and hours. I sat down at the computer. Checked some things; then collapsed. I hate when that happens. I was just too tired to do anything so I sat down and took a nap. I know that should be laid down but the only place to lay down in my apartment is my bed and there's no TV in there and it's too hot without the AC on. I really could use a bigger couch or my recliner. I just did something I never do. I made coffee after breakfast. Let's see if that gets this finished.
So where was I? Oh right On Your Radar. I go to On Your Radar no matter who is playing. I have faith in John's taste. I don't always agree with him but I do often enough to make going worthwhile. Of course our tastes are similar enough and we run in the same circles that I usually know at least one of the performers. This month it was the last act Kath Buckell. Usually I go in blind about the performers that I don't know unless I hear them on John's show. This time since I put videos up I knew a bit more. As soon as I went to the Rock, Paper, Scissors website I saw why John liked them. They fit dead center of his sweet spot, a female harmony trio. But here's the thing, that actually lessens my expectations. John will grade them on a curve that I won't. I have my own sweet spot. I'll get to that later.
So what did I think of Rock, Paper, Scissors? They didn't need the curve. They rock like Slayer used to. Sometimes the jokes aren't for you. That was for Carey and David Morreale. . The band doesn't just make beautiful 1-3-5 harmonies. They explore the harmonic universe. They aren't afraid to boldly go where no band has gone before. I'm not afraid to split infinitives. On some of the songs they reminded me classic prog rock, in particular Renaissance. On others they get funky. An ordinary band doesn't do both those things. Rock, Paper, Scissors is not ordinary. Yes they sound beautiful but that is never enough for me. They engage my mind, that is what matters.
It took me a while for me to realize how much I enjoyed Marc von Em. He doesn't have the musical pyrotechnics of Rock, Paper, Scissors. He's one guy with a guitar. He reminded me a bit of Hamell on Trial. Of course it's been so long since I've heard Hamell on Trial I'm not really sure he's the singer I mean. Most of his songs were talking in rhythm and on pitch, not lyrical. Which oddly is another way of saying they are about the lyrics. The song that won me over was about personal space. He sung about the guy that tailgaits you and blames you for slowing him down even though there is a line of cars ahead of you and couldn't go faster if you wanted to. It's a universal experience, at least to those who drive. I found myself in total emotional synch with him. What more can you ask of a singer/songwriter? He's more than clever lyrics though. Part of the magic is the guitar playing. Then on the last song he switched gears. John Platt whispered to me "Van Morrison." He nailed it. I repeated it to Suzanne who said that Damon had just said the same thing to her. I guess it's true. I spoke to Marc after the show and he told me that people often say that to him.
Last up was Kath. Have I run out of praise for her? I discovered her at NERFA 2010. I was thinking about sweet spots and things that could prejudice my judgment. I met Kath socially first. We sat together at dinner the first night of NERFA. I enjoyed her company immensely, she has an Australian accent (one of my sweet spots), and is gorgeous. I had plenty of reason to be biased in my judgment of her. I only heard her do a few songs at one showcase, the one for people that don't have showcases. I thought she was really good, good enough to invite to The Budgiedome but was still afraid that I might not be judging her purely on her music She convinced me of that at Falcon Ridge when I heard her perform not just her Budgiedome set but also sang just for me. But then process of winning me over was still not over. That took the first time I heard her with her band. That was a revelation. Her songs impressed me most with the lyrics. It wasn't till I heard her with the band that I realized how great the music was. The effect was very much like Fairport Convention, classic folk rock. All thoughts of my being biased were driven away. Kath's music is great and I'd think that if I didn't like her as a person at all.
Of course I do like her as a person. Thanks to Hadar, I discovered that Monday was her birthday. John and I decided to get her a birthday cupcake from the cake shop next door. I even got a candle and we presented it to her after her set.
I made no attempt to make a quick getaway I stayed after the show to talk to people. There were too many friends there whose company I enjoyed and I wanted to introduce myself to Marc and Rock Paper Scissors.
I was good and didn't have dinner out but waited till I got home and finished the soup I had left over from the day before. Something unexpected happened to it. When I reheated it the pepper that I had chopped up and put it in totally dissolved. That made the entire soup much hotter than the first day. Next time I try it I'll have to remember to put in much less ground red pepper. I liked it but I'm pretty sure most people would have considered it much too hot.
Now I have to make tonight's dinner. It's late but I want to go to the store and pick up some sort of bread to put my kielbasa on. I'm not actually sure it's kielbasa, it might be smoked sausage. Whatever it is I don't want to eat it on slices of wheat bread. I also need some OJ. So that means actually finishing this, getting dressed, and going out. The Coffee helped so I'll have the energy. I just have to stop procrastinating and get moving.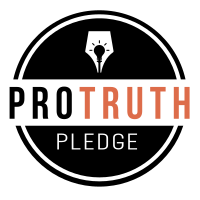 I signed the Pro-Truth Pledge:
please hold me accountable.







Memories: Not that Horrid Song - May 29, 2018
Wise Madness is Now In Session - May 28, 2018
The NFL and the First Amendment - May 27, 2018
On The Road Again - May 26, 2018
Oliver the Three-Eyed Crow - May 25, 2018



creative commons
This work is licensed under a Creative Commons Attribution-Noncommercial-Share Alike 3.0 License.
Horvendile August 15, 2012




Follow on Feedly