I became insane with long intervals of horrible sanity.
Edgar Allen Poe
The trouble with fighting for human freedom is that one spends most of one's time defending scoundrels. For it is against scoundrels that oppressive laws are first aimed, and oppression must be stopped at the beginning if it is to be stopped at all.
- H. L. Mencken
Many people would sooner die than think; In fact, they do so
-Bertrand Russell
What I have been telling you, from alpha to omega, what is the one great thing the sigil taught me — that everything in life is miraculous. For the sigil taught me that it rests within the power of each of us to awaken at will from a dragging nightmare of life made up of unimportant tasks and tedious useless little habits, to see life as it really is, and to rejoice in its exquisite wonderfulness. If the sigil were proved to be the top of a tomato-can, it would not alter that big fact, nor my fixed faith. No Harrowby, the common names we call things by do not matter — except to show how very dull we are ...
-James Branch Cabell
July 15, 2015 - 10:18 a.m.
On Your Robert Watson-Watt's Invention
Stop the presses. I am starting to write this before 9 AM. I got up early today. I'm also having crushing anxiety. This is a distraction. If I think about this I won't be thinking of things I'm anxious about.
Yesterday I was going to go to the Brooklyn Botanic Garden but it rained. I was going to take care of important things but I couldn't overcome anxiety. I did make it to John Platt's On Your Radar. It was the second Tuesday of the month and that's what I do. Last month I got three one minute after doors and somebody took my table. We need to reserve three tables but Rockwood had only two reserve signs. So yesterday I made sure to get there early. I made great time so arrived at 6, doors aren't till 6:30. I can go in before doors. I don't even say anything anymore. Usually there is someone playing that I know and I socialize with them. This time I knew no one. The performers were, Jon Regan, Queen Esther, and Flagship Romance. Is it sad that I'm proud of myself for remembering that the next day? I help promote the show, I really should know who is playing. I introduced myself to each of them. Then I went upstairs and hung out with Fred for a bit. I went back down when John arrived because I discovered I screwed up. The reserve signs were in the second row, not the first and I moved them. But they were supposed to be there. We needed to reserve more tables and it was John's stuff on the tables that are usually reserved.
Just realized that I didn't have as many friends at the show as usual. Dan and Phyllis sad behind us and Bob was there the second month in a row. But that was about it other than the front row regulars.
I took pictures. Oddly I think this month the give a good indication of what to expect from the bands. Well OK not for Queen Esther.
Flagship Romance plays tight harmony and upbeat songs.
Queen Esther plays what she calls African American Americana. Or is that Black Americana. It's Americana. But what you wouldn't guess is that a lot of it is country.
Yep, Jon Regan is a Jewish guy from New Jersey playing piano tunes. Is it wrong that I see the name "Regan" and think "Phil Regan" the Cubs relief pitcher known as "The Vulture?"
I had two sets of social plans after the show and neither worked out. First I was going to meet Laura Bowman. I had met her when she backed Fred Gillen and Matt Turk at On Your Radar. She had a set the same time as the second half of last night's show. I went to the room above Rockwood 3 but couldn't find it. It was crowded. So we might have just missed each other. I realized we didn't have each other's cell numbers. We should have exchanged them. It's not an easy place to meet. It's crowded.
Then I was going to go to my baseball League's all-star party but when I texted I found it was already breaking up. So there went those plans. I considered going to Rockwood 1 to watch the end of Sasha Dobson's set then watch Michael Daves. It didn't look insanely crowded .But I hadn't eaten and went home.
I post links on Facebook to my blogs from five and ten years ago if I think they hold up. Five years ago today I wrote, And the Band Played Waltzing Matilda. It was largely about that song that is not the Australian National Anthem. I tagged Fred an Pam who are Aussies and we discussed the song in comments and now I want to write more about it. I went to listen to more versions of it and found another by Slim Dusty. I only know him from videos of "Waltzing Matilda," he seems to own the song. So here he is at the 2000 Sydney Olympics backed by a stadium of people.
That made me hunt down a video I usually hunt down on Robert Burns's birthday. Eddi Reader singing "Old Lang Syne" at the opening of the new Scottish Parliament building.
I listened to both theses last night and I'm listening again. I'm moved again.
Fred said that "Waltzing Matilda" is not the national anthem because it's "off message." And yes it is. It's about a hobo nabbing a sheep and getting killed for it. It doesn't sing the praises of Australia. "Old Lang Syne" doesn't wax poetically about Scotland. They are better. OK I'm an American and have never been to either country. I don't know what I'm talking about. But to me "Waltzing Matilda" IS Australia and "Old Lang Syne" IS Scotland. Those crowds seem to feel that way. The director of Fermilab the premier American particle physics center was once asked by a congressman what relevance the lab has to national defense. He replied, "nothing except that it's one of the things that makes the nation worth defending." That's how these songs make me feel. I like a country that takes those songs to heart. They do a lot better job than "The Star Spangled Banner," "O Canada," or "God Save the Queen." I'm sticking to songs in English that I understand.
Is there an American song that does the same? I know I'd pick Woody Guthrie's "This Land" but would a stadium filled with people join in with the same feeling? I don't know. It works for me but that's not the same thing. Of course we are a lot bigger country, far more diverse. Not sure if any song could unite us like that.
Wow I'm finished a 10:17. I don't do that often. I have important anxiety inducing things to do today. Wish me luck.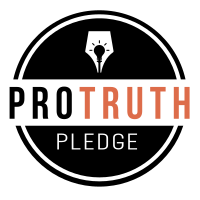 I signed the Pro-Truth Pledge:
please hold me accountable.







Memories: Not that Horrid Song - May 29, 2018
Wise Madness is Now In Session - May 28, 2018
The NFL and the First Amendment - May 27, 2018
On The Road Again - May 26, 2018
Oliver the Three-Eyed Crow - May 25, 2018



creative commons
This work is licensed under a Creative Commons Attribution-Noncommercial-Share Alike 3.0 License.
Horvendile July 15, 2015




Follow on Feedly