I became insane with long intervals of horrible sanity.
Edgar Allen Poe
The trouble with fighting for human freedom is that one spends most of one's time defending scoundrels. For it is against scoundrels that oppressive laws are first aimed, and oppression must be stopped at the beginning if it is to be stopped at all.
- H. L. Mencken
Many people would sooner die than think; In fact, they do so
-Bertrand Russell
What I have been telling you, from alpha to omega, what is the one great thing the sigil taught me — that everything in life is miraculous. For the sigil taught me that it rests within the power of each of us to awaken at will from a dragging nightmare of life made up of unimportant tasks and tedious useless little habits, to see life as it really is, and to rejoice in its exquisite wonderfulness. If the sigil were proved to be the top of a tomato-can, it would not alter that big fact, nor my fixed faith. No Harrowby, the common names we call things by do not matter — except to show how very dull we are ...
-James Branch Cabell
May 11, 2017 - 11:04 a.m.
Banding Together via RADAR
I have two hours before I have to leave for therapy but haven't eaten or gotten dressed so this counts as time pressure, just what the guy in therapy for anxiety needs. This means no looking at Facebook till I'm finished writing.
Last night I went to John Platt's On Your Radar; this month's guests were The Gaslight Tinkers, The End of America, and Rorie Kelly and the Triceratones. I left home later than I wanted and once again forgot my camera. I arrived just when I wanted to. I just didn't have time to grab a slice first. I go down before doors open to check things out and schmooze with the musicians. When I got in the room the chairs were still up on the tables. I was afraid things were running late but they weren't, The Tinkers had already sound checked. The one thing that needed my attention was reserving the front row. There are supposed to be reserve signs on them. I have to find a pad and keep it in my bag so I can make reserve signs when the server forgets to. I had to hold people off till John and Richard and Viki arrived; that makes me uncomfortable.
I am friends with EOA and the Tinkers but never met Rorie though we are Facebook friends. They sound check last so I ended up spending the most time schmoozing with her. I saw a bunch of people standing around that I didn't know and asked, "Which one of you is Rorie?" When she owned up to it I introduced myself. She's now thinking, "damn if I had only kept quiet he'd have stayed away." She had a sauropod pendent on. I'd say Apatosaurus but I don't see well so I can't be sure. Specifics don't matter. It's a dinosaur; I praised her for it. She said that all the band members wore dinosaurs as they are the Triceratones. I asked if I could marry the band. I told you she regrets meeting me. I didn't even know they were all women. I thought the guy she was talking to was in it. I'm pretty sure he's her husband. Rorie said that I had to give the band a goat as the bride price. She's my people. So is her husband.
Rockwood Music Hall 3 was packed. I don't know if it was a sellout but it was close. As usual Fred and I shared a table, we were joined by Marty, Coco and Bruce sat behind us. This wasn't Coco's husband it was WFUV volunteer Bruce. It was one of those shows there were so many people there that I couldn't schmooze with everyone I wanted to. Some people I just waved to
First up was Rorie. Even though I post music by the artists online I don't listen to it. I'm going anyway so I want to my first impression to be live when possible. The blurb didn't even mention her band so it was already different than I expect. It's Rorie on guitar and three other singers. They aren't backup singers, more like a harmony quartet; Rorie doesn't even sing all the leads. I'm having in sensitive new age guy issue; I want to describe their sound as sassy. Why is that an issue? Men are never described as sassy. Here's the deal. I'm sticking with sassy and if you come up with a better word let me know. It conveys the meaning I want to convey. There was one quite topical song on alt-facts. That was a both a crowd and Horvendile pleaser. They set up a theme for the evening, fun music with intellectual content.
I have to insert a disclaimer. Other things came up and I wrote slower than planned. I had to stop writing, right before, "Here's the deal." I never got a chance to pick up writing again till the next day. My line of thought is shattered. I'm pretty sure I wanted to write more about Rorie; it escaped into the ether.
Next up was The End of America. The discussion at our table was placing them in the Brother Sun-Darlingside spectrum. I see them closer to Darlingside but that's superficial, just their sound. Hey are they sassy? Raise your hand if you think they are. I'm tempted to say they have too much gravitas for sassy but they are also silly. Do you really need to know more than that they have gravitas and are silly? They are a band that a lot of people will love because they sound beautiful. I love them because there is content to their beauty.
Last up was my old pals Gaslight Tinkers. I've only known them for about a year but they are old pals as I adopted them immediately and they played he Budgiedome. Garrett's daughter even jammed with Camp Steeple. They are your typical blend of folk, old time, reggae, calypso, and soca. You could say they are completely generic as they sound like every band that plays that mix; not an insult when you are the only one. I dare you to feel down when listening to them? I double dog dare you. They play dances, you want to move when you hear them. But just as the other two acts, there's more there than fun. Woody Guthrie's "I Ain't Got No Home" is just as meaningful when played to an Island beat.
This was a rare three band show, the smallest one had three members. John sequenced them perfectly. Rorie's music is upbeat and light. EOA is slower and heavier. The Tinkers are high energy and raucous. It would have been jarring to play them in any other order. It was like a concerto in three movements: one of the best editions of On Your Radar.
If things work out as planned you'll see all three of them at The Budgiedome at Falcon Ridge this summer.
I hadn't eaten so I wanted to get home fast but that didn't stop me from schmoozing. There were just too many fun people there. Do you know who wasn't there even though she'd have loved it? Lori not LORi. It's because he hates me. Despite that, I love her and I feel bad she missed the show.

I was looking forward to dinner. I made the slow cooked ribs again but this time added potatoes to the mix. When I got home all I had to do was take it out of the pot and eat it. That's a great meal for late nights. I finished the leftovers last night.
Yesterday was a gorgeous day and I had to see my psychiatrist. That worked out well. I walked from the train station to the hospital. I need to walk more. I should walk every day when the weather I nice.
This is too short I had more to say about the bands. You'll just have to see them yourself. I wanted to write about the Comey firing but now I don't have time for that. As I forgot what my brilliant insight was perhaps that's from the best.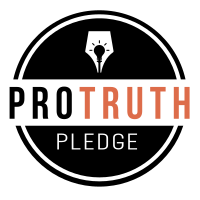 I signed the Pro-Truth Pledge:
please hold me accountable.







Memories: Not that Horrid Song - May 29, 2018
Wise Madness is Now In Session - May 28, 2018
The NFL and the First Amendment - May 27, 2018
On The Road Again - May 26, 2018
Oliver the Three-Eyed Crow - May 25, 2018



creative commons
This work is licensed under a Creative Commons Attribution-Noncommercial-Share Alike 3.0 License.
Horvendile May 11, 2017




Follow on Feedly