I became insane with long intervals of horrible sanity.
Edgar Allen Poe
The trouble with fighting for human freedom is that one spends most of one's time defending scoundrels. For it is against scoundrels that oppressive laws are first aimed, and oppression must be stopped at the beginning if it is to be stopped at all.
- H. L. Mencken
Many people would sooner die than think; In fact, they do so
-Bertrand Russell
What I have been telling you, from alpha to omega, what is the one great thing the sigil taught me — that everything in life is miraculous. For the sigil taught me that it rests within the power of each of us to awaken at will from a dragging nightmare of life made up of unimportant tasks and tedious useless little habits, to see life as it really is, and to rejoice in its exquisite wonderfulness. If the sigil were proved to be the top of a tomato-can, it would not alter that big fact, nor my fixed faith. No Harrowby, the common names we call things by do not matter — except to show how very dull we are ...
-James Branch Cabell
February 22, 2017 - 7:11 p.m.
On Your Corporal O'Reilly
I just did my scary thing of the day. I found where the SD card is in my camera and where the SD card reader is on my computer. I don't have time now to download the pictures and edit them and I might not even have time to get to it today but I got the hard part done. Today is the last session with the therapist I love. I am going to reward her with the most positive report I've given her. She has helped me so much. There are material results. It's not just a matter of feeling better. I can do things I couldn't before. Things that other people do without thinking still require heroic efforts by me but heroic efforts I'm capable of.
Last night was John Platt's On Your Radar. Most months it's the second Tuesday, this month that was Valentine's Day and we couldn't get the room so it we moved to the third Tuesday. The guests were Cole Quest and the City Pickers , Susan Kane , and Bill Scorzari . Bill was the only one I was unfamiliar with.
With my newfound wherewithal, I could get out in time to stop at my PO box first and then go to Trader Joe's. I was well rewarded at the post office with the new Joe Crookston CD. I was poorly rewarded at Trader Joe's as they were out of jumbo eggs and I had to settle for large. I have no memory what it was but I had amusing banter with the checkout person. That's one of the reasons to go to Trader Joe's. The staff is intelligent and friendly. Pro Tip, if you go to Trader Joe's in Manhattan and it's convenient choose the one in Chelsea, it's less crowded and roomier than the others.
I got to Rockwood Music Hall exactly when I wanted to, 6:15, fifteen minutes before doors. I like to go down early, see how things are going, and make sure the front row of tables is reserved. It certainly isn't so I can schmooze with the artists then lord it over the peasants that have to wait for doors.
When I got walked into the room I heard someone say, "It's not Gordon Nash." It was Jeff Eyrich, who I've known for 19 or 20 years. Jeff when did you join DTS? He was playing bass with Susan Kane who was sound checking.
I was disappointed that Fred couldn't join me. This was a rare Tuesday night during his busy season at work that he could make it. Then there was a tunnel fire on the LIRR. Boo. On the bright side, Fred showed up and sat right near me. This was a different Fred, Fred Gillen Jr, I've known him forever so I can't call him Fred not Fred. He played harmonica and harmonized with Susan. He came with Laura, I met her when Fred did On Your Radar. She moved away and I thought she was living in Maine. I asked her when she moved back. She didn't. She was just in town for business. Who else did I hang with? Karen sat by Fred. Matthew sat behind me. The next table over was Dan and Phyllis. Richard and Viki were at their usual table on the opposite side of the first row. A miracle occurred I think during the first break, in the far corner of the room there was a silhouette, that's all I can see from across the room, that I thought was Emily Mure. I went over to check and it was! She's gone from being someone I hardly saw to being someone I have seen three times in the last month. One of the times was playing with Joe Crookston. Know who she is now? I can just call her Emily for now on? Sitting right by her was Lisa. Behind them was Doug from Cricket Tell the Weather. On Your Radar is worth it just for the audience. Who is going to be insulted because I didn't mention them? I plead idiocy.
Bill does not look like a guy from Long Island. He wears a big hat and has a big beard, but he was born in Flushing! That's by Bayside where I grew up. He's an interesting case. His voice is not beautiful, it's gruff, but the sound of him and his guitar is compelling. He'd sound interesting singing the phone book. OK we need a new metaphor; young people don't even know what a phone book is. His songs fit his voice perfectly, bluesy ballads? No, they aren't blues or ballads. A touch of Willie Nelson for sure. He's one of the rare singer/songwriters where the guitar plays an integral part; it's not just something to sing to.
Susan was up next. I have seen her solo before but last night she had a trio, Jeff on bass and I'm blanking on the name of the excellent guitarist. You know why? Of course you do, I'm an idiot. Susan did a nice mix of personal songs and humorous ones. She wrote one in a genre I love, love songs to inanimate objects. There's Megon McDonough's ode to fattening foods, Butter, a zillion songs about coffee, it's a genre unto itself, and closest to what Susan did The Roche's, My Winter Coat. Susan's object of desire is slip-on shoes. I took a picture of her shoes to remind me. I knew I wanted to write about it.
The songs are not drones, she expresses herself with rhythm, the songs were varied. It sounds easy but it's not. I know most singer/songwriters can't do it.
Can a band that I've known a year and a half and recommended to John be considered a new discovery? By my rules yes. A band is not discovered till I see them outside of NERFA and this was my first time seeing Cole Quest and the City Pickers. The band takes Cole's cool name but this is not a lead and a backup band. This is a bluegrass ensemble. One without a banjo! Just as the rest of the world starts adding banjo will bluegrass drop it? No, but it's not essential.
These guys can energize a crowd on a visceral level while displaying remarkable musicianship and songwriting. This is lots of moving parts meshing together as much as Tomoko Omura's Roots Quintet or a string quartet playing Beethoven. Everyone in the band can play. Christian Apuzzo and Cole do most of the singing but on one song it was Margaret Mug the bass player. This band has the best names. Since it's right in front of me I'll give you the lineup:
Cole Quest Rotante,
Christian Apuzzo
Margaret Mug
Sam Merwin
Ethan Joseph
Matheus Veradino
Hey Cole, list what everybody plays next time.
Cole plays dobro and Christian guitar. There's also a fiddle, mandolin, and … Damn, the instruments I usually remember but I can't visualize of the musician off the stage audience right and I can't audiolize him either. I just made up audiolize, you know what it means; that makes it legit.

They play bluegrass but not your father's bluegrass, your father's bluegrass does not cover Nirvana. I am not a fan of Nirvana. I can't name the song, I know I've heard it many times … and didn't care for it. I loved when the City Pickers did it. It just needed the tempo picked up and to be played bluegrass style.

Cole is Nora Guthrie's son which makes him Woody's grandson. He pretty much doesn't play on that. His music has a lot more to do with Bill Monroe that Woody. They did finish with a very up tempo rendition of Union Maid and had the crowd singing enthusiastically on the final choruses. Good choice, we need to be singing songs like that now and this brings new life to it.

I had my usual share of post-show schmoozing. I talked to Emily and Susan then a long time with Doug. Doug is how I know Cole. He was the missing banjo player in the band. He introduced me to Cole two NERFAs ago. We had what I think of as a Pete Kennedy conversation. It went deep into the relationship of music and culture and history; the benefits of musical cross-pollination, Bach can influence bluegrass. This is one of the places I live. Total silliness is another.

I am always trying to make a quick getaway because it takes me so long to get home but I rarely succeed. I made it all the way out the door onto the sidewalk when I heard my name called. It was Judy Kass who did On Your Radar back in July. I had just seen her in the audience at the Joe Crookston show. She was waiting for Susan, they were driving home together. We started talking. I forgot about what when she said, "Wise mind." I said, "DBT!" Anyone know what I'm talking about? DBT is Dialectic Behavior Therapy. It was the main approach taken when I was in partial hospitalization. I knew that meant she either had been in therapy or was a therapist. It's the latter. This led to another deep conversation on psychology. I tell you guys so much that I'm not afraid of opening up to a therapist I know socially. It's nice to talk to a therapist and not be in therapy. I didn't have to explain to her things I explain to most other people. She gets when I joke about my problems. It wasn't therapy but was quite therapeutic.

I even used some of what we talked about today. In DBT you make a lot of lists. That got me to be organized today, I made a shopping list and a to do list. Writing this was the second thing on that one. I'm worked in some pleasure, watching TV is on the agenda.

I have a new tradition when leaving Rockwood. Instead of getting on the F and walking one stop I walk to the Bleecker Street stop where I get the 6. The walk is refreshing. I wanted to pick up some dollar pizza on the way. I didn't pass any. I didn't want to spend more than that so I waited till I got home at 11:30 to eat. I just had peanut butter. I love peanut butter but not having a hot meal is a loss.

If I want to finish the rest of my to-do list and eat dinner I better wrap this up. Vaya con dios mis amigos.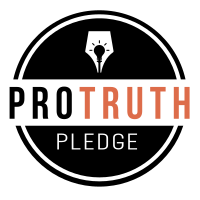 I signed the Pro-Truth Pledge:
please hold me accountable.







Memories: Not that Horrid Song - May 29, 2018
Wise Madness is Now In Session - May 28, 2018
The NFL and the First Amendment - May 27, 2018
On The Road Again - May 26, 2018
Oliver the Three-Eyed Crow - May 25, 2018



creative commons
This work is licensed under a Creative Commons Attribution-Noncommercial-Share Alike 3.0 License.
Horvendile February 22, 2017




Follow on Feedly