I became insane with long intervals of horrible sanity.
Edgar Allen Poe
The trouble with fighting for human freedom is that one spends most of one's time defending scoundrels. For it is against scoundrels that oppressive laws are first aimed, and oppression must be stopped at the beginning if it is to be stopped at all.
- H. L. Mencken
Many people would sooner die than think; In fact, they do so
-Bertrand Russell
What I have been telling you, from alpha to omega, what is the one great thing the sigil taught me — that everything in life is miraculous. For the sigil taught me that it rests within the power of each of us to awaken at will from a dragging nightmare of life made up of unimportant tasks and tedious useless little habits, to see life as it really is, and to rejoice in its exquisite wonderfulness. If the sigil were proved to be the top of a tomato-can, it would not alter that big fact, nor my fixed faith. No Harrowby, the common names we call things by do not matter — except to show how very dull we are ...
-James Branch Cabell
December 17, 2016 - 7:33 p.m.
Busy Season
I'm back. I've been busy at the WFUV pledge drive since Wednesday. I have a lot of catching up to do. I had so much sleep to catch up on that I didn't start writing this till 4:52 PM. I woke up at a normal time for a Saturday, 9:15 but kept falling back to sleep; even after having breakfast and coffee. I'm still yawning. I am going to overcome this and still write brilliantly, at least somewhat coherently.
Tuesday night I went to John Platt's On Your Radar; the guests this month were Peter Eldridge, The Whiskey Charmers, and
Dave Murphy. First sign of me not being at my best; I didn't take the time to find the URLs of their websites. It feels like it happened ages ago. Let's see if I can remember anything.
I usually get there early and make sure that everything is running smoothly and to talk with my friends that are performing. This was a rare show that I didn't know anyone and I was having some issues so I got there just 10 minutes before show time. John made sure my seat was saved. Fred didn't come so I was joined by Dan and Phyllis.
John's taste is very good and close enough to mine, not quite the same thing, that I go to the shows even when I don't know the artists. But it still isn't the guarantee that knowing the artist myself brings. This time he batted 0.667. The swing and a miss was the artist I most looked forward to from the descriptions.
People think of me as a folky but what I like best is music that stretches the limits of folk. Dave Murphy didn't stretch the limits much. He had a terrific band, Ben Wisch on keyboard and I'm totally blanking on the name of the electric guitarist. He played with Suzanne Vega and at some point, I've met him. I hate being an idiot. Americana is a better description of what Dave does than folk. Labels don't matter. It very good and it wasn't just me. The people around me felt the same way.
The Whiskey Charmers were a trio, with Carrie Shepherd on vocals and acoustic guitar, Lawrence Daversa on electric guitar and laptop steel, and a drummer. I liked them even more. Some of the songs reminded me of Eilen Jewell with the laptop steel replacing the surf guitar sound of Eilen. It was dynamic, rocking, and lots of fun. I wish I had a chance to talk to Carrie after the show. We became Facebook and shows promise of being in my tribe.
Peter Eldridge's plays jazz tinged folk or folk tinged jazz. He's the one I thought I'd like best but it just didn't connect despite clear musical chops. The people near me felt the same way but he had an enthusiastic contingent of supporters.
The WFUV drive started the next day and I gave myself a break. I didn't get there till 8 AM. The commute is easier from here. It takes two buses but takes only 35 minutes. Coming home takes longer as the second bus, the BX 29 back to City Island doesn't run as frequently so I might have to wait a long time for it to arrive.
Jim was in before me so getting there at 8 was fine. There was a match going on so things were busy. I went straight from WFUV to therapy. It was a someone stressful session. Then I was back home. Did I make dinner? I think I did, a delicious burger and roasted potato. I went to sleep early as I had to get up at 5 AM the next day. I planned on getting seven hours sleep and came close to that. I just missed my bus in the morning, by one minute. I couldn't find something I needed and feeding the cats took a bit longer. Jane and Bernie are out of town so I'm the cats' sole means of support. They have taken to spending most of their time upstairs whether I'm upstairs or down. One even tried to get into bed with me. When I went to see which one it was it jumped off before I could see it. There's a storage area attic space right near my bedroom and that's become their playground. I hear them bounding around it then they appear in my room and race out of it to run the course again.
I should talk about lunch on Thursday. The station tried a new caterer, Healthy fresh perhaps? We had the best lunch I ever had their, skirt skate and truffle mashed potatoes! Everyone was raving over those potatoes. I should have taken some home with me. It was so good I didn't have room for dinner so I took the chicken and roasted potatoes home with me. They will be my dinner tonight.
Jim wasn't coming in Friday till 8 so I wanted to get their before 6. I planned on taking the 5:01 bus to Pelham Bay where Linda the station Admin would pick me up. I looked at the website and saw the bus was 1.7 miles away when I left the apartment that's all of two blocks from the stop. It was still 1.7 miles away when I got there at 4:59. It was very cold, 16°; I wanted to time it close. It was still 1.7 miles away at 5:12 when I was supposed to be arriving at Pelham Bay. Linda called me to tell me she was leaving her house. I told her what was going on and she went to the station without me. I was still hoping to make it to the station by 6, when the drive starts.
At 5:40 the bus was still 1.7 miles away as was the next bus. I knew something was wrong and traffic couldn't get on to City Island. There is only one access road. I called the MTA info line, it took forever to get through all the menus to get there, and the message said that all buses were running on schedule. LIAR! Imagine Carol Kane saying that in The Princess Bridge. I was waiting for over 40 minutes when it was 16°. That gave me a perverse pleasure. I was dressed so warm, even without a scarf, that I wasn't that cold. I have very good cold weather gear. I can use my phone while just exposing the tip of my right thumb.
I gave up and went back to the house. I called the station. Megan answered the phone. She's one of the hosts of Ceol na nGael. I hear her every week on the show and I talk to her every drive. Out of context and on the phone I didn't recognize her voice at all. I told her to tell Linda I'd come as soon as the buses were running.
I tried the MTA again and got the same lying message. Then I looked at the website. The bus was 1.3 miles away! I hastily got dressed and raced out of the house. I got to the stop a couple of minutes before the bus arrived. I left in such haste that I left my bag home. I felt naked. I always have my bag with me. It had my phone charger, my water, spare batteries, and slippers in it. When I'm on my feet all day slippers help.
I ended up getting there at 6:30 which was not too bad. I slept terribly the night. I had allergies that kept my nose running and my skin itching. I couldn't find my allergy meds. I finally got them around 12:30. I had my alarm set for 4:30. Then I woke up at 3:30 with tummy issues. I did that frustrating commute on very little sleep. I was beat all day. After Jim came I napped a bit in my seat. Still I stuck it out and handled problems all day. Jim and I are the supervisors. There are still some glitches in the system and when people have trouble with the pledging software we handle it. There's one problem there's a dispute about the cause. Some people are of the theory that people add their thank you gifts to the cart but then they disappear when you check out. That never happens to me so I'm of the theory that the system isn't user friendly and if you don't do things perfectly you don't add the gifts. Part of that is that it gives me an excuse to rag on Jim. It happened to him. The food and ragging on Jim are the reasons I volunteer. That's not true. I also rag on Brian.
I had to leave early, 4 PM so I could pick up my mail at my PO box and then head to Rockwood for "A Very Merry Chick-mas." The Chicks with Dip holiday show. The Chicks are the women's songwriting group that produced the 40th anniversary celebration to Joni Mitchell's Blue. Some of the Chicks are my friends, others are my close friends. The Chicks at Rockwood Music Hall is the ultimate home game. The performers were:
Aimee Van Dyne
Allison Tartalia
Amy Soucy
Bobtown (Katherine Etzel, Jen McDearman, Karen Dahlstrom)
Elisa Peimer
No Fuss and Feathers (Carolann Solebello, Catherine Miles, Karyn Oliver, Jay Mafale)
Sharon Goldman
Victoria Lavington
Villa Palagonia (Allison Scola, Joe Ravo)
They have all been in the The Budgiedome. I got there early, as it was cold and I had to use the bathroom I went in early. I didn't even have to use my mojo, there was nobody working the door yet. I grabbed a table upstairs for Fred, his wife Linda, and me. I of course knew plenty of people there and spent a lot of time schmoozing before I went to my seat.
The show was so much fun. They did silly songs, they did serious songs. They did traditional songs, No Fuss and Feathers did an original that Karyn wrote and the ensemble did one that Jon Sobel, Elisa's husband, wrote. Just realized he was not listed in the credits. It's anti-Semitism. He was the house bass player. He sang and played piano on his composition.
How tired was I? I turned down the offer to hang out and eat with everyone after the show. That's my favorite thing to do and I couldn't do it.
Today's plan was to not leave the house. It was also to do laundry and set up the On Your Radar event. That's not going to happen. I'm going to eat dinner. Watch an episode of Arrow and go to sleep. I have to get up at 6 AM tomorrow. It's now 7:30. I have a 12.5-hour day at WFUV. When that's over I am going to come home and plotz.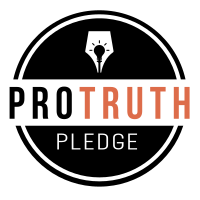 I signed the Pro-Truth Pledge:
please hold me accountable.







Memories: Not that Horrid Song - May 29, 2018
Wise Madness is Now In Session - May 28, 2018
The NFL and the First Amendment - May 27, 2018
On The Road Again - May 26, 2018
Oliver the Three-Eyed Crow - May 25, 2018



creative commons
This work is licensed under a Creative Commons Attribution-Noncommercial-Share Alike 3.0 License.
Horvendile December 17, 2016




Follow on Feedly