I became insane with long intervals of horrible sanity.
Edgar Allen Poe
The trouble with fighting for human freedom is that one spends most of one's time defending scoundrels. For it is against scoundrels that oppressive laws are first aimed, and oppression must be stopped at the beginning if it is to be stopped at all.
- H. L. Mencken
Many people would sooner die than think; In fact, they do so
-Bertrand Russell
What I have been telling you, from alpha to omega, what is the one great thing the sigil taught me — that everything in life is miraculous. For the sigil taught me that it rests within the power of each of us to awaken at will from a dragging nightmare of life made up of unimportant tasks and tedious useless little habits, to see life as it really is, and to rejoice in its exquisite wonderfulness. If the sigil were proved to be the top of a tomato-can, it would not alter that big fact, nor my fixed faith. No Harrowby, the common names we call things by do not matter — except to show how very dull we are ...
-James Branch Cabell
January 11, 2017 - 10:29 a.m.
Radar Range of Music
Stop the presses, I'm starting to write this at 9:02. I used to be able to do this. There was a time I would finish by 9:30. May the therapy is doing some good or maybe this is random chance. When the latter is a choice it's most likely the right one. It's the null hypothesis.
Yesterday was the second Tuesday of the month. Here's the Wise Madness quiz. What did I do last night? No cheating. This is an easy one. I'll give you 30 more seconds to come up with the answer. Pens down. The answer is, I went to John Platt's On Your Radar. This month's guests were Session Americana, Bruce T. Carroll, and Evie Ladin & Keith Terry.
I was debating which bus to take, I'd have preferred the 4:46 but I'd have to rush to make it so went for the 5:01. At 4:46, I got an alert on my phone that there was signal problems on the
and to leave extra time. That's my train of course and the alert came just too late for me to allow extra time. I texted John Platt and told him that I would probably be late and to save my seat. Know what happened next? There were no delays. I got there just before doors opened. I would have liked to get there earlier to hang out with Evie & Keith and Jefferson Hamer from Session Americana but I could talk to them after the show. I was happy to see a line at the top of the stairs waiting to get in. I went downstairs to make sure everything was running smoothly and that the front row of tables was reserved. See, I don't go down early just to lord it of the peasants who have to wait. I do lord it over the peasants but that's just a bonus.
I got here just a few minutes before doors so I expected Evie & Keith to be sound checking as they are on first. They weren't, it was Bruce T. Carroll's band. I texted John that things were running behind schedule and then went upstairs because our tables weren't reserved and I didn't have the pad that I make my own reserve signs with. I have to remember to find it and put it back in my bag for just this kind of emergency.
Things ran so late that Evie & Keith still hadn't started their sound check when the doors finally opened at 7:00, when the show was scheduled to start. They had to sound check, or come as close as they could to sound checking while the crowd came in. I don't know if it was a sellout but it was a packed house. I didn't see any open seats, not even the stools on the sides.
Good thing Evie, Keith, and Steve on sound are pros. They didn't let the chaos throw them and they put on a great show. As you might have picked up, the duo are my people. I fell in love with their music first time I saw them, and fell in love with the people first time I talked to them. They put on a tremendous set yesterday. In five songs, they covered such a broad range of music. You got to see them dance, you heard Keith on cajon, body percussion, and bass. You heard an Appalachian ballad, a funny original song, and a unique banjo cover of First Time I Ever Saw Your Face. I got to kvell as my friends blew away a crowd that was unfamiliar with them.
Fred couldn't make it last night and I shared my table with two young friends of Maggi, Cora and Lila. Yes, I'm showing off that I know their names. Before the show, Cora mentioned seeing Bruce Molsky. She's my people! Do you know who he is? He's a great old time musician who plays fiddle, banjo, and guitar. I immediately had to tell them that Michael Daves was playing at Rockwood 1 at 10 PM and did so every Tuesday. Then I told them about Jalopy and pretty much inundated them with info on the bluegrass/old time/trad scene in New York. My calling is evangelist, just not for religion. I preach the gospel of music.
Ironically the room was so packed that I didn't talked to people I knew. It was just too hard to squeeze through. I never even talked to Richard and Viki, who I save the third table for. I got as far as John and Maggi at the next table, that's it.
Bruce T. Carroll was the only act I was unfamiliar with. He owned the late lamented Watercolor Café, in Larchmont. I had been there many times. As I was usually with the band I'm sure I met him then. I had never heard his music but John said it was good. I didn't expect that he'd come with a seven-piece band. I did know two of them, Marc Shulman on guitar and Sara Milonovich on fiddle. Marc played with two of the acts last On Your Radar. I told John he's the new house band. I didn't know what to expect at all but Bruce was very good. He fit in the high-energy evening of music well.
I have heard great things about Session Americana from my friends in the Boston area. I know Jefferson well. I might have heard a few tracks of theirs. I had high expectations for them but that can sometimes backfire. Being only good is then a disappointment. I was not disappointed. They rank as one of my top On Your Radar discoveries. They hit it out of the park. They would have fit in the 1960's scene of folk and blues bands that went electric like Jefferson Airplane, the Mamas and the Papas, and Lovin' Spoonful. They did one song about the Army Corp of Engineers and the Mississippi mud that would have fit right in the Grateful Dead catalogue with Jefferson sounding like Jerry on the electric guitar. There is no front man. They are an ensemble; a well-oiled machine. All the parts fit together perfectly. They have the chops they have the genius, and they have the energy. They discussed what to end with and decided on a finale for the evening. I'm totally blanking on who they covered but it was perfect. It was a rock show finale with all the pyrotechnics being musical.
This was perhaps the best edition of On Your Radar ever and I let John know it. There was variety to the music and no weak links in the chain. I got to see an old favorite and made a new one. They played to a packed house. The only sour note was that many of the OYR regulars couldn't make it. Sorry to rub it in Fred.
The show started late but fortunately we had time to end late too. The problem was that I hadn't eaten dinner and was hungry. I couldn't make a quick getaway as this was my only chance to talk to Evie, Keith, and Jefferson. I decided to give myself a treat and get Poutine. I walked up to St. Marks place and the Friterie was closed! I decided to go for cheap and had a couple of slices of dollar pizza. As Mya says, it's not pizza, it's its own food, but it's good.
I had bad timing with the trains and ended up taking the local
all the way back to the Bronx. That still gave me time to make the last bus. If I hadn't just missed an express I could have perhaps caught the bus that left half an hour earlier.
Time for breakfast now. It's only 10:26 so I'm not calling it lunch. I have to find out if Jane can drive me to the train later. If she can't I'll have to get brunch at Dunkin' Donuts as I'll have to eat an hour earlier.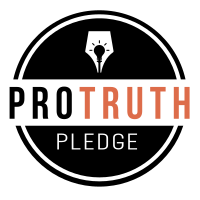 I signed the Pro-Truth Pledge:
please hold me accountable.







Memories: Not that Horrid Song - May 29, 2018
Wise Madness is Now In Session - May 28, 2018
The NFL and the First Amendment - May 27, 2018
On The Road Again - May 26, 2018
Oliver the Three-Eyed Crow - May 25, 2018



creative commons
This work is licensed under a Creative Commons Attribution-Noncommercial-Share Alike 3.0 License.
Horvendile January 11, 2017




Follow on Feedly