I became insane with long intervals of horrible sanity.
Edgar Allen Poe
The trouble with fighting for human freedom is that one spends most of one's time defending scoundrels. For it is against scoundrels that oppressive laws are first aimed, and oppression must be stopped at the beginning if it is to be stopped at all.
- H. L. Mencken
Many people would sooner die than think; In fact, they do so
-Bertrand Russell
What I have been telling you, from alpha to omega, what is the one great thing the sigil taught me — that everything in life is miraculous. For the sigil taught me that it rests within the power of each of us to awaken at will from a dragging nightmare of life made up of unimportant tasks and tedious useless little habits, to see life as it really is, and to rejoice in its exquisite wonderfulness. If the sigil were proved to be the top of a tomato-can, it would not alter that big fact, nor my fixed faith. No Harrowby, the common names we call things by do not matter — except to show how very dull we are ...
-James Branch Cabell
October 19, 2016 - 9:05 p.m.
Radar Not O'Reilly
I'm going to have to write his very fast as I have therapy today. Well that or wait till I get home this evening. Therapy is an all afternoon thing for me with the traveling and the stop at Stop & Shop. I am going to punt and write this when I get home. I'll be much more relaxed. I'll start writing it now so I'll finish as soon as possible when I get home.
It was the third Tuesday of the month and you know what that means? Usually absolutely nothing but this month it meant John Platt's On Your Radar. Rockwood was booked last week so we moved it back a week.
I'm back from therapy and shopping. Did you miss me? Was there something I should have picked up for you at Stop & Shop? I'm sorry that I didn't. I did get honey for Jane and Bernie. It was on sale and came in a bear. No, not a bottle shaped like a bear but a real bear. The bus driver objected to him boarding the bus but I told him, "Tell the bear." That put an end to that discussion.
If my therapist read this would she lock me up? How about the friends of the musicians I'm going to tag that are reading me for the first time? Hi new Gentle Readers. There's madness right in the title; you should not be surprised.
Wow, I feel asleep while writing and just woke up. I don't want to take the time to make coffee and drink it; I will soldier on for your sake.
Now back to On Your Radar, John's guests were EVA, Greg Cornell and the Cornell Brothers, and Monica Rizzio.
As is my routine I got to Rockwood Music Hall Stage 3 early. The only one waiting to get in was Dan who I walked right by without seeing as he was standing in the shadows. I jumped when he said, "Hi." As Fred wasn't coming I asked Dan to join me at my table down front. Then I went downstairs to check things out and say hi to any musicians I knew, in this case anyone in EVA. Checking things out consists of making sure the first row of tables is reserved. I have huge responsibilities. I expected Monica who was up first to be sound checking when I went downstairs as it was close to the time for doors. Instead it was EVA who were on last so should have sound checked first. I thought we might we way behind schedule but we weren't. The Cornell Brothers just sound checked first. The only time I saw EVA it was simply the trio of, Kath Buckell, Liz Simmons and Nicole Zuraitis. Kath and Liz play guitar and Nicole piano. When I walk in I saw three women on stage and one was playing fiddle. I was confused. The way the stage is set up the guitar is extreme stage right with the pianist against the wall. Nicole was there but for the most part hidden by the piano and the band had added a fiddler. When they were finished with the sound check I talked to Nicole and Kath for a bit while Monica set up for her very quick sound check. We ended up getting the doors open just about on time. David was the first one to come in. He sat behind me but as my table had three chairs set up instead of the usual two I asked him to join Dan and I.
It was a weird day for me noticing friends in the audience. I saw David, a different David, at the table behind John but didn't see Susan with him till after the evening was over. Katherine who is usually the one person I can spot from a distance even at dimly lit Rockwood snuck in after I checked out the crowd and was sitting on one of the stools right near us. I did spot her out of the corner of my eye and didn't realize it was her. I might have been having a bad vision day, that happens with the cataracts, or more likely, I was just being an idiot. You'll get more evidence of that later.
Monica Rizzio was first up. I don't usually use full names on second reference but I feel obliged to as when I made the Facebook event I called her Rizzo. Not one person noticed. Usually I get a few comments when I make a mistake. This was my eyes; I just did not see the second "i." Notice that I used something pronounced eye three different ways in that sentence? I hope you responded, "aye." I'm joking but I feel bad. Sorry Monica. Monica's music reflects her geographic roots, she grew up in Texas and moved to Cape Cod. Imagine what a singer/songwriter with that history would write and you are close to Monica. There's a Texas sound and a New England literacy.
Now picture in your mind what Greg Cornell and the Cornell Brothers would look like. You're wrong. One of them is a woman and none of them are brothers; at least of each other. His songs also have a geographic influence from his time at St. Lawrence College. He sang a few songs of the North Country, that strip of New York between the Adirondacks and Canada. You don't normally think of anything being North of the Adirondacks. One of his songs is about a man from the area wrongly accused of murder who was just acquitted weeks ago. He was in the audience as was his lawyer, Norman Siegel. I heard him say the lawyer was there but didn't catch the name. I know Norman, he used to be the head of the ACLU and before that the NYCLU. I met him back in those days when I worked on the project to fight Robert Bork's nomination to the Supreme Court. I would have loved to have talked to him again. No way he'd remember me but he was a very cool guy, both nice and brilliant. He was sitting just a few seats from Katherine. I forgive myself for not recognizing him, he was further away and I haven't seen him in person in over 30 years.
This was only my second time seeing EVA but I have known Kath and Liz for years from other projects. I mentioned that they had a fiddler but they also added a drummer, Nicole's fiancé. See how the world works? if you want to be a guy in a girl band you have to sleep with one of them. They were even better with the added instruments. They are one of those bands where I go, "Are they really as good as I remember them?" and yes they were. There are three songwriters with three very distinct styles ranging from songs that sound like Steeleye Span to cabaret. The one constant is the gorgeous harmonies. During the introduction John mentioned the joy of listening to three-part harmony Katherine who I talked to during the breaks is in Bobtown and that was enough to start planning a show of three-part harmony songs next time I'm on Brian's radio show. I certainly know enough trios. I should be smart and start writing them down and deciding which song to play by each act. Oh and by total coincidence I just heard a song by We're About Nine on Soundcloud.
After the show I caught up with Liz. I think the last time I saw her was at Falcon Ridge with her other band Low Lily. Then we adjourned to upstairs. That's when I saw that Susan was there with David and someone I didn't know, Lisa Ann. I was hungry and I asked everyone if they wanted to get something to eat. Somehow David disappeared but the rest of us went off to get pizza. I told a story about a creepy little old Jewish man and Lisa Ann said she knows plenty of little old Jewish men. I wanted to say, "Of course you know Mike." One problem I couldn't get Mike's name out. I have known him for years. We have traveled and roomed together. My blind just totally froze. I broke down and admitted I couldn't remember his name. This of course opened me up for ridicule. I told you that I'm an idiot. I should point out for the record that Mike is taller and younger and no more Jewish than me. That was supposed to be part of the joke. Of course forgetting his name was far funnier than the joke I planned. Yeah, that's it. I did it to be funny. You believe me, right? Just nod your head and humor the mentally challenged little old Jewish man.
I'm not done being an idiot.
The party broke up at 10 and I got on the subway. I got on the
with what I figured was plenty of time to make the last train back to City Island at 11:53 and probably even make the train before that. When I went to switch to the express at 14th street I saw that it wasn't coming for 17 minutes. Something must have been wrong, so I got back on the
. Then I heard the announcement, all
trains terminate at 125th street where you could board a shuttle bus to Hunts Point Blvd where serviced resumed. I ran into that last week and totally forgot about it. Based on last week I figured there was no chance I'd make that last bus. When the first shuttle bus arrived, there was none waiting for us I couldn't get on. I really could have gotten on. I was on, but someone else tried to crowd in and ignored the pleas by the drivers to stop blocking the door. So I got off, let him take my place. The Door closed and the bus drove off. When the next bus came I got on and miracle of miracle even scored a seat.
The guy next to me started asking me what was going on. I explained it. I didn't really want to talk, I wanted to read the NY Times on my phone but he kept talking. He said some things about the other people on the bus that made me uncomfortable. We were the only white people in the area. But he kept talking and offered me a ride back to City Island. I couldn't say no to that so I kept talking. He wasn't so bad after that. When he brought up the election I got nervous, I figured him for a Trump supporter so I said, "let's not talk politics." He did anyway but he pleasantly surprised me by saying, "I don't see how anyone can support Trump."
Thing is that when we got to Hunts Point Ave he raced ahead of me and I lost him. So I was back to figuring I'd take a cab back to City Island. Then miracle of miracles we arrived a few minutes before the bus! Huzzah!
Today was therapy. That went very well, as usual. She actually helped me with forms I need for social services. She wants to observe me under situations that cause me anxiety. She is so good.
OK, now it's nine o'clock. I better post this and make dinner. I forgot to take chicken out to defrost so I'll have the hot dogs I bought today. It's faster anyway. When I go to Stop & Shop I get corn so I'll have that with it. Another miracle, corn no longer blocks my intestines. Of course one day it will again, that's the nature of Crohn's disease but I'm going to enjoy the good spell while I can.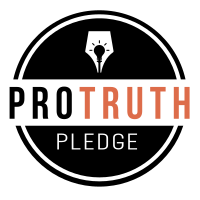 I signed the Pro-Truth Pledge:
please hold me accountable.







Memories: Not that Horrid Song - May 29, 2018
Wise Madness is Now In Session - May 28, 2018
The NFL and the First Amendment - May 27, 2018
On The Road Again - May 26, 2018
Oliver the Three-Eyed Crow - May 25, 2018



creative commons
This work is licensed under a Creative Commons Attribution-Noncommercial-Share Alike 3.0 License.
Horvendile October 19, 2016




Follow on Feedly