I became insane with long intervals of horrible sanity.
Edgar Allen Poe
The trouble with fighting for human freedom is that one spends most of one's time defending scoundrels. For it is against scoundrels that oppressive laws are first aimed, and oppression must be stopped at the beginning if it is to be stopped at all.
- H. L. Mencken
Many people would sooner die than think; In fact, they do so
-Bertrand Russell
What I have been telling you, from alpha to omega, what is the one great thing the sigil taught me — that everything in life is miraculous. For the sigil taught me that it rests within the power of each of us to awaken at will from a dragging nightmare of life made up of unimportant tasks and tedious useless little habits, to see life as it really is, and to rejoice in its exquisite wonderfulness. If the sigil were proved to be the top of a tomato-can, it would not alter that big fact, nor my fixed faith. No Harrowby, the common names we call things by do not matter — except to show how very dull we are ...
-James Branch Cabell
October 09, 2013 - 5:38 p.m.
Blinded by Radar
Wow part of me wants to not blog today. I am not listening to it. Well OK I am listening to it, that's how I know about it but I'm not catering to its whims. My Gentle Readers come first.
The end days are coming. A miracle just occurred. Someone walked in the office, didn't bother me at all, walked out, and closed the door behind her! Now If I can get people to stop thinking that the top of the desk is a storage area instead of a workspace, my workspace. I frequently find a large box on top of it.
The world isn't ending. More people came in and left the door open.
Last night I went to John Platt's On Your Radar. For the second month in a row I got there later than I like, doors had already opened. Rona and Bob had to save me a seat. That was extra nice as Lori not LORi was with them and we all know how she hates me. The guests were Jack's Waterfall, Suzie Vinnick and Jon Vezner. I kept forgetting that Jon was playing
Jon was up first. So here's the think I've known his name for ages. I think that Amy Speace worked with him. I know some friend of mine did. I had somehow put him in the "guy with a guitar nothing special" pile. That's a big pile. I had no clear memories of why but I must have caught a video or audio file. I did not have high expectations for him. Then I heard him and have no idea what I was thinking? Maybe I never did hear him and just had false memories that I did. I had no specific memories of him at all, I just thought I had checked him out. My guess is that I didn't or I heard something when I was distracted. That's why I don't check out videos. I know what I'm like. In any event is a far cry from a generic guy with guitar. He writes what John Elliott calls "clever songwritery songs." That isn't all he writes but that's a sweet spot for me. He knows how to use language. He knows to not write what everybody else is writing. He has a personal point of view and isn't afraid to show it. He seems to be always aware of the songwriting and performance processes and works them into the show and the songs. He's my kind of guy and I wish I had a chance to talk to him more.
My first experience with Suzie was at the Falcon Ridge emerging artists. I was walking back to The Budgiedome and heard her voice and made sure to take note of who was playing. She impressed me. I saw her again at NERFA. She impressed me again. I saw her last night. She impressed me.
I had an anxiety attack most of the show. What was unusual is that it seems like I'm regaining my ability to raise my heart rate. I check my pulse when I have an attack and even though I'm filled with fight of flight hormones my pulses keeps a rock steady 72 or so. Last night it felt fast so I checked it. The first time it was 84 and 89 the second. Maybe if I get in a dangerous situation I'll be have enough oxygen to fight or flee.
I had my usual host of friends at the show. Someone I missed Karyn even though she said she said hello to me. I'll blame a combination of the bad light, my bad vision, and most importantly being distracted by the anxiety. Karyn you should know that if you don't get a hug you haven't registered on my consciousness.
As much as I was excited about On Your Radar I was more excited by what followed, Blind Boy Paxton at Stage 1. As soon as the show was over Rona, Bob, Lori, and myself went next door. I didn't do any of my usual schmoozing. We couldn't even get into Rockwood 1 it was so jammed, but that was for the previous act. We waited for that to let out then moved in. We even found seats. When he started it was mainly people here for the prvious act who were talking. I then got lost in his music and didn't notice till alter that the crowd changed and the room was packed in people enraptured by his music. He is special, one of my top discoveries of the year. I decided that my fiscal years starts after NERFA and ends at the start of NERFA. NERFA is not part of any year. Someone isn't a full fledged discovery till I see them outside of NERFA. I first saw Jerron, his real first name, at the second Snake Oil Revue show. I wonder if Mark and Beth came by. They were at On Your Radar. John and Sheila came in for a while but couldn't find a place to sit.
He is a festival all by himself. He played fiddle guitar, and music while the styles ranged all over the place from mountain music to blues. The blues seems to be his home base. I know he also plays breathtaking ragtime piano but I have not heard that yet.
This was my second time seeing him. I was afraid I built him up too much in my mind. I hadn't. I'm not sure it's possible to. He's not a good he's a great musician and one of a kind.
I'm falling asleep so I better get going. I'm going out to a late show tonight so I think I'll head home and nap.
ARrrgggh, someone else came in, made a copy, went out, and left the door open. I can believe all those polls saying American students don't learn in school. My colleagues clearly got social promotions from kindergarten. They never lever learned the close the door when you leave lesson.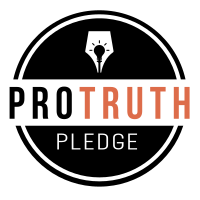 I signed the Pro-Truth Pledge:
please hold me accountable.







Memories: Not that Horrid Song - May 29, 2018
Wise Madness is Now In Session - May 28, 2018
The NFL and the First Amendment - May 27, 2018
On The Road Again - May 26, 2018
Oliver the Three-Eyed Crow - May 25, 2018



creative commons
This work is licensed under a Creative Commons Attribution-Noncommercial-Share Alike 3.0 License.
Horvendile October 09, 2013




Follow on Feedly