I became insane with long intervals of horrible sanity.
Edgar Allen Poe
The trouble with fighting for human freedom is that one spends most of one's time defending scoundrels. For it is against scoundrels that oppressive laws are first aimed, and oppression must be stopped at the beginning if it is to be stopped at all.
- H. L. Mencken
Many people would sooner die than think; In fact, they do so
-Bertrand Russell
What I have been telling you, from alpha to omega, what is the one great thing the sigil taught me — that everything in life is miraculous. For the sigil taught me that it rests within the power of each of us to awaken at will from a dragging nightmare of life made up of unimportant tasks and tedious useless little habits, to see life as it really is, and to rejoice in its exquisite wonderfulness. If the sigil were proved to be the top of a tomato-can, it would not alter that big fact, nor my fixed faith. No Harrowby, the common names we call things by do not matter — except to show how very dull we are ...
-James Branch Cabell
August 28, 2016 - 5:41 p.m.
My Moby Dicks
I'm still in a strange place but I'm going to try and write anyway. This is going to be a sitting on the couch downstairs watching the Met game with Jane in the room edition of Wise Madness. The Met game survey is which met pitcher has the best hair, Syndergaard, deGrom, or Gsellman. They all look like typos and have long flowing hair. For most of their history the Mets wouldn't have allowed that. As a long-haired hippie I love the new look Mets. Of course right now I'm a long-haired hippie with short hair. That doesn't change who I am.
I watched the Mets last night and they rocked the Phillies 12 – 1. Syndergaard pitched. The team hit four home runs for the tenth time this season, that's a team record. Now they are tied – 1 and the Phillies have the bases loaded. Wish the Mets luck. I love being able to watch games again. The Mets are losing sad. Baseball is one of the things I've been known to obsess on. Hey that's what I can write about, things that I've obsessed on. I'm going to break music down into a lot of pieces. That shouldn't surprise you.
Baseball
This dates back to the 1968 World Series, I watched it and loved it. The first baseball game I ever watched Bob Gibson set a world series record with 17 strikeouts. I was hooked. Next year I made the Mets my team? Why the Mets not the Yankees? I don't know, maybe it's because I lived in Queens like the Mets. Whatever it is I was good luck for the team. You might have noticed they won the World Series that year. I have not been good luck since 1986. Sad that at the time I thought it a long time between championships.

Basketball
My father watched the 1969 NBA playoffs and that got me interested. I started following the Knicks right from the start of the 1969 – 1970 season. They won 18 straight to set a record. They had the best record in the league. They won the championship in a dramatic final against the Lakers. I was once again, good luck. I was good luck again in 1973. I have not been good luck since then. Notice a pattern? I tried football and ice hockey but neither captured my imagination.

Tennis
Yes I liked sports as an adolescent. The difference is didn't just watch tennis but I played it. Well OK I played softball and basketball too but not as often. I even took lessons. Was I any good? Nah, too slow. But I didn't embarrass myself. I was better than much better athletes that hadn't taken lessons.

Chess
I played before then but got serious after the Fisher Spasky match. I watched them all on TV. I started buying bridge books. The book, How to Think Ahead in Chess was a game changer. It raised my game so much. I used to play chess with my brother-in-law Mike whenever I saw him. We were evenly matched and would play multiple games every time. I bet we were playing at least 7 games a week. I also played against Aubrey and Ira. Ira was always tough. He didn't make the mistakes I did. I would get superior position then leave a piece unprotected. This was for the most part a high school thing. BridgeI learned bridge when I was around 11 when Rita, the same one that got me the science fiction book, gave me the Goren Bridge Tutor. I went through three separate bridge phases. The first was in college. My friends and I would get together to play friendly games. Then later in college or maybe after I started grad school I lent Farley my Goren Bridge Tutor and he lent it to his wife Willis. Then I lent it to Lauren. The four of us played bridge almost every week for years. After Lauren moved away that ended but then Farley started playing in bridge clubs and got me and his friend Roy to start playing. That was the very obsessive period. We played every week. If Roy had to miss a week I'd go to the club myself and play with a pick up partner. That's how I met Andrew who introduced me to Larry, Marco, and Warren. I now had a coterie of bridge friends. I took it seriously. I read a lot of books and the monthly ACBL bulletin. Roy and I developed our own rather complex system. We weren't that good but our system was which gave us some success. Now that I'm carless those days are over. It's sad. I traveled to National Tournaments in Albuquerque, Philadelphia, and Boston.

Dinosaurs
This started before I could read, the first time I saw a dinosaur book. I wanted to be a paleontologist. The American Museum of Natural History was my favorite place on earth. I have never gotten over dinosaurs. I eat up and piece of dinonews. I am very sad that people and dinosaurs didn't co-exist.

Science Fiction
In fourth grade I discovered Jules Verne and I never looked back. I read all of his books I could find then read all of H.G. Wells. My mother's friend Rita gave me The Giant Anthology of Science Fiction and I read and reread it many times. The same with Astounding Tales of Space and Time that I got from the scholastic book club. A few authors will get their own listing.

Isaac Asimov
I have no idea what my first Asimov story was but by the time I was 20 I had read all of his science fiction and there was a lot of it. As new books came out I read them. I also read a great deal of his non-fiction. I've seen him speak many times. I even talked to him on the phone when my friend called him and handed me the phone. I'm pretty sure we woke him up. We were in high school. His number was listed in the Manhattan phone book. Remember phone books?

Arthur C. Clark
I can say almost the same things about Clark as I said about Asimov. I've read all his fiction except his later collaborations that I never thought of really being by him. He lived in Sri Lanka so I never saw him or called him on the phone.

Larry Niven
He came later but it's the same story … almost. I have not caught up on all his Ringworld Sequels. He's been beating a dead horse.

Star Trek
I was a full blown Trekker, not Trekkie. I saw every episode of the original series countless times. I bought books about the series. I bought the Star Trek Tech Manual. I waited online to get advance tickets for the first movie. I've been to conventions. I've seen most of the cast members. I had a private one-on-one conversation with James Doohan. I never liked the later series but now I want to see the reboot films.

Doctor Who
I had seen the Hammer Films and when the TV started to be shown in the US I watched right from the first airing. I recorded them all onto VHS. I watched them repeatedly. I bought books. I went to the first American Doctor Who convention. I bought Doctor Who paraphernalia. I was a charter member of the Doctor Who Fan Club of America. When the new series started I bought an all zone DVD player so I could watch it on British DVD before it was released here. I did that for the first several seasons. Like Star Trek I'm an originalist but I have watched all the new episodes I could. I have also seen the rare K–9 and Company and The Sarah Jane Adventures My username on Fruhead.com was DrWhoFru. You can say I was obsessed.

Fantasy
This became a bigger obsession than science fiction. It started with Tolkien when I was 10 and has never ended.

J.R.R. Tolkien
I read the HobbitWhen I was about 10. Then I read The Lord of the Rings. I bought The Silmarillion the day it was released in the US. I remember going to B. Dalton's on 5th avenue for it. I bought the parody, Bored of the Rings. I bought all the guides to Lord of the Rings. I bought two Elvish dictionaries. Then I bought all the subsequent books that Tolkien's son Christopher put out based on fragments that J.R.R had left behind. They are called The History of Middle Earth. I have of course see the three LOTR films., I saw the TV cartoon versions of The Hobbit and The Return of the King. I saw the excellent Ralph Bakshi animated Lord of the Rings which covers only half the trilogy. I saw Peter Jackson's first Hobbit movie and half the second but had to turn it off in disgust. I have issues with the LOTR films but he ruined The Hobbit.

H.P. Lovecraft
In college I started my Lovecraft obsession. I did my usual. I read everything he wrote and books about it. I watched films based on his works, the two best are From Beyond and Reanimator directed by Stuart Gordon. Those are minor stories but the translation to film.

James Branch Cabell
I've written a lot about Cabell. I got my nom de internet, Horvendile, from him. I can decide who I love more, Cabell or Tolkien. I bought the complete signed and numbered Storisende edition of what was then his complete works, The Biography of Manuel. I had bought most of the books in some edition before then. I had multiple editions of Jurgen and a few others. Some were beautifully illustrated. I sort of stole The Line of Love from the Queens College Library. What I did was take it out and then say I lost it. I paid the $30 fine. It was worth it for that very special edition with plates by Howard Pyle. I have bought a copy of every book I've seen in a used book store. Very few are still in print.

Discworld
Frances sent me the first three Discworld books as a present. I'm sure she didn't realize how it would change my life. I have read all the books in the series, there are a lot of them. I've read other books by Pratchett too. Nothing is as relaxing for me to read as Pratchett. There's something about a flat world that rests on the shoulders of four giant elephants that stand on the great world turtle A'Tuin that just makes sense, unlike the so-called real world.

The Buffyverse
That's Buffy the Vampire Slayer and Angel. For both shows the first three seasons, when Joss Whedon was in full control were the best. The way I put it was "Buffy is church." I couldn't miss it. I hosted and wrote Buffy the Vampire Slayer Jeopardy and Dragoncon. I got the email address [email protected] I write Buffy poems. I will still watch Buffy on reruns if they are from the first three seasons.

The Twilight Zone
I'll throw this in with the fantasy. If it's on TV, my challenge is to recognize the episode in less than 5 seconds. I graded every episode in the Twilight Zone Guide. To Serve Man it's a cookbook!

Animation
. When I was in college I rediscovered Warner Brothers Cartoons. I started to watch them whenever I could. I remember telling Lauren when I discovered the glories of What's Opera Doc and One Froggy Evening. My brother-in-law, Ron, gave me Of Mice and Magic a history of American animation. That send me down another rabbit hole. I had to see as much as I could find. The Fleischer Brothers cartoons are incredible and I discovered things I never knew about like the silent Felix the Cat. I discovered my animation heroes including Chuck Jones. Lauren and I went to see him at the Museum of Modern Art.

I'm going to leave it there and do music another time. I've written 1990 words. "Words" was the 2000 word. So yes I'm someone that gets obsessed on things. Many, perhaps most of my friends are the same way. But not Carey, she never gets obsessed about anything. Did I mention that she and I dressed as vampire Willow and Xander at Creepcon?

Oh the Mets lost 5 – 1. Three players that had hit homers yesterday were hurt today. That team is snake bit.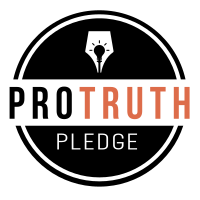 I signed the Pro-Truth Pledge:
please hold me accountable.







Memories: Not that Horrid Song - May 29, 2018
Wise Madness is Now In Session - May 28, 2018
The NFL and the First Amendment - May 27, 2018
On The Road Again - May 26, 2018
Oliver the Three-Eyed Crow - May 25, 2018



creative commons
This work is licensed under a Creative Commons Attribution-Noncommercial-Share Alike 3.0 License.
Horvendile August 28, 2016




Follow on Feedly