I became insane with long intervals of horrible sanity.
Edgar Allen Poe
The trouble with fighting for human freedom is that one spends most of one's time defending scoundrels. For it is against scoundrels that oppressive laws are first aimed, and oppression must be stopped at the beginning if it is to be stopped at all.
- H. L. Mencken
Many people would sooner die than think; In fact, they do so
-Bertrand Russell
What I have been telling you, from alpha to omega, what is the one great thing the sigil taught me — that everything in life is miraculous. For the sigil taught me that it rests within the power of each of us to awaken at will from a dragging nightmare of life made up of unimportant tasks and tedious useless little habits, to see life as it really is, and to rejoice in its exquisite wonderfulness. If the sigil were proved to be the top of a tomato-can, it would not alter that big fact, nor my fixed faith. No Harrowby, the common names we call things by do not matter — except to show how very dull we are ...
-James Branch Cabell
January 02, 2017 - 11:07 a.m.
New Year's Day in the House that Looks Like Christmas
I'm getting this in right under the wire; I'm starting before 10 AM. As usual, I fought with myself to do it. And I am starting the second sentence at 10:10. I realized I forgot to read Paul Krugman's column, and then got lost in FB notifications. It's so hard being me. Look a bunny! I'm not close to ADHD. My issues are my own. I saw on the taskbar that I had two Facebook notifications and started to click on it to check them out. I resisted. Once I'm immersed in writing I'm focused. This is still the introduction.
Look another bunny!
Yesterday I made the long trek to Ditmas Park, Brooklyn, to go to Coco and Bruce's annual New Year's Day party. The party started at 2:00. My plan was to leave by 1:00. It takes me about two hours to get there. That didn't work out. I was ready to leave at 1:30 but the next bus left at 1:31 and I wasn't making that. The bus after that is 1:51. It takes four minutes or so to get from my room to the bus stop. We are close. I started to read something online. By the time, I started moving it was almost when I had to leave. I had to dress in layers. I had to find things. I ran to the bus stop. I thought I just missed it. I went to check on the bus time website using my phone. I didn't have my phone. Just to prove I'm an idiot, one of the things I spent time getting finding and putting in my bag were my spare phone batteries and the portable charger. I'm an idiot. It is now proven. I went back and got my phone. I also got the shopping bags I had out but never put in my backpack. I planned on food shopping after the party. I went right back out as I didn't want to miss the next bus. I would rather wait too long outside. I ended up walking to the gas station/convenience store for a peanut butter Snickers bar. I made the 2:11. The trip takes a little over two hours. I was afraid I might have missed some of my friends. This is very much a Gathering of the Tribe. When I arrived, I saw Aviv and Bev. That's a lot of "V's" for only seven letters. V for victory? I was happy to see them. I asked if I had missed anyone from our crowd and was told that I hadn't. Whew. I grabbed food including some amazing spiral sliced ham. Hey I'm required by law to talk about the food. I'm me. I caught up with Coco's daughter Vanessa and her boyfriend Malcolm. They have been together since I have known them. I watched them together. I asked Vanessa what's going on in her life. After talking about college and moving she finally got around to what I suspected; they are engaged! Mazel Tov! Malcolm is the epitome of the man you want marrying your daughter … or your friends' daughter.
The New Year's Day party is always about singing. We even had lyric sheets. I missed one song, my favorite, "Gentle Arms of Eden." I did catch Bev singing my favorite song of the millennium, Jean Rohe's Arise Arise. I can have more than one favorite song of the millennium. Later we were joined by Jay and Catherine, and then Fred and Linda. That completed the Tribal Gathering. Many of our regulars could not be there, Katherine, Karyn, and Claude, were all out of town. Caroline was ill so she and Mark couldn't come. That's a big chunk of the Tribe. Meg now lives in Nashville and this is the second party she missed. It was also her birthday. I often went to two parties on the first day of the year.
This did not stop us from having fun, we just had less fun. We still had plenty of love. We are talking some of my favorite people. I have more favorite people that favorite songs. Stop bugging me about that. Circumstances have led to me seeing Catherine and Jay as much as I used to. It was good to have time to sit and really talk. I had a conversation with Catherine about the art and craft of singing that could have been on Brianne and Alan's art centered podcast, Falcon Pack Podcast. You can subscribe to it on iTunes, Falcon Pack Podcast - Art and Conversation: By Brianne Dougherty, Alan Glucksman. That is very much the kind of conversation I often have with Catherine.
I was drinking coffee and soda when Catherine contemplated having egg nog. My reaction was, "There's eggnog?!" I was sitting right next to it. Have I mentioned that I'm an idiot? An idiot that loves eggnog. I don't spike it. I'm a real man and drink it straight up. It was only my second eggnog of the season. I had Liam's at his and Jean's Christmas party. That was pre-spiked. It was also homemade and I can't resist it. I'm becoming a lush. I bet I had a dozen drinks this year.
I've said this before but many, perhaps most of you have never read my previous blogs on the New Year's Party. Coco and Bruce's house looks like Christmas. It's welcoming and decorated and loving. All that it is missing is Andy Williams in a sweater. But it has Coco and that's even better.
I stayed into the evening then made my way home. When I switched trains at Union Square I remembered that I had to stop at Trader Joe's as I'm out of eggs. They are one third the price there than they are anywhere else. I find it hard to bring myself to buy them elsewhere. I walked over there and to my dismay it was closed! I had no eggs yesterday morning and I'll have no eggs for breakfast today. What will become of me? I'll buy some today. I might stop and Dunkin' Donuts for a breakfast wrap. I'm not sure what I'll do for breakfast. Yesterday I had a peanut butter and bacon sandwich. I also had a peanut butter sandwich before I went to sleep. I don't want more peanut butter this morning. I think I'll put Taylor ham and cheese into grits. Grits themselves do not have that much nutrition. I usually put eggs in it.
I hope that everyone had a great holiday season and that those who want them had eggs. I want My Gentle Readers to be better off than I am. Tonight I'm off to hear music, Stephanie Jenkins and Ben Cosgrove are playing at Rockwood Music Hall at 6 PM. I love an early show. It ends at eight so I have time to go to Trader Joe's afterward for my eggs. I just have to remember to do it. That's always the hard part.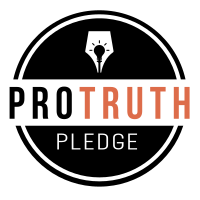 I signed the Pro-Truth Pledge:
please hold me accountable.







Memories: Not that Horrid Song - May 29, 2018
Wise Madness is Now In Session - May 28, 2018
The NFL and the First Amendment - May 27, 2018
On The Road Again - May 26, 2018
Oliver the Three-Eyed Crow - May 25, 2018



creative commons
This work is licensed under a Creative Commons Attribution-Noncommercial-Share Alike 3.0 License.
Horvendile January 02, 2017




Follow on Feedly