I became insane with long intervals of horrible sanity.
Edgar Allen Poe
The trouble with fighting for human freedom is that one spends most of one's time defending scoundrels. For it is against scoundrels that oppressive laws are first aimed, and oppression must be stopped at the beginning if it is to be stopped at all.
- H. L. Mencken
Many people would sooner die than think; In fact, they do so
-Bertrand Russell
What I have been telling you, from alpha to omega, what is the one great thing the sigil taught me — that everything in life is miraculous. For the sigil taught me that it rests within the power of each of us to awaken at will from a dragging nightmare of life made up of unimportant tasks and tedious useless little habits, to see life as it really is, and to rejoice in its exquisite wonderfulness. If the sigil were proved to be the top of a tomato-can, it would not alter that big fact, nor my fixed faith. No Harrowby, the common names we call things by do not matter — except to show how very dull we are ...
-James Branch Cabell
January 03, 2016 - 1:32 p.m.
No Man is an Island
There is no reason I should have waited so long to start writing this morning. I hate when I do that. Part of the problem is that I have nothing planned for today. I will try hard to get out of the house. I didn't manage that yesterday.
Today is J.R.R. Tolkien's birthday. I'm celebrating by listening to Tolkien reads from The Hobbit and LOTR. Tolkien read aloud as well as anyone I've heard. He does all the voices, my favorite is him as an ent. Right now it's almost over and he's doing Gollum. Give it a listen.
I spent yesterday listening to music and editing pictures and videos. I have a backlog going back to 2012 on my dropbox. I've made my way back seven months till June 04, 2015. It was nice as I relived some good times. I also garnered a zillion Facebook likes. Not that I particularly like Facebook likes. It's more a case of feeling bad when I don't get them. When I go through my notices I never look at the likes. I shouldn't say that, I don't care about the random likes, when it's from someone I care about, I care. I posted some videos of Isle of Klezbos. That meant messaging Eve Sicular the leader of the band to find the names of the songs and permission to post them. This one is an original by the trumpet player Pam Fleming.
I also posted one by Caravan of Thieves; I recorded this one back in June. I told you I'm behind.
Coincidentally I'm seeing both bands this month; Caravan of Thieves on the special Port Washington edition of On Your Radar with WFUV's John Platt - featuring Caravan of Thieves, Roosevelt Dime & Matt Nakoa and the Isle of Klezbos is doing a Metropolitan Klezmer full octet and Isle of Klezbos all-gal sextet - 1/17 at City Winery.
I spent last night at Christine Lavin's Birthday Party. Didn't I say I didn't go out yesterday? That I stayed home and listened to music? I did both. Her party was streamed via Concert Window. Lots of people I know performed, Julie Gold, Ilene Weiss, Tom Toce, and David Ippolito. I bet I'm forgetting someone who will now never speak to me again. Chris's friends are not a random sampling of humanity. Tom Toce like me is a Jeopardy champ, Ilene won on Super Password, and the piano player was a 7 time National Crossword champion. Hey Chris you have to meet Mark Allen Berube he won on Remote Control.
Most concert windows are an hour. This lasted three. I had to miss part of it to make dinner. I did not expect a three hour show. Iti s of course vital that you know what I ate, it was barbecued chicken and French fries. The potatoes were fried in bacon fat. Don't blame me, Emily corrupted me. What am I saying? She enlightened me. Emily is clearly a Buddha.
I'm going to diary ideas file. I am an idiot. I thought this would be enough to remind me what I wanted to write. It isn't but I'm going to still use it and see if I get inspired. It's a poem by John Donne that you at least know a few lines of.
No man is an island,
Entire of itself.
Each is a piece of the continent,
A part of the main.
If a clod be washed away by the sea,
Europe is the less.
As well as if a promontory were.
As well as if a manor of thine own
Or of thine friend's were.
Each man's death diminishes me,
For I am involved in mankind.
Therefore, send not to know
For whom the bell tolls,
It tolls for thee.
And now I know what I wanted to write. I'm not an idiot. Well I am but I'm not at this moment being idiotic. Reading through the poem again reminded me what I wanted to say.

The poem teaches a lesson we all need to internalize. So much evil is done or allowed to continue because people don't identify with other people. They see them as the other and counting less. Whenever I see someone respond to horrors in the third world by saying there are people who need help in America and we should take care of them first I think of them. People who aren't Americans are just as human and Americans and help should go to those that need it the most and that we are capable of helping the most.

What really set this off was people responding to, "Black lives matter" with, "All lives matter." It pains me to criticize people saying a statement than in isolation is the exact point I'm making, that all lives matter but I do. For what they are really saying is there's nothing unusual happening to blacks that isn't happening to whites. But of course there is and that's the point of, "Black lives matter;" our society too often acts as if they don't. So yes all lives matter but that includes blacks and that's too often forgotten. And what I'm saying is that it also includes Syrians and Nigerians and Palestinians and Israelis and Sunnis and Shiites and Yazidi and Rohingya and the list goes on and on far too long. The world is filled with people that count less in the minds of others. John Donne got that that is wrong.

When we fight for someone else's rights we also fighting for our own for we are all part of them to someone. We can't say we feel that way about some people but not others. Every time there's a police shooting people call for the head of the cop. But that cop is entitled to the same rights as everyone else including the presumption of innocence. The fact that there is discrimination doesn't mean that that particular cop is guilty of murder. Put yourself in the position of the cop. They really do get shot. Their danger is not imaginary and sometimes they are going to make mistakes. But it also doesn't mean that they all get a pass. When you see the videos of a man or even a child left on the ground hurt and not being cared for they are not seeing that person as a human being. They might not be guilty of murder but they are still wrong. But … there is an endless stream of buts.

I'm floundering now. So just go back and read the poem again. As for me I'll make breakfast. I was supposed to make pancakes today but it's late. I think I'll do it anyway.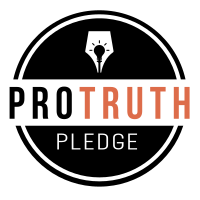 I signed the Pro-Truth Pledge:
please hold me accountable.







Memories: Not that Horrid Song - May 29, 2018
Wise Madness is Now In Session - May 28, 2018
The NFL and the First Amendment - May 27, 2018
On The Road Again - May 26, 2018
Oliver the Three-Eyed Crow - May 25, 2018



creative commons
This work is licensed under a Creative Commons Attribution-Noncommercial-Share Alike 3.0 License.
Horvendile January 03, 2016




Follow on Feedly