I became insane with long intervals of horrible sanity.
Edgar Allen Poe
The trouble with fighting for human freedom is that one spends most of one's time defending scoundrels. For it is against scoundrels that oppressive laws are first aimed, and oppression must be stopped at the beginning if it is to be stopped at all.
- H. L. Mencken
Many people would sooner die than think; In fact, they do so
-Bertrand Russell
What I have been telling you, from alpha to omega, what is the one great thing the sigil taught me — that everything in life is miraculous. For the sigil taught me that it rests within the power of each of us to awaken at will from a dragging nightmare of life made up of unimportant tasks and tedious useless little habits, to see life as it really is, and to rejoice in its exquisite wonderfulness. If the sigil were proved to be the top of a tomato-can, it would not alter that big fact, nor my fixed faith. No Harrowby, the common names we call things by do not matter — except to show how very dull we are ...
-James Branch Cabell
July 06, 2015 - 1:52 p.m.
A Blog, Told by an Idiot, Filled with Sound and Fury, and Signifying Everything.
I got home after 2 AM last night and didn't get to sleep till 3:30. I woke up at 10:30 this morning. Now it's a little after noon and I am just starting to write. Which has higher priority, breakfast or blogging .Which is the more basic need? I'm writing this so it's blogging.
Now comes the hardest part. I have to get up and find my New Bedford Folk Festival schedule so I know what I did yesterday; the sacrifices I make for My Gentle Readers. I should be the patron saint of bloggers. You can be a living Jewish atheist patron saint; right?
I got it and a banana. I don't think that the food diminishes my sacrifice. Get the pope on the phone and tell him to get the beatification in motion.
Now for Sunday at the Festival. We had our tickets and press pass so we didn't need to get there as early yesterday. Gary provided a great breakfast, scrambled eggs and sausages. Yes I didn't miss one home-cooked breakfast. Mike did not forget his phone and we got almost exactly the same parking spot as Saturday. We got there not much before things started. No idea why we got so lucky with that.
I wanted to do Sacred Harp singing. But I got distracted and took too long to get there. The seats were all gone and they were singing. But I got rewarded by some of what distracted me. I heard someone call my name. It was someone I didn't recognize. It was Trisha who I never met. She's an online friend. She was with her husband Phil that I met once at the Lounge Stage who introduced himself to me as Trisha's husband. This happens to me; people recognize me from Facebook. I never recognize anyone from Facebook. It is partially because I can't see but this goes back further than my vision problems. Am I more distinctive looking than most people or more oblivious than most people? It could be both. But in any event I had a lot of fun talking to them. I then raced over to the Whaling museum to see the start of a workshop with four people including Beppe Gambetta who I wanted to catch. That started at 11:30. I got there and the auditorium was empty. I asked what was going on and was told the first workshop was at 12:30. I then double checked and saw I was at the wrong stage .What I wanted was at the Zeiterion theater, the opposite end of the festival. Ugh! I passed by the "meet the artist" stage because I was going to meet Joe & Emily there at noon for The Kennedys. I saw Emily and told her what I did. I started to talk and thought of staying there. But Emily said she'd save me a seat while I raced to see Beppe. I decided to take a shortcut, shorter as it avoided festival crowding, it was actually outside the festival. But I didn't realize one street didn't go through and walked an extra block south which meant I didn't pass the Zeiterion which meant I walked an extra block West I circled the theater. I got in there and one of the other acts was on. Beppe was next with his first song. So my timing was great. He was great. Then I raced back and got there just as Pete & Maura were introduced by Davis. Davis the emcee stayed at Gary's house too. It's a small world.
I normally wouldn't see The Kennedys at meet the performers but Emily and Joe's two eldest daughters, joined Pete and Maura last year on Stand one of the greatest festival experiences ever. It was spontaneous. They ran up on the stage and started singing. This year they were invited. I wasn't going to miss that. I can vicariously kvel.
I then went in search of lunch. I found nothing good and had those crummy hot dogs again. Then I went to see Patty Larkin at the Zeiterion. That is the huge theater where the main events are held. I haven't seen Patty for a while. I've known her music for over 20 years. She's a great musician. She's a very good songwriter. I've always enjoyed her. But she could have given the same show in 1999. She is someone I used to put in the same class as Susan Werner. Actually it's the other way around, I knew Patty first. But Susan grew and always keeps fresh. Not Patty. Sorry to say that. I did get a great pic of her. There will be a separate pics from New Bedford entry.
Then I was off to see the The Boxcar Lilies at the Whaling Museum. I had to wait online to get in, but I did. I felt bad as I missed them the Friday before Clearwater when they played in Garden City. I then missed them on Saturday. .Then I realized I had two shots to see them on Sunday doing sets by themselves when there was nobody new I had to see. I try to see new people when possible. They are in a strange category for me. They are a band I know the people well. I don't worry about having to introduce myself. But I haven't actually seen them perform that often. I don't remember how we became friends. Just all of a sudden we were on a hugging relationship Maybe they initially thought I was somebody else and now can't back out of it. I'll bet on that. Things are a bit hectic on that stage and I knew I'd have no time to talk to them there. They pretty much throw the performers off the stage to make way for the next act .But Stephanie saw me waiting on line before the show and came over to give a quick hug to Bruce, who was before in line, and me. That's the biggest interaction I had with anybody there.
They did a special set, NO BANJO! WooHoo! Sorry Katie. I actually love the banjo. I just love banjo jokes even more. I need to figure out the angle to describe the Lilies. Their tagline is "Heavenly Harmonies" but that's not distinctive enough for my tastes. It should be something like "Music walruses fall in love to." That's not accurate but a great tagline. If that fits your band feel free to use it.
Then I ran to check out the Yves Lambert Trio. They do traditional Quebecois music. Does anyone know why that's Celtic? Is it from Bretons that migrated to Quebec? I wanted to spell that Bretagnes but apparently Bretons is right.
Then I was off to see Kim and Reggie Harris. They were my discovery of Sunday even though I first saw them in 2002 and have always loved them. It's because it's been a while since I saw them do a full set. They do it all. I think most people come away with their personality. They radiate positive feeling. And I knew that going in. what I forgot is how wonderful their arrangements are. They do that thing that I love; their singing is a vocal pas de deux. Their voices dance around each other. And they have wonderful voices. And they write well and they choose great covers, and they put swing into songs that others can't find swing in. And they are fun! They did the song that won me over years ago, Satchel Paige which is an audience participation patter song. They need intelligent audiences. That set was wonderful. I never seem to talk to them after shows and I wrote them and told them that then friended them on Facebook. They went to school with Coco and Bruce, they are warm and friendly. It just worked out we never talked. So yesterday I introduced myself and talked sports with Reggie, before going.
Then I was back to see the Boxcar Lilies at Meet the Performers. So yes I saw two groups I had no need to meet at Meet the Performers. This set was mainly with banjo and I got to sit in the front row. So I got as much Liliemusic as I would if I had seen them play a few weeks ago. Then I got to talk after the show. A reporter interviewed Jenny. .She was taken aback when she was asked if they were famous. After the interview I told her that if she's asked again say that they are "Folk Famous." My crowed knows them well. Many, maybe most of you know them. The general public doesn't know who Richard Thompson is, they'll go "Boxcar who?"
I then went in search of dinner. I spent most of the day alone, the opposite of Sunday. I sat with Jeff for Kim & Reggie. I think that and Emily and Joe at the Kennedys was the only time I sat with people I knew.
I got a ham and cheese sandwich at a shop I knew in town. I had no desire to see Tom Rush. He's one of those guys that is not bad but doesn't connect with me at all. His music has always gone in one ear and out the other. I heard that the Zeiterion was packed when he played.
Before I ate I got a text that I thought was from Emily and Joe saying that they were watching the big game and a pub. I went to the pub and didn't see them. So I grabbed a sandwich someplace in town and headed to the Zeiterion for the Celtic Extravaganza which closes the Festival every year. They stopped caring about the VIP seating so I could sit right up front. Most people left after Tom Rush. I'm not most people. Then I got a text from Mike that he was five rows back of me and I joined him and Steve.
When I got there they were doing a tribute to Jon Renbourn and the Kingston Trio. I missed the Kingston Trio part which was fine with me. The Renbourn tribute was all Pete Kennedy! So that was fun.
The Celtic Extravaganza was amazing! It was worth the trip up there by itself. The artists were Benoir Bourke & his son, the Jeremy Kittel Trio, Calan, my big discovery from Saturday, The Yves Lambert Trio that I caught earlier, James Keelaghan, and Troy McGillivray & Kimberly Fraser. After they each did a song, with Benoit being the emcee I moved back to the front row to get some pictures. I stayed there as it became one extended set of reels with each band taking turns playing. That was epic. So remember the accordion player from Calan that I said I was going to marry even though I had no idea what she looked like because I'm blind. She step danced right in front of me. I lucked out she's cute. I would have felt obligated to marry her even if she wasn't as I said I would here. My word is my bond. Wonder how long it will take to get an order of protection against me? They are from Wales; bet they can't pull it off.
I had forgotten that Jeremy Kittel I had discovered previously. They are amazing. So were Troy and Kimberly, Cape Breton fiddlers who were totally new to me. This was as good as it gets. Two women from Calan and Benoit clogged. A woman from the audience came on stage and clogged. I'm not sure if that was planned. Benoit invited a bones player to join them onstage and his and Benoit's bones provided a steady beat through the reels. Benoit knows how to put on a show and organize something like this.
Then they marched off stage playing and the audience followed them. I was the first one behind them. Mike and Steve went to the bathroom. I watched them play on the sidewalk out front. When they were done I told three of the people from Calan how much I loved them. There is no way I'm missing them next time they play here. Nice people too.
Steve and Mike found me out front and we headed home. We had a long detour looking for gas. Then we stopped to grab some coffee and switch drivers at a rest stop. There were very long lines there. Everyone stopped at once. I bought malted milk balls. When I got to the counter someone behind me said, "want to split the malt balls." I thought it was Steve. It wasn't. it was Pete Kennedy! They had stopped there the same time. I talked to Pete and Maura. I found out that she's the one that had sent the text about meeting at the pub. It was a reply to a text thread that Joe and Emily were on too and they were the names that showed. I only saw the backs of their heads and was geared looking for Joe and Emily and the kids. So I missed Maura and Susan Werner. Pete must have been at the theater by then as he was on stage when I arrived. If I had spotted Maura and Susan I would have been torn, watching the World Cup with them or going to the Extravaganza. This way I had less anxiety.
Ugh. I have to post this fast and make breakfast. I have to leave for therapy in 50 minutes. It's almost two.
Oh I have been waiting to use this title for a while. It's what a festival is.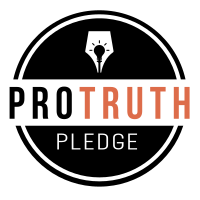 I signed the Pro-Truth Pledge:
please hold me accountable.







Memories: Not that Horrid Song - May 29, 2018
Wise Madness is Now In Session - May 28, 2018
The NFL and the First Amendment - May 27, 2018
On The Road Again - May 26, 2018
Oliver the Three-Eyed Crow - May 25, 2018



creative commons
This work is licensed under a Creative Commons Attribution-Noncommercial-Share Alike 3.0 License.
Horvendile July 06, 2015




Follow on Feedly