I became insane with long intervals of horrible sanity.
Edgar Allen Poe
The trouble with fighting for human freedom is that one spends most of one's time defending scoundrels. For it is against scoundrels that oppressive laws are first aimed, and oppression must be stopped at the beginning if it is to be stopped at all.
- H. L. Mencken
Many people would sooner die than think; In fact, they do so
-Bertrand Russell
What I have been telling you, from alpha to omega, what is the one great thing the sigil taught me — that everything in life is miraculous. For the sigil taught me that it rests within the power of each of us to awaken at will from a dragging nightmare of life made up of unimportant tasks and tedious useless little habits, to see life as it really is, and to rejoice in its exquisite wonderfulness. If the sigil were proved to be the top of a tomato-can, it would not alter that big fact, nor my fixed faith. No Harrowby, the common names we call things by do not matter — except to show how very dull we are ...
-James Branch Cabell
November 12, 2017 - 8:04 p.m.
NERFA Ball
I'm back from NERFA. I haven't written since Wednesday so I'm getting the DTs but I'm tired. Not sleeping is an important aspect of the conference. I guess there are some of you that have no idea what I'm talking about. NERFA is the NorthEast Regional Folk Alliance, the folk music industry gathering for one part of North America. Guess which part. You are so smart, you guessed that it's the Northeast, Canada east of Ontario and the US down to Northern Virginia. I'm not quite sure how far west it goes in the US but the Boston-Washington corridor is the heartland. You might have missed the big joke, "folk music industry." Business is done though, presenters discover artists. Artists discover producers, publicists, managers, photographers, and any other professionals they need. That's the practical justification for the conference, the reason we love it is that it's the family reunion. It's like going to Pennsic, ComicCon, Spring Training, Falcon Ridge, Burning Man, a gathering of the tribe.
For the last two years it's been held in Stamford CT, 40 minutes from my house on City Island by car. I could take public transit but it takes me longer than that to even get to the Metro North. I wanted to be up there in time for my favorite workshop, On the Griddle, on Thursday. I was quite clever and asked John, one of the panelists to give me a ride. That would guarantee the timing. I'm on the way for him or anyone else coming from New York City or Long Island. I knew I could figure out the ride home once I was there.
I'm going to keep this simple today; I'm not going to give an account of everything I did or tell you about all the great musicians I discovered. Today it's all about the people.
You start meeting friends in the parking lot and it doesn't end till you leave. I need a hug counter; I got my first one in the parking lot from Rachael Sage who I don't even know well though John does. She gave him a hug and said, "I'll give you a hug too because you look like you want one." That's the NERFA spirit. I also need a body cam, so I can remember who else I ran into before I got to my room. I saw Kirk at registration, he was volunteering there. I left my things in my room and headed down to On the Griddle; there I sat with Martin Swinger, one of my Falcon Ridge friends, a Budgiedome favorite and my erstwhile NERFA roomie. He's one of those people that makes me feel good just by being in my line of sight. There are many of them in the community.
One afternoon I was looking for a place I could charge my phone without being in my room. While I was walking around the lobby I headed over to the instrument check in the hope that someone I knew would be there that I could give a hard time to. The real musicians leave their guitars, basses, fiddles, and keyboards. I was going to try and check my kazoo. I got there and found a friend I could harass, Shawna. She's a Frühead I first met online 17 years ago when she was a teenager and I was slightly into middle age. Now she's a full-fledged adult, not even young adult, and I'm still slightly into middle age. She noticed an outlet near her. I plug my phone in and spent much of the afternoon keeping her company as my phone charged. That was a perfectly great use of my time. She lives in Canada, so I don't see her often and the world came by with their instruments or asking directions.
The first new friend I made was Jess Phaneuf; she's the midday host on WUMB in Boston. I often listen online. We started talking because I noted that she was not the only Phaneuf at NERFA, there's also Robert from the band The Belle Hollows. It's not exactly a common name. They are not related. She was one of the panelists at On the Griddle. I showed her where it was as this is her first NERFA. She was also one of the presenters at the DJ showcase.
Every year I have my stalkers, people I keep running into while others I hardly ever see. My first stalker this year was Barbara. I had three friends named Barbara there; this is one I think of as hot sauce Barbara, the others are Ridgefield Barbara, and CT Barbara. They all live in Connecticut, but CT Barbara runs the CT Folk Festival. Hot sauce Barbara makes hot sauce. My names make sense. Guess in what CT town the third Barbara presents. I'll leave that as an exercise for the reader. Yes, this will be on the test.
There are lots of friends from far-flung places that I always try and spend time with when I can. There are always some I miss but this year I was able to talk to Becca & Billie, Richard, Beth, Aaron, Eric, Eleanor & Elie, … ; Can you tell I'm going through the attendee list alphabetically? I'll throw in Wendy and Jeffrey to represent the rest of the alphabet.
At the cocktail party I thought I saw Genna; she was one of the founding members of Burning Bridget Cleary. I have not seen her since she left the band. It's been years and I don't see well so I wasn't sure it was her even though she's distinctive looking, a pixyish redhead. I tried to read her name tag but much of it was covered by what she was carrying. The first name was too long so I figured it wasn't her. Then I got a better look and said, "Genna?" It was her; the name tag said Genevieve. I never think of her that way. I wasn't sure she's remember me, she wasn't sure I'd remember her. We both did. She's in a new band, one of my discoveries, but that's jumping the gun. No discussion of music today.
I had to skip therapy this week, I need it less during NERFA. On Friday my usual therapy day I had breakfast with a therapist friend. I'm going to have to tell my therapist I was cheating on her. I have two NERFA friends that are therapists. One of them was a panelist on workshop about dealing with artists using their creative minds. I should have gone to it, but I used the time to catch up with my sleep. Next year there's talk of an anxiety workshop. That I will go to unless I procrastinate. That's quite appropriate.
The most typical NERFA activity is walking around and talking to friends and to strangers. I have met some of my favorite musicians that way. Some of the conversation is about music but some is about a volcanic eruption causing the year without summer or the Fiske Room being named for Kingpin. Lots of people get each other's references.
I have a zillion pictures to go through and live to catch up on. I'll start writing about that tomorrow. Right now, I should be taking a picture and showing you something but weirdly anxiety is getting in the way. I could overcome it but I'm tired, so I'll just try to get it done by tomorrow.
Now I'm going to catch up on my TV, Arrow, Gotham, and Inhumans.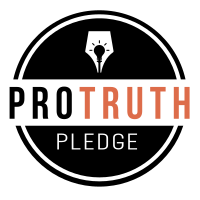 I signed the Pro-Truth Pledge:
please hold me accountable.







Memories: Not that Horrid Song - May 29, 2018
Wise Madness is Now In Session - May 28, 2018
The NFL and the First Amendment - May 27, 2018
On The Road Again - May 26, 2018
Oliver the Three-Eyed Crow - May 25, 2018



creative commons
This work is licensed under a Creative Commons Attribution-Noncommercial-Share Alike 3.0 License.
Horvendile November 12, 2017




Follow on Feedly