I became insane with long intervals of horrible sanity.
Edgar Allen Poe
The trouble with fighting for human freedom is that one spends most of one's time defending scoundrels. For it is against scoundrels that oppressive laws are first aimed, and oppression must be stopped at the beginning if it is to be stopped at all.
- H. L. Mencken
Many people would sooner die than think; In fact, they do so
-Bertrand Russell
What I have been telling you, from alpha to omega, what is the one great thing the sigil taught me — that everything in life is miraculous. For the sigil taught me that it rests within the power of each of us to awaken at will from a dragging nightmare of life made up of unimportant tasks and tedious useless little habits, to see life as it really is, and to rejoice in its exquisite wonderfulness. If the sigil were proved to be the top of a tomato-can, it would not alter that big fact, nor my fixed faith. No Harrowby, the common names we call things by do not matter — except to show how very dull we are ...
-James Branch Cabell
November 15, 2012 - 12:11 a.m.
The Adventures of Nels; Spider Killer!
Nothing much going on today so I might as well write about NERFA. Today I'll get all the non-musical details out of the way that I can remember. I'll save the music for my next entry. Why? That will take work and looking at notes. Now I'm busy grading tests.
I arranged my ride to NERFA before I registered or found a room or roomates or anything else. Weeks, maybe months ago Bruce said he'd drive me up there. I was living in Brooklyn at the time so that was super convenient. I'm in Manhattan now but we never changed the plans. So on Thursday morning I hopped on the subway and went to Coco and Bruce's. Getting out of Brooklyn proved an adventure. There must have been an accident someplace but we went around it but it still took us an hour to get out of borough. It should have taken 15 minutes tops. It was clear sailing after that. Our first stop was New Paltz where we got gas, not an easy thing to do in Brooklyn, and met my sister Alison for lunch. It's always nice when my friends meet me my family. That doesn't happen too often. Alison's house is half a block off the road to NERFA but I've always been running late and never had time to stop there before. This time we arranged it well in advance. Alison gave a choice of restaurants in town to eat at. I should know which we chose but of course I don't. I know I had the French dip because I always remember food. Food is important. And we all had a different kind of fried potato except for Bruce who didn't have potatoes. I had the spiced waffle fries. See I let you know the important things.
After lunch we continued up to NERFA and got there earlier than I ever had. We avoided the rush. I thought I had to straighten things out with the room but Aaron had already done that. We were there before NERFA registration so we could register for rooms first and get settled. I was rooming with Martin who I only knew from talking to at Falcon Ridge and Joel who I didn't know at all. Martin was in the room when I got there and we had a really nice conversation. I always liked him but never knew much about him. Now I do and like him even more. That was just about it for conversations in the room. I was pretty much never awake the rest of the conference when either of them was in the room. That's NERFA, your room is a place to sleep and change clothes and not much else.
I went down to the Lobby and started socializing. If I started listing everyone I talked to that would be pretty much all I'd have room to write about. If you were at NERFA I talked to you,.
I broke one of my big rules that first night. I didn't eat with strangers. I think that meal I ended up with Rob, Heather, and Kristin aka ilyAIMY. It has pretty much always been too long since I've seen them. They are kindred spirits and I just wanted to have some quality time with them. I ended up eating many of my meals with friends. Eating with strangers had been one of the most productive ways I've spent my time at previous NERFAs, That's how I met some good friends and favorite musicians; Sorcha and Jo, Burning Bridget Cleary, Kath Buckell, and Jory Nash. This year I didn't make any lasting connections that way. Every time I sat with strangers I ended up moving to a friend's table for dessert.
It's only been three years but I've developed some traditions about who I spend time with where. I watch the formal showcases with my NY presenter friends, John, Maggi, the two Barbaras, and Carter. I watch the DJ showcases with the DJs and sit next to Ron. The rest is catch as catch can. I sit with whoever I see. At some point I know I'll be with some subset of my chicks with dip. I'll always catch up with my friends from far flung places. I had dinner with Phil and Allison. I have a lot of Allison's and Alison's in my life, I saw four this weekend. My sister, Henry, and two chicks, Scola and Tartalia. Do I like Allison's or do Allison's like me? Or is it both? Of course I've known my sister the longest and think all the others spell their names wrong. Don't get me started on Alyson.
I always tqake advantage of the spa. I realized when I packed that I didn't have a bathing suit. They are all in storage. Luckily Alison had one in her house that she gave me. When you are till the wee hours of the morning a swim and hot tub make a world of difference. It isn't used much. I ran into someone I met last year there Dennis and we caught up with each other. On Sunday I ran into Nels Andrews who proved that he's a braver soul than me. When I went to shower there was a giant spider in the first stall I went to and the others didn't have warm water. Nels went right into the one with the spider and slew the beast. I told him that I'd name an entry for him. This is it.
I survive the late nights with the help of coffee from Vermont. I'm totally blanking on the name of the coffeehouse and that's killing me as they deserve great praise. It's in Richard and Beth aka Bread and Bones' room. I love their coffee and if you go to NERFA you should seek it out.
At Saturday's dinner I spied Shannon Lambert-Ryan from RUNA across the room and of course went to say hi. I was wondering why I hadn't seen her before and she told me that she was just there for the afternoon. There was a memorial service for her father Tom Ryan. I wish I had known about it. I only met him once but I loved Tom. After what she told me about the service I loved him even more. I never knew that he was a clown. He didn't want a sad service. He said that all he wanted was for people to make a balloon sculpture. So that's what people did. I think it was Cheryl that brought it into the dining room before Shannon and Fionnan set it up in the lobby. It of course made me think of Chuckles the Clown's service. That's what I want. You better tell jokes and laugh when I'm gone or I'll come back and haunt you. And Carey you know what you aren't allowed to do!
I felt bad about missing the service but seeing Shannon and talking to her about it meant a lot. I loved that she wasn't crying and sad. She was celebrating her father's life not mourning his passing just as he wanted. It made me laugh and cry at the same time. I'm all verklempt just thinking about it.
For years I tried to get Deni to go to NERFA, Last year I succeeded. This year she even presented her own showcase, Duets with Deni. I got to see her play with Amy Speace!
I have new official stalkers Stephanie Bettman and Luke Halpin. Wherever I went they were there. They are my new best friends. They are also a new musical discovery but that will have to wait.
A great thing about not driving home myself was that Bruce and Coco got me out of there at a decent hour. I can never drag myself away while there are still people to talk to. Of course when we stopped for a bathroom and gas on the way home we had a reunion. Directly in front of us on the gas line was Nels and in front of him was George, Honor and Carl. Who was with Nels? I was just a bit sleep deprived.
Yet when I got home I was able to write a pretty good math test which I gave on Monday. NERFA is tiring but inspiring.
OK now I should get to bed. Tomorrow I'll finish grading the test and write about the music at NERFA.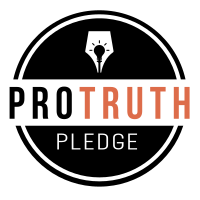 I signed the Pro-Truth Pledge:
please hold me accountable.







Memories: Not that Horrid Song - May 29, 2018
Wise Madness is Now In Session - May 28, 2018
The NFL and the First Amendment - May 27, 2018
On The Road Again - May 26, 2018
Oliver the Three-Eyed Crow - May 25, 2018



creative commons
This work is licensed under a Creative Commons Attribution-Noncommercial-Share Alike 3.0 License.
Horvendile November 15, 2012




Follow on Feedly