I became insane with long intervals of horrible sanity.
Edgar Allen Poe
The trouble with fighting for human freedom is that one spends most of one's time defending scoundrels. For it is against scoundrels that oppressive laws are first aimed, and oppression must be stopped at the beginning if it is to be stopped at all.
- H. L. Mencken
Many people would sooner die than think; In fact, they do so
-Bertrand Russell
What I have been telling you, from alpha to omega, what is the one great thing the sigil taught me — that everything in life is miraculous. For the sigil taught me that it rests within the power of each of us to awaken at will from a dragging nightmare of life made up of unimportant tasks and tedious useless little habits, to see life as it really is, and to rejoice in its exquisite wonderfulness. If the sigil were proved to be the top of a tomato-can, it would not alter that big fact, nor my fixed faith. No Harrowby, the common names we call things by do not matter — except to show how very dull we are ...
-James Branch Cabell
October 28, 2017 - 4:06 p.m.
Hang On for the Ride
Very late start today, blame the MTA. I just missed my bus and the next one came way late, I had to wait 50 minutes for it. The next bus was 10 minutes behind it. I didn't get home till just before one and didn't get to sleep till after two. All that led to me sleeping late. I seem to be sleeping more of late, not the 7:30 - 7:45 I've slept my entire adult life when giving the opportunity. I blame the meds.
Last night I went to see Aaron Nathans and Michael Ronstadt at Rockwood Music Hall Stage 3. They are worth missing a World Series game for. Guess who did the merch? Come on guess. Yes, it was me. The show was at 8:30 and I did things a bit differently than usual. I went to Trader Joe's and got 99¢ Fresh Pizza before the show not after so I could get home at a decent hour. The best laid schemes and all that.
On the way from Trader Joe's to pizza I heard someone say "Gordon?" I looked around and saw nobody I recognized. I'm blind and said, "I can't see, who is it?" And she said, "It's Maura." She's knows I'm blind. More importantly she had a baseball cap on. Pete was with her, hatless but I didn't turn my head far enough to see him. We of course stopped and talked. What's funny is that I was just in that neighborhood with Carolann and we walked by Pete and Maura's apartment and I was lost in thought trying to remember why I was just in that neighborhood when Maura called me. If I hadn't been I would have seen them coming; I missed them because I was thinking about them.
I haven't mentioned this in a while, so I will again. I always feel good when friends call to me when they know I don't see them. That means that they choose to talk to me. I'm insecure enough to never be confident of that. I know I'm not the only one that feels that way.
I got to Rockwood just about when I planned. I figured that Aaron and Michael would be sound checking and I could get the merch. Instead I saw Scott in the shadows. He told me that the previous band was still playing. When Aaron showed up he gave me the merch. Michael arrived right before the previous act let out. When Michael and Aaron went down Scott wanted to go someplace we didn't have to hear the music blaring upstairs. I suggested downstairs. We told the guy at the door we were friends of the band and they let us down. He must be new, usually I just nod, and they let me down. I think part of the training to work at Rockwood should include being shown a picture of me and telling them to let me go where I want to keep me under control.
I grabbed my usual seat, Scott went to the shadows under the stairs. I left my stuff at my seat and joined him, so we could talk. Doors must have opened and somebody else came in and said hi. Aaron said, "Oh it's you?" when he realized who it was. I heard th person talk but couldn't see her. I asked Scott if it were Sharon Goldman. It wasn't. He said it was Karen. I asked Karen who? "Don't you stalk Bobtown?" I do, it was Karen Dahlstrom. I told Karen it's not surprising as they are both Jewish girls form Long Island. Karen is not Jewish and is from Idaho. Karen said it was because their names rhymed. We know it's because of my cataracts. Fine, it's because I'm an idiot. Karen was then joined by Jen, that's 40% of Bobtown, about Bob. Is my brain scary? That's another insecurity of mine.
This was the CD release party for their new album, Hang On for the Ride. I haven't heard it yet but judging from what they played it's the best they've done yet. It was the best concert I've seen them do and I love them. There are lots of classically trained musicians playing folk/Americana music. There are lots of clever singer/songwriters. There are not a lot of collaborations between the two. Michael is the classically trained cellist. There are also not many cello/guitar combos. Michael is also a songwriter, Aaron plays excellent guitar. They are both weird in the best sense of the word. There's a lot of cognitive dissonance in their songs, the music is not what you'd expect from the lyrics. Do I need to say more than that Aaron recorded one of his compositions and thought it was finished and Aaron said it needs something weird, like angry clowns, and Michael did it? Michael does a lot out of the ordinary in his playing. He doesn't play like a classical cellist. He plays like someone playing whatever he thinks is right. It verges on neuromusic. Aaron's songwriting walks the line between clever funny and sweetly sincere. That is exactly what his personality is.
They did two genre-busting covers, Another One Bites the Dust and All Along the Watchtower. The audience doesn't even realize what they are playing in the former till they get to the chorus. Despite being played acoustically their Watchtower sounds more like Hendrix than Dylan.
When I was leaving the waitress said, "Goodbye Gordon." How did she know my name? I thought she was knew. Easy, she heard Aaron call me. I asked her name, it's Colleen. I worked on remembering it. Let's see if I know it next time I see her. I need to be on a first-name basis with more people at Rockwood. Now it's just Ken, the owner, and Mel, one of the bouncers. I've known Ken Rockwood for far longer than the club existed so that was a given.
After the show I found one other person I knew who was at the show, Shelley. She was in the back, too far for me to see. Have I mentioned that I'm blind? Have I mentioned that I'm an idiot? I have till fill both checkboxes for an entry to be complete. Oh, and I'm cute. As I'm blind and an idiot, I'm not sure how much you can trust my judgment on the last. You can always trust it on music. You need Hang On for the Ride. I'll make it easy for you.
Listen and then buy it on CD Baby

I got the physical CD to add to my to-rip pile. It's gotten large. I don't think I'm getting to it today either. My goal tomorrow is to not go out so maybe then. I like that I've gone from staying home too often to looking forward to it. Tonight, I'm going up to Common Ground Community Concerts to see Matt Nakoa and Heather Aubrey Lloyd. The cute merch guy will be there. Fred will too, he's giving me a ride. That makes me life much easier.
I have a little under two hours till I get picked up. I want to shower, eat, and watch Gotham before then. I better get this posted fast.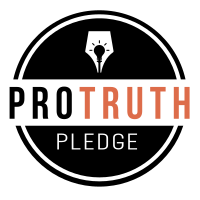 I signed the Pro-Truth Pledge:
please hold me accountable.







Memories: Not that Horrid Song - May 29, 2018
Wise Madness is Now In Session - May 28, 2018
The NFL and the First Amendment - May 27, 2018
On The Road Again - May 26, 2018
Oliver the Three-Eyed Crow - May 25, 2018



creative commons
This work is licensed under a Creative Commons Attribution-Noncommercial-Share Alike 3.0 License.
Horvendile October 28, 2017




Follow on Feedly