I became insane with long intervals of horrible sanity.
Edgar Allen Poe
The trouble with fighting for human freedom is that one spends most of one's time defending scoundrels. For it is against scoundrels that oppressive laws are first aimed, and oppression must be stopped at the beginning if it is to be stopped at all.
- H. L. Mencken
Many people would sooner die than think; In fact, they do so
-Bertrand Russell
What I have been telling you, from alpha to omega, what is the one great thing the sigil taught me — that everything in life is miraculous. For the sigil taught me that it rests within the power of each of us to awaken at will from a dragging nightmare of life made up of unimportant tasks and tedious useless little habits, to see life as it really is, and to rejoice in its exquisite wonderfulness. If the sigil were proved to be the top of a tomato-can, it would not alter that big fact, nor my fixed faith. No Harrowby, the common names we call things by do not matter — except to show how very dull we are ...
-James Branch Cabell
March 21, 2014 - 11:45 a.m.
Mike and Ruthy and Tess and Talkbacks
I'm starting this later than I'd like because I have been fighting with Google. Picasa web albums are not working at all. That means all the slideshows that I put in entries aren't working. I have pictures to post today and Google+ is terrible as a hosting service. I'm going to have to set the image size every picture and need to macros to do handle both orientations. I can't show you a slideshow because Google+ doesn't offer that. All it does is what Facebook does but worse. I used to love Google till they started violating their motto and became evil. Their business model is now data gathering at the expense of everything else. They are the NSA except their goal is making money not protecting the country.
OK I got to picasweb using Chrome by getting there through history not typing in the url. I have no idea why it worked. The same url won't work in Firefox. I tried clearing the cache but that didn't help. Oh well at least now I can post pictures easily.
My therapist was out on Monday so I rescheduled for yesterday. Fortunately it was a good week for me and there was no crises management needed. I'm pretty sure there was an idiot story about the commute. I don't remember it. You know why? I'm na idiot. So this is a meta-idiot story. Remember that I'm an idiot. This is foreshadowing.
I had a back and forth day. Therapy was over at 5:20 and I had to be back in the City at 9:30 I decided to go home, cook dinner, and go back in. I was afraid time might be a bit tight and for once was good with time management. As soon as I got home I turned the stove on before I even took my coat off. That way it was preheated by the time I ready for it. I had Blackened chicken breast and roasted plaintain. When I checked online it said to cook the plantain for 40 minutes. Yesterday I took 15. It was burnt to a crisp when I did 40. Next time I have to flip them over, the bottom got charred. They still tasted great.
I actually had about an hour after dinner before I had to leave. Then I headed back on the subway and went to my usual spot, Rockwood Music Hall. It was a double bill of two of my favorite bands, Miss Tess & the Talkbacks and Mike & Ruthy,
I was very proud of myself for catching myself after I only walked halfway down Allen Street that they were playing in Rockwood Stage 3 whose entrance is on Orchard Street. So I turned back and went around the block. I went in the door. I went to the stairs and what happened next? You should know. I was told they were playing in Stage 2. I checked my calendar and I had stage 2 written. I told you I was an idiot and I said that was foreshadowing. You really should have been way ahead of me here.
Luckily I was able to enter Rockwood 2 from the back. You can't always do that, The band before the ones I came for was still on. The place was packed enough to be uncomfortable but there were still plenty of seats which is so odd. Why would you stand crushed against someone when you can sit in comfort?
The music was jazz. I don't know enough about jazz to judge it but this guy worshiped artistic gods not in my pantheon. Was this minimalism? I think so. It was incredibly repetitive. One song had a one word lyric, "wonderful, repeated over and over again with little variation. The instrumentals were the same way. They sounded like one long introduction to something. It wasn't my style at all.
Their crowd took a while to clear out while Mike & Ruthy took the stage. There were still some left when they started playing and they talked a bit but it wasn't bad at all. When they were setting up I played on my phone. Someone tapped on my shoulder and said, "Put the phone away." I figured it was someone I knew teasing me. But I don't think it was. They just kept walking and I didn't get a good look. I didn't know anyone there till someone sat down next to me, It was Tess. Then we were joined by Kevin. Tess's music is totally different than Mike & Ruthy and I would have been surprised they were on the same bill if Tess didn't have Kristin Andreassen and Michaela Anne open for her at Joe's Pub. Kristin is Ruthy's bandmate in Sometymes Why. So I knew the worlds were connected.
I've known Mike & Ruthy since they started playing as a duo. I knew them before that with the Mammals. I've seen them zillions of times. But not recently. Last time I saw them Ruthy was pregnant. It's been a long time. I had a lot of pent up demand. They are someone I'm used to seeing frequently. Maybe that's the reason I enjoyed this more than any set I ever saw them do. That could be but I think they just got even better. Kristin took it up a notch too. I'm seeing Aoife next week. I'll see if she did. Maybe they all took MGH, Musician Growth Hormone. Whatever the explanation they were great. As they've been doing since their days with the Mammals they covered the greatest song every written, no not 13 Wolverines the other greatest song ever written, Richard Thompson's 1952 Vincent Black Lightning. And true to form I silently sang along to it and my eyes teared up. I wondered if they smiles to see me cry. They do a great co-write with Woody Guthrie, My New York City. It's one of the songs that Woody wrote lyrics for and they wrote the lyrics. It's Woody's ode to New York. You don't think of Woody writing a song about riding the subway but he did.
Mike and Ruthy always feel like they could have walked out of 19th Century America, Others people sing folk songs, they are folk singers. Ruthy is from New York but her voice has a simplicity that invokes Appalachia. That is till she does a torch song. When she sings in that style you need a cold shower when she's done.
I love when people use Bandcamp. It's so easy to post songs.
Tess looked different but it took me a bit to figure out what it was. Then it hit me She wasn't wearing glasses.

I don't think I ever saw her without them before. Is this leading to a new musical direction. her look is more sixties too. Much of her music invokes the swing era but the new song she wrote was totally different. To me it felt early 50s right before rock and roll. Maybe Les Paul and Mary Ford could have sung it. Whatever the style it was wonderful. Wherever her muse takes her I'll follow.
It's hard to keep still while she's playing. Your feet want to just move. And this couple didn't stop them.
It's amazing that pic came out as well as it did. Rockwood is Dark. On the screen all I saw was black. but I could enhance the pictures enough so you can see the dancers.
Listen to this song. It's a cover. Can you guess who wrote it? Do you know?
It's Randy Newman. She knows to cover the best.
After the show I didn't get much of a chance to talk to Ruthy but Jeremy and I spoke to Mike before we headed home. I ran into Jeremy as I was leaving. He had been there the whole time. He knows Mike and Ruthy from way back. He got them to play at his high schoolSo remember next time Mike & Ruthy or Miss Tess plays you are going to join me.
It only took me 34 minutes to get there. It took an hour and a quarter to get home. I had a 17 minute wait at Atlantic Terminal so I ran into Pathmark for a few things I needed. I made it back in 15 minute but by then the train was delayed 4.
OK time for breakfast. Not sure what I'm having. I'm thinking scrapple and eggs.

Here's a link to the album.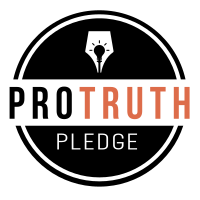 I signed the Pro-Truth Pledge:
please hold me accountable.







Memories: Not that Horrid Song - May 29, 2018
Wise Madness is Now In Session - May 28, 2018
The NFL and the First Amendment - May 27, 2018
On The Road Again - May 26, 2018
Oliver the Three-Eyed Crow - May 25, 2018



creative commons
This work is licensed under a Creative Commons Attribution-Noncommercial-Share Alike 3.0 License.
Horvendile March 21, 2014




Follow on Feedly