I became insane with long intervals of horrible sanity.
Edgar Allen Poe
The trouble with fighting for human freedom is that one spends most of one's time defending scoundrels. For it is against scoundrels that oppressive laws are first aimed, and oppression must be stopped at the beginning if it is to be stopped at all.
- H. L. Mencken
Many people would sooner die than think; In fact, they do so
-Bertrand Russell
What I have been telling you, from alpha to omega, what is the one great thing the sigil taught me — that everything in life is miraculous. For the sigil taught me that it rests within the power of each of us to awaken at will from a dragging nightmare of life made up of unimportant tasks and tedious useless little habits, to see life as it really is, and to rejoice in its exquisite wonderfulness. If the sigil were proved to be the top of a tomato-can, it would not alter that big fact, nor my fixed faith. No Harrowby, the common names we call things by do not matter — except to show how very dull we are ...
-James Branch Cabell
December 05, 2016 - 11:07 a.m.
Holy Trinity
I'm starting this before the WFUV is finished! It isn't even 9:30 yet. Victory! I know it's inconsequential but I take my victories over my issues where I can find them. It helps that I know what I'm writing about today. Hey that should be how I should start these things.
Hey Ferb and My Gentle Readers, I know what I'm going to write today. Where's Perry?
I had a strange day yesterday. It took me forever to write my list of Top Albums of 2016. Part of that is my love of nice formatting. I decided I wanted a thumbnail of the album art next to each choice which meant finding it online. Then I had to figure out put in empty lines so that photos lined up under not next to each other. I had to decide which tier each album belonged in and what to write about each of them. In the end, it took four hours to get everything right. That meant I had breakfast at 3 PM. I always eat late but that is ridiculous. The problem is not that I was starving. I don't wake up hungry. I get hungry late before I go to sleep. It's just that my timing for the day is askew. That meant my shopping plans went out the window. I'll try and do better today.
It also meant that I didn't have dinner till very late, after the evenings very special entertainment. I went to Rockwood Music Hall to see Michael Daves, Critter Eldridge, and Brittany Haas. Some of My Gentle Readers are going, "Wow! I wish I could have seen that." Others are asking, "Who?" These are three of the greatest musicians in the bluegrass/old time world. They are not a trio. They have never performed in this configuration before though they have all played with each other. They are part of a musical world where everybody has played with everybody. Critter is in the Punch Brothers. I met Brittany when she was with Crooked Still. I think technically she still is and they are on "hiatus" (do not mention Moxy Früvous). I have seen at least one of these guys play with Aoife O'Donovan, Sarah Jarosz, Chris Thile, Jordan Tice, Kristin Andreassen, and the usual people I can't remember. Michael's album Orchids & Violence made my top albums of the year. Brittany and Critter played on it. Michael has had a Tuesday night residency at Rockwood 1 for two a week short of ten years. He also hosts a first Monday jam at Rockwood 3. He organizes the Brooklyn Bluegrass Bash. That's why I call him the king of the New York Bluegrass scene. Michael and Critter are two of the greatest guitarists you'll ever see and Brittany one of the finest fiddlers. I go out of my way to see each of them solo and here they were playing together.
As I said they don't do this regularly; This was their first time playing live together as a trio. They are great enough musicians to pretty much wing it. They huddle of who plays which part before some of the songs. The effect was delightful. They were having so much fun on stage that it was contagious. They were up there with no pretense. They were funny. They appreciated getting to play with each other as much as I appreciated hearing them.
This was three virtuosi jamming. Their fingers were flying. Their voices were flying. And they all fit together perfectly. It was Christian theology; they were the trinity, each separate yet all one.
Much of the music I love goes from A to B. That's not what happens in this kind of music. It starts at A and moves but in what feels like an undetermined direction. They were not Amundsen striking towards the South Pole; they are wonderers going in whatever direction looks the most interesting.
I spent much of the show with my eyes closed listening to the three instruments and voices weaving a tapestry. It's easier to keep track of it all without visual distractions. It's as mindful as I get.
I arrived later than I wanted. I just missed the BX 29 and they run every 20 minutes. The show was at 8:30 and I got there about 8:10. I had wanted to grab seats for Kevin, his wife Edith and their friends but I was too late for that. I went upstairs and grabbed the last three seats in the house but that wouldn't work out with the four of them. I shared a table with two lovely people, Caitlin and Keith. I am just showing off that I remember. They had never heard any of the performers before. They were at Rockwood 1 and figured they'd check out who was playing next door. They were very lucky, and they knew it once they heard the music. They were also lucky to get tickets. The place was packed. I'm sure it sold out.
After the show, I went to the Rockwood 3 bar that I used to call the back room. Now there's a sign saying Rockwood 3 so I'll go with that. I found Kevin, Edith, and their friends there. Notice I don't remember the names of their friends. That's why I'm proud when I remember something. The only other people I knew there were Amy who hosts the House of Love concerts and two fiddlers, Lily and Melissa. Brittany, Critter, and Michael are musicians' musicians.
It was crowded but I got to talk to the performers and had some quality time with Brittany. I forgot to tell Critter to give a hug to Kristin for me. But I gave him a hug and he'll give Kristin a hug, so I am hugging her by transitivity. Kristin, you have to think about that when he hugs you or it won't work. They moved to Nashville last year and I don't get a chance to hug them as much as I used to.
Notice that I still hadn't eaten. It was after 10:30 when I left. Part of me was worried about making the last bus to City Island at 11:50, part of me was starving. I decided to walk to the
and grab takeout along the way. I passed Blue Ribbon chicken and grabbed dinner to go. I did the
to the express
back to the
dance. The problem is I am not sure that I passed a
on the way up to 125th street. I should have but it went a bit slow and I might have just gotten back on the same
. I knew it would be tight. I got to the last stop Pelham Bay a couple of minutes after the bus came. I was keeping track of it on my phone. I had to take a cab. I hate paying for it but I often like talking to the drivers. So many are talkative old-fashioned New York cabbies. The one last night was particularly fun. I like when they start telling stories.
I'm finishing this up at 11:09. I'm declaring victory and making Eggs Horvendile for breakfast.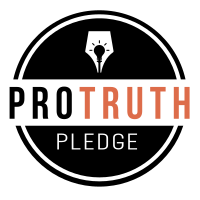 I signed the Pro-Truth Pledge:
please hold me accountable.







Memories: Not that Horrid Song - May 29, 2018
Wise Madness is Now In Session - May 28, 2018
The NFL and the First Amendment - May 27, 2018
On The Road Again - May 26, 2018
Oliver the Three-Eyed Crow - May 25, 2018



creative commons
This work is licensed under a Creative Commons Attribution-Noncommercial-Share Alike 3.0 License.
Horvendile December 05, 2016




Follow on Feedly