I became insane with long intervals of horrible sanity.
Edgar Allen Poe
The trouble with fighting for human freedom is that one spends most of one's time defending scoundrels. For it is against scoundrels that oppressive laws are first aimed, and oppression must be stopped at the beginning if it is to be stopped at all.
- H. L. Mencken
Many people would sooner die than think; In fact, they do so
-Bertrand Russell
What I have been telling you, from alpha to omega, what is the one great thing the sigil taught me — that everything in life is miraculous. For the sigil taught me that it rests within the power of each of us to awaken at will from a dragging nightmare of life made up of unimportant tasks and tedious useless little habits, to see life as it really is, and to rejoice in its exquisite wonderfulness. If the sigil were proved to be the top of a tomato-can, it would not alter that big fact, nor my fixed faith. No Harrowby, the common names we call things by do not matter — except to show how very dull we are ...
-James Branch Cabell
May 03, 2018 - 7:24 p.m.
Can't Anybody Here Play This Game?
I'm writing this under a handicap, my air conditioner is not working. It's acting like it's out of coolant, it's blowing, and the compressor is working but it's blowing warm. I wonder if one of those storms damaged it.
I have to start with praise for two tech companies that I neglected to mention earlier in the week. The problem is that I can only remember one of them now, Amazon. I'm pretty sure that Google did something that made my life easier but it's escaping me now. Maybe I can google it. No! I got it! A miracle, my memory worked. Why do people keep calling me an idiot? especially the idiot that writes Wise Madness.
First for Amazon. I told you about the belt I bought that I couldn't remove without sucking in my gut. I returned it and chose the google credit option for the refund as there was no wait for that. It looked like it was given as soon as they receive the returned object. I mailed it at the post office late Monday afternoon. The postal worker scanned it with no questions asked. A few hours later I had my refund. I got it not when they received it but as soon as they got notice that I mailed it. They didn't even check to see there was something in the box. Such great customer service needs to be acknowledged. If you are questioning to return something you bought on Google that allows returns and aren't sure if you should return it, do it.
Now for Google or maybe Samsung, this is about my phone, an ancient Galaxy S3. That's so old that the writing is hieroglyphics. On Tuesday's Met game Jane texted me Steve's phone number. Steve is the City Islander who was also at the game that gave me a ride home. The text said; "Steve's number is xxx-xxx-xxxx." It wasn't just the number. I was able to click on the text and asked if I wanted to call the number! I didn't even have to highlight it, just clicked on the text. It's a little thing, something we might not even think about, but so much easier than copying just the number, then switching to the phone screen, then pasting it. That too needed to be acknowledged.
One of my passions is baseball. I have written about baseball being a passion, I write about the games I go to. What I rarely do is write about baseball as an analyst even though I think about it often. I'm going to write a dispassionate evaluation of my beloved Mets and see if anyone reads it. What I'd really appreciate is some feedback on Facebook. The more people that comment the more people will see my posts. I suspect very few people are seeing my blog posts. I know that Jane isn't.
Before the season started I figured the Mets would finish a little under .500. Then they got off to a great start. Many people get over-excited and saw them as a great team. What they were, is objectively lucky, they still are. You can predict a team's won-loss record by how many runs a team scores and gives up. That yields what is known as the team's "Pythagorean record." If it team exceeds it the odds are they will do worse in the future. If they underperform it, the odds are that they will do better. The Mets' Record is 17-11 while their Pythagorean Record is 15-13. They have scored 129 runs and given up 123 (Baseball Reference). The Mets are in a bad streak now and people are over-reacting to that. You can't erase the victories they already have; if the Mets play .500 the rest of the way their record will be 84-78. That is unlikely to be enough for a wildcard, but it wouldn't take that much improvement for them to make it. A little luck would be enough.
The thing that people don't seem to get is how poor the position players are. I'm going to go through the team and see where the team's strengths and weaknesses are.
I've spent the last hour dealing with computer issues, so I will get through just some of the evaluation. My main source of information will be Fangraphs. To keep this simple the one stat I will discuss is WAR (Wins Above Replacement). A player's WAR is an estimate of how many more games a team would win with the player than with a replacement player, think of a typical minor league call-up. A team of all replacement players would be expected to win about 60 games. It includes both offense and defense. I have big issues with the defense, there are two systems for evaluating it and they only roughly agree. The stats from year to year are far less correlated than they are for hitting. Offensive WAR I have confidence in, but defense matters so I'll use it for this exercise, just taking the defense with a grain of salt.
Let's start behind the plate. Both Met catchers are injured. The position is manned by replacement players, and they are playing like replacement players. Both Lobaton and Nido have been worth -0.1 WAR so far. Plawecki is expected about. Last season in only 44 games he had a WAR of 0.8. That's pretty good. I'll be using Fangraphs projected stats too. They figure he'll be worth 1.0 WAR the rest of the season. The three of them together are projected to have a WAR of 1.1, that is 24th in MLB. As there are 30 teams that is terrible. The worst sign for the Mets is that the management has said that even with the season ending injury of their top catcher, Travis d'Arnaud they have no interest in upgrading at the position. They would rather be one of the worst teams at the position than pay the salary of a better player. The Marlins are looking to trade J.T. Realmuto, a projected 2.2 WAR player because they are trying to cut salary. A team that was looking to win would jump at the chance. The Mets aren't. They are looking to be a bit above average and get lucky while keeping the salary down.
First Base: The Mets signed over the hill veteran Adrian Gonzalez to play first. Last year he earned –1.0 WAR. Yes, that's negative, worse than a typical minor league call-up. Has he come back? Yes! So far this year his WAR is 0. He's as good, not worse than a scrub. A team looking to win would not be satisfied with this. There is some hope in the minors. Dom Smith was the Mets second best prospect and fizzled when given a chance last year. He'd laboring now at AAA. At AA Peter Alonso is tearing it up. He's a bit long in the tooth, 23, for a player at AA but it's not unheard of for someone with his pedigree to break out. There's this guy Judge, you might have heard of. Still Judge was a top prospect and Alonso was not in the top 100. We can still hope. If he doesn't come up the Mets including Smith project to have a WAR of 0.3 the rest of the way, 27th best in baseball, i.e. 4th worst. Two positions so far and both rate to produce like minor leaguers.
Second Base: The Mets biggest good surprise this season is the production of Asdrubal Cabrera, a whopping 1.5 WAR, that makes him the 10th best position player in all of baseball. His best WAR for an entire season is 3.6 and it's hard to believe that he's become Rogers Hornsby at the age of 32. He's projected to earn just 1.2 WAR the rest of the way. He and the team's other second baseman rate to be 22nd best, below average but with the hot start for the season above average. Not good but not a total embarrassment
Shortstop: Amed Rosario was rated the #2 prospect in all of baseball when the Mets called him up last year. He's going to be great, right? Probably yes, but probably not this year. This year he projects, to a WAR of only 0.8. All Met shortstops sup to 0.9. Notice the reserves don't add much at any position. Jose Reyes is pretty much empty space. The Mets project to only 24th best. Notice they've been in the bottom quarter at every position.
Third Base: Todd Frazier has earned a WAR of 1.0 so far. That's good enough to make him the 8th best third baseman. He rates to earn 2.1 the rest of he way. Wilmer Flores gives them another 0.2 WAR, good enough for 15th in MLB. The Mets have finally hit average! With the hot start, a bit above average. Frazier was an excellent pick up. He'd make a great worst player on a great team. He's the second best on the Mets.
Left Field: Yoenis Cespedes has earned 0.4 WAR, 22nds among left fielders. But the rest of the way he's projected to earn 1.9 WAR and the Mets' total rates to be 6th best in baseball. Not a star but a good player. First one we've come to. Met fans think of him as a star but that's only because he had that great half-season when he joined the team. 2015 was the only season he was one of the 50 best players in baseball. Great teams have players like that supporting the stars, they aren't the stars.
Center Field: Michael Conforto is off to a terrible start but he with some help from defensive specialist Juan Lagares project as the third best centerfielders. Finally, someone with a legitimate chance to be a star. I'm looking forward to Conforto breaking out between this year and next.
Right Field: Jay Bruce project to 0.8 WAR the rest of the way, all Met right fielders project to 18the the rest of the way, now, they are 8th, so they'd be just about average for the season.
So where does that leave us. The Mets are terrible at two positions, catcher, and first, adequate at shortstop, average at second, third, and right field, very good in left, and excellent to great in center. That is not a promising team. Where is there hope? Cabrera and Frazier can regress less to the mean than projected, Comforto can break out, Bruce could certainly beat those projections, Rosario can speed up his adjustment to the bigs and Alonso can be promoted and produce. Maybe if they stay in the hunt later in the season the Mets might even spring for a catcher or first baseman. Where that really leaves us is pitching. I'll pick up there tomorrow.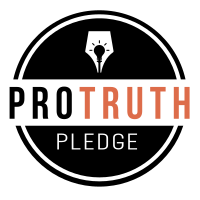 I signed the Pro-Truth Pledge:
please hold me accountable.







Memories: Not that Horrid Song - May 29, 2018
Wise Madness is Now In Session - May 28, 2018
The NFL and the First Amendment - May 27, 2018
On The Road Again - May 26, 2018
Oliver the Three-Eyed Crow - May 25, 2018



creative commons
This work is licensed under a Creative Commons Attribution-Noncommercial-Share Alike 3.0 License.
Horvendile May 03, 2018




Follow on Feedly