I became insane with long intervals of horrible sanity.
Edgar Allen Poe
The trouble with fighting for human freedom is that one spends most of one's time defending scoundrels. For it is against scoundrels that oppressive laws are first aimed, and oppression must be stopped at the beginning if it is to be stopped at all.
- H. L. Mencken
Many people would sooner die than think; In fact, they do so
-Bertrand Russell
What I have been telling you, from alpha to omega, what is the one great thing the sigil taught me — that everything in life is miraculous. For the sigil taught me that it rests within the power of each of us to awaken at will from a dragging nightmare of life made up of unimportant tasks and tedious useless little habits, to see life as it really is, and to rejoice in its exquisite wonderfulness. If the sigil were proved to be the top of a tomato-can, it would not alter that big fact, nor my fixed faith. No Harrowby, the common names we call things by do not matter — except to show how very dull we are ...
-James Branch Cabell
May 27, 2014 - 11:23 a.m.
The Look of Love
So yesterday was Monday. My Gentle Readers should know what I do on Mondays. Why do I always see the same hands? I go to therapy. But yesterday was Memorial Day and there is no therapy. But it's still Monday and bagels are still half price at the store down the block from therapy and the Farmer's Market was still open and I still needed blue potatoes and apple cider so I still went to Union Square at the same time. Of course the trains followed Sunday's schedule so there was no train but a shuttle bus and I had to wait for the second which was super crowded so it took me forever. The MTA is really falling down on the shuttle buses now. There are not enough and there's no communication. When you get off the train at Franklin there are three trains you can take. One goes along the
line and two follow the
with one going to Sutter Ave and one express to Sutter. Know how they label them? "Bus to Subway." One bus driver announced hers as "Sutter Ave." Which would you think that meant? There's no real way of knowing. She got annoyed when people asked. Yes we were idiots for not knowing that means all local stops and not the express to Sutter Ave.
The bus yesterday was so crowded I got off a stop early and walked. Then I saw three almost empty buses went buy. They had workers there with bullhorns. Why didn't someone announce, There's an empty bus in 3 minutes?
I got to Union Square and they were out of apple cider. The cheap blue potato guy wasn't there. But you know what was there? This!
Oh but for Culloden
I even remembered to take a video.
A cute redhead playing a great highland pipe. I hope everyone realizes you can't get more my type than that. Anyone know her name? I should have taken a picture of the sign with her name on it.

At the bagel place they only had three salt bagels, so that's all I got. /But it was a beautiful day and I was out of the house and decided to not waste it and get the world's best ice cream at Cones on Bleecker Street.

As I walked down University Place I heard someone call my name, it was Julia and Ira aka The Levins. I keep meaning to start a list of all the people I run into. They don't live in the City so they are more surprising than most. I stopped and talked to them for a bit. It's always nice when somebody is glad to see me. I think most people run the other way before I see them. Notice the pattern? The food I wanted was in short supply but I people to make up for it.
This is what Washington Square looked like

I joined them singing "Casey Jones"

Memorial Day Flag

Splish Splash

This used to be asphalt and the Gorilla Rep performed there

Woof
See the low building in the second playground pic? That's the new bathroom they've been building for about 20 years. There is one men's toilet. I waited about 3 hours for it and the guy in the stall was still there. There was some movement so he wasn't dead.
I made it to my goal.
That's a dulce de leche with chips and dark chocolate cone. As good as the first was nothing is better than Cones' dark chocolate. It's the best ice cream I ever ate. I let them know that. I show my appreciation. It's right next to John's Pizza and you want to go there. The address is 272 Bleecker Street. Go there, you'll thank me.
On the way home I took the A Train to Utica and a regular bus, not the shuttle back to Eastern Parkway. That was much easier. One train and one bus and the bus wasn't insane.
As I didn't have therapy I had therapy dinner. Steak I grilled on my cast iron stovetop grill and I roasted the aforementioned blue potatoes. I watched Cadfael. I realized how it could be taken anti-religion. Brother Cadfael is in all ways virtuous. It's part of what I love about his character. But some of the other monks at his Abbey are miserable human beings. Sometimes their meanness comes out in their religion. It clearly follows the world view that religion doesn't make people better.
When I was about to go to sleep I got an FB chat from Katrina. We haven't talked for ages and ended up talking for an hour and a half till it was well past my bedtime. It was after 2:30 AM. Not that I'm complaining. Talking to her was well worth it.
So that was my Memorial Day. I had a lot more to write about than I originally planned. I had planned on writing about Tolkien and feminism but I'll save that for a day when I have less to discuss. Instead I'll throw in what was to be an appetizer in that entry. I'm going to write about looks. Not appearance but the looks people give each other, in particular the looks they give me because that's what I know.
Sometimes when I'm at a concert I'll get a look from the performer if he or she knows me. Sometimes it's just a look of acknowledgement, "Yes I see you." But sometimes there's real affection I the look. There's "I'm so glad you're here." They can't just stop the music and say that. Well Rob from ilyAIMY might but he's nuts.
That first look I get from someone when we see each other tells so much. Some are, "Oh damn now I have to talk to him." Some people will immediately smile.
I've gotten looks that send more love then you could say in ten thousand words. They've gotten me through some difficult times.
I've had entire conversations with no words, just looks and glances. It's how Carey and I managed to not have everyone else hate us. Tolkien, yes I'm still getting to Tolkien, gets close to reality when he describes the parting of Galadriel and Celeborn from Elrond and Gandalf.

If any wanderer had chanced to pass, little would he have seen or heard, and it would have seemed to him only that he saw grey figures, carved in stone, memorials of forgotten things now lost in unpeopled lands. For they did not move or speak with mouth, looking from mind to mind, and only their shining eyes stirred and kindled as their thoughts went to and fro.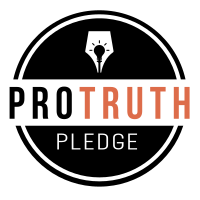 I signed the Pro-Truth Pledge:
please hold me accountable.







Memories: Not that Horrid Song - May 29, 2018
Wise Madness is Now In Session - May 28, 2018
The NFL and the First Amendment - May 27, 2018
On The Road Again - May 26, 2018
Oliver the Three-Eyed Crow - May 25, 2018



creative commons
This work is licensed under a Creative Commons Attribution-Noncommercial-Share Alike 3.0 License.
Horvendile May 27, 2014




Follow on Feedly