I became insane with long intervals of horrible sanity.
Edgar Allen Poe
The trouble with fighting for human freedom is that one spends most of one's time defending scoundrels. For it is against scoundrels that oppressive laws are first aimed, and oppression must be stopped at the beginning if it is to be stopped at all.
- H. L. Mencken
Many people would sooner die than think; In fact, they do so
-Bertrand Russell
What I have been telling you, from alpha to omega, what is the one great thing the sigil taught me — that everything in life is miraculous. For the sigil taught me that it rests within the power of each of us to awaken at will from a dragging nightmare of life made up of unimportant tasks and tedious useless little habits, to see life as it really is, and to rejoice in its exquisite wonderfulness. If the sigil were proved to be the top of a tomato-can, it would not alter that big fact, nor my fixed faith. No Harrowby, the common names we call things by do not matter — except to show how very dull we are ...
-James Branch Cabell
March 26, 2017 - 12:14 p.m.
Placentals, Marsupials, and Monotremes
Emotionally a lot happened yesterday but I'm not sure there is that much to write about; the only way to discover that is to write.
Yesterday I had a great night of music planned forever, the first concert by The Mammals in a decade. A little history shows that's not quite what it seems. The Mammals were a band I discovered at the beginning of this millennium, the core was Tao Rodriguez-Seeger, Mike Merenda, and Ruthy Unger. As Tao is Pete Seeger's grandchild and Ruthy is Jay Unger's daughter, I called them "Folk the Next Generation." That's partially because the first time I saw them they were joined by Sarah Lee Guthrie, Arlo's daughter and Woody's granddaughter. In my head, Mike was "the other guy." 10 years ago, they went their separate ways and Mike and Ruthy became Mike + Ruthy. They got married and Ruthy became Ruthy Unger Merenda. They added a band and became the Mike + Ruthy Band. With Tao's blessing the band has now been rechristened The Mammals. Along with the rechristening came songs from the original Mammals repertoire. Got it? I had to explain that to many people last night. I have been a fan all along; it only sounds complicated when I try and condense 16 years of history into an elevator talk.
The show was at the Common Ground Coffeehouse in Hastings-on-Hudson. That's not that easy to get to but counts as a home game because of Carter who runs it. I go whenever someone I love plays, that's most of the shows. When I go, I do merch and help set up and with anything else that needs doing.
If I go at the right time getting there is not that bad. It's two buses, straight across to the Bronx, and the MetroNorth. The second bus is the BX 12 Select which is the bus I take, albeit one stop in the opposite direction, from Aldi, so I went shopping first. It was 60° when I left. All I had on was a moderately warm hoodie. I brought my lightest nylon windbreaker to wear over it if it cooled down. It cooled down on the way to Aldi so I put it on. These details are important as they lead to the misadventure and trauma of the day.
I picked up everything I needed from Aldi with time to spare. My worry was that I finished too fast and would have to wait too long for the train. I got on the bus with time to spare. It was packed to the gills. It was difficult to get but I did. We were packed like sardines. We got to the first stop which is a major transit hub, there's the subway and many other buses; lots of people got off. I moved deeper into the bus, and lots of people got on. Then the bus just sat there. The bus driver did not make an announcement. Nobody knew what was going on. It was one of the long-articulated buses and I was in the back section so totally out of touch with the bus driver.
Then we saw some people get off the bus. Still no announcement was made. I got a seat. More people left. Now I could get to the front and get a better seat by the driver. I asked if the bus was going to leave and he nodded his head. I had two bags with me, my groceries, and my backpack. I put the backpack on this ledge that is near the front. I have no idea what its purpose is but if I sit in the one seat next to it I put my stuff on it. We still weren't moving so I got up and asked the bus driver what was going on. I asked him what was going on. Now I was right by him and he couldn't totally ignore me. He said that a woman had her purse stolen and we couldn't leave till the police investigated. I asked if I could take the next bus. He sort of nodded. This guy hated communicating. I got off the bus and overheard the police talking. The problem was that there is a camera on the bus to help in investigations like this and they had to physically remove the tape. I doubt it's a tape but it's what the cop called it. Half the cops didn't know what the procedure was. Nobody told us anything. I waited outside for another bus but ready to reboard the one I was on if it left. I had no expectations that the driver would make an announcement. There was a good chance he'd just close the door and go. Another bus did come and I hopped on it. It too was crowded. I found a place to stand. Then a seat opened. I moved back to it. Then when we go to my stop I picked up my grocery bag and … I saw I didn't have my back pack. To make things worse waiting more than 20 minutes meant that I got to the stop just as the train was supposed to get it. I didn't have time to do anything but run. The next train isn't for an hour and Sara was coming to pick me up at Hastings. I ran and just made the train. The door closed before I got to it but I banged on it and they opened it and let me in. Whew.
Now I had to face not having my bag. It had my water bottle, my spare glasses, two extra batteries for my phone, and my portable phone charger in it. I was not happy. I started to fill out the online lost item form on the MTA website. I had issues with it. I had to describe everything in the bag but after the first item I couldn't find how to add more items. That's where I was when I reached Hastings. I was glad it was Sara, who I know well that picked me up. She's a doll and I could start by telling her I was having a terrible day. Really all that was terrible was that I lost my bag but it felt even worse as I thought I'd miss my train too and it was already too cold for what I was wearing. The temperature had plummeted.
Wow, over a thousand words and I haven't gotten to the music. I guess there is a lot to write about.
The show was a sellout. We had to fit a lot of chairs into the room. Carter called on my mathematical skills to help. He realized that a packing problem is math. The band was practicing when we arrived. They had been there for four hours. That's dedication. They had added lots of old Mammals songs and were making sure the performance would be tight. I did get to say a quick hello and get some quick hugs. I always mention the hugs; they are important.
We got the chairs in then Mike and I set up the merch. I was joined in my merching duties by, Ed? I'm so bad. He's a big fan of Mike + Ruthy and the Mammals and works for No Depression magazine. Did I need to say "magazine?" It was the first time they took the Mammals CDs to a gig in ten years.
We had a few empty seats when the show started and sold them to walk-ins. Then people that had bought tickets arrived late and we had to pack in even more seats. As I carried in two chairs I hit a woman sitting in the aisle with a chair leg. She didn't die. That's good, we had been discussing when we were setting up that nobody had ever died at a Common Ground show. I didn't want to ruin that perfect record. I finely found a seat in the corner next to the stage and behind the speaker. That was OK, the room is small and I heard fine. Carter was over there too.
All that practice paid off, the music was fantastic. They do great songs. They are great singers. They are great musicians. Their banter is entertaining. Mike does a spoken word piece about the worst gig ever. I've heard that story evolve. I won't give it away but it involves a house concert and gunfire.
We sold a lot of CDs during the break. That's where I had to explain to people the history of the Mammals and Mike + Ruthy. Part of the fun was telling people that the Mike + Ruthy album, As Bright as You Can is the most recent album by the band they were seeing called The Mammals while the Mammals CDs were the old ones. There was a vinyl version of As Bright as You Can and one person thought that meant it was very old. He has not heard of the vinyl revival. There was a 7-inch sing that included a download card for their New York EP and I had to explain to a number of people what a download card is. You can't assume what people know. What's common knowledge in your social set isn't in others.
The crowd like Gaul was divided into three parts, Older people who were Mammals fans, younger people there for Mike + Ruthy, and the Common Ground regulars. Their number is rising. The last three shows in Hastings have been sellouts. It isn't even people there to see the super cute merch guy as I wasn't at the Antje Duvekot show.
The show was at one tie planned as a dance, but there were too many people there for that. A few people got up in danced in the aisle set aside for it. It was very hard to not move during the show. They play so much high energy music. There were new songs that were not on any album. The next album might be their best yet. They seem to be going in a more lyric driven direction. There will still be songs to dance too.
We sold more CDs after the show than usual. I still had to explain things. The timing was not great. The show ended just as the train left the station and the next one was in an hour. Sara gave me a ride. I was most worried about the cold, it was down to the thirties and all I had on was that hoodie and windbreaker. Good thing they have heated waiting rooms on all MetroNorth platforms.
Google told me to take the train all the way to Harlem and the
all the way back up to the last stop in the Bronx. That seemed absurd. I had trouble planning things as my phone batter was dying and of course I didn't have my two spare batteries. I took the train back to University heights where I can catch the BX 12. I know it was running as I've taken it later than that. I got there at 11:45 and used up the last of my battery to find that the next bus left the terminal at midnight. I decided to stay in the heated waiting room till shortly before then and make it there a little early. It's just the third stop. When I got there, I checked the printed schedule and saw there was a 12:06 bus. I also saw why I had to wait so long. The last BX 12 Select comes at 11:29 and there is next bus, the BX 12 isn't scheduled till 12:06. Then they go back to coming every 9 minutes. Why does the schedule have that ridiculous hole? If it wasn't there I could have caught an earlier bus to City Island. Then to maintain the bus system screwing me the bus came late. I have no idea why. I ended up waiting in the cold for 17 minutes. I was grateful when the bus came. I did catch the very last bus to City Island.
Today I have to fill out the lost item form on the MTA website. I'm sure it will work better on my computer. My plan for today was to go "Busking for Justice" again; this time at Foley Square at 3 PM. Rain is in the forecast. I might wimp out.
What I haven't figure out is if yesterday was a good bad day or a bad good day. The music was great. Losing my bag and being cold was bad, especially the bag. I'm going with it being a good day where bad things happened. Hearing the band and hanging out with great people makes up for a host of sins.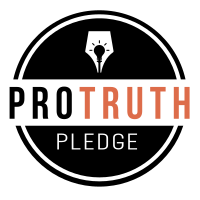 I signed the Pro-Truth Pledge:
please hold me accountable.







Memories: Not that Horrid Song - May 29, 2018
Wise Madness is Now In Session - May 28, 2018
The NFL and the First Amendment - May 27, 2018
On The Road Again - May 26, 2018
Oliver the Three-Eyed Crow - May 25, 2018



creative commons
This work is licensed under a Creative Commons Attribution-Noncommercial-Share Alike 3.0 License.
Horvendile March 26, 2017




Follow on Feedly